Leading bathroom manufacturer hansgrohe introduces its latest shower innovation, RainDrain. Available in three different shower channel lines, RainDrain boasts the latest in shower drain technology. Designed to the highest specification for maximum functionality, with simple installation and thoughtful design, the new collection seamlessly integrates into almost any bathroom.
All products within the range are available in a variety of special finishes that match effortlessly with the hansgrohe FinishPlus range, including Chrome, Brushed Stainless Steel, Polished Gold Optic, Matt White and Matt Black. By offering a holistic design language, RainDrain enriches the overall shower experience.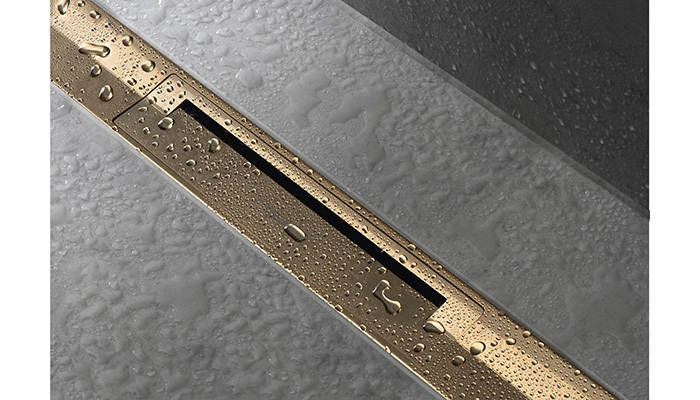 Freedom of movement in the bathroom
The RainDrain collection has perfected the basics, enabling you to let your imagination run free. The space-saving design and variety of dimensions means seamless integration into almost any bathroom. You can choose from several finishes and configurations, plus the drainage capacity of up to 60l/min is specially tailored to compliment the performance of even the most extravagant hansgrohe shower systems.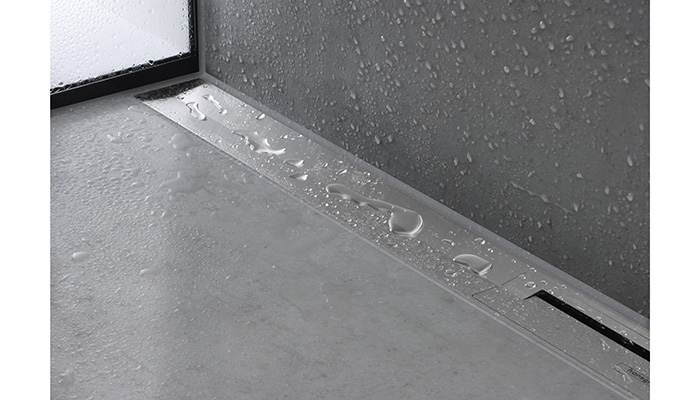 Form and function
With versatility at its core, the new collection comprises three shower channel lines, all created on a single basic set: RainDrain Match, RainDrain Flex and RainDrain Rock – plus a point drain in different variants, RainDrain Spot. Due to the pre-installed sealing membrane, the RainDrain remains watertight throughout daily use, as well as the optional Dryphon technology available for minimal cleaning.
RainDrain Match
The shower drain solution for all bathrooms, this shower channel blends seamlessly with the shower floor, with six surfaces and six lengths (60-120cm) available.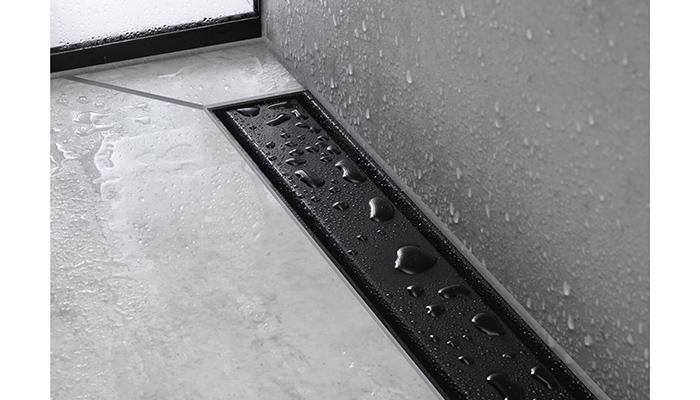 RainDrain Flex
With an eye-catching design, RainDrain Flex can be directly installed onto concrete due to the gradient integrated into the cover. It is offered in five lengths and seven finishes.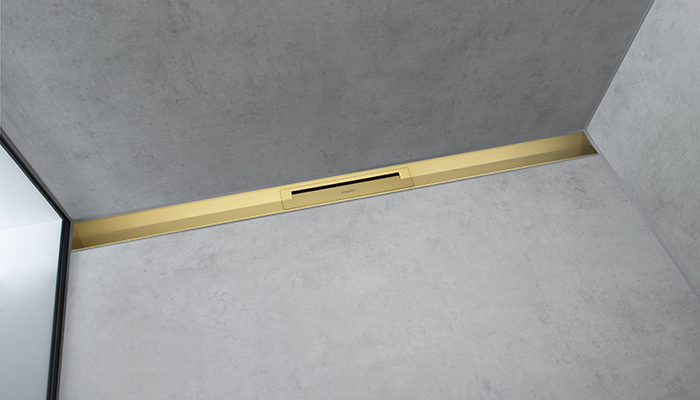 RainDrain Rock
A frameless mounting plate, devised for tiling with natural stone up to 40mm thick, the water is cleverly concealed as it drains away. Offered in six lengths from (60 – 120cm), an exclusive advantage is that each product can be shorted by 5cm on both sides.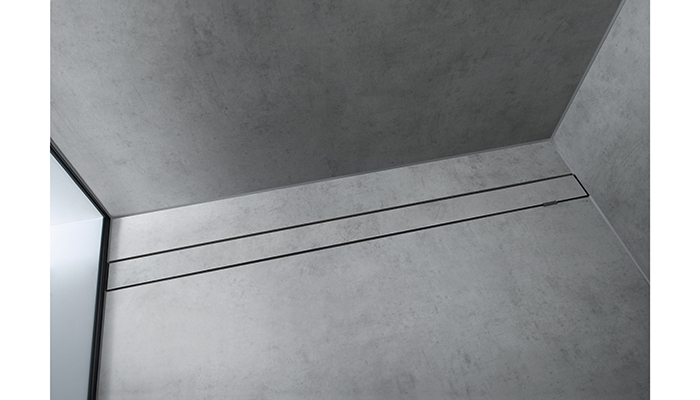 RainDrain Spot
Providing an outstanding solution for those who prefer a traditional point drain as opposed to a shower channel, thanks to its ease of installation.