In an exclusive interview with KBBFocus, new Dornbracht CEO Stefan Gesing tells Amelia Thorpe about his plans for upping the innovation rate and improving service levels, and how Brexit hasn't been making things easy.
It was a year ago when the Knauf family became the majority shareholder of German premium brassware company Dornbracht, originally founded in 1950 by Helmut Dornbracht and since owned and run by his family. "A lot of people believe that with change in ownership comes a big change in positioning, but that is definitely not the case," says Stefan Gesing, who took over as CEO in October 2020.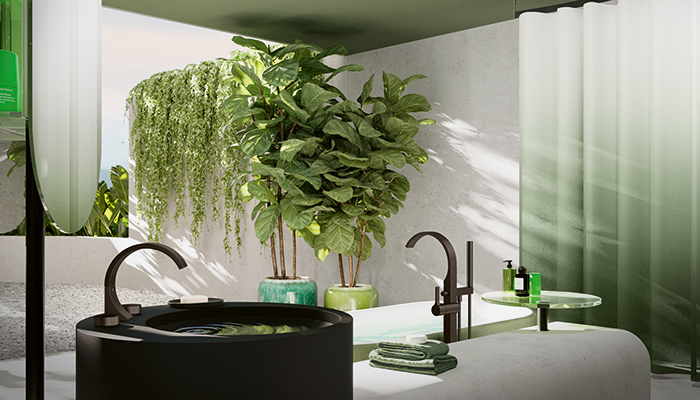 "We have a very good brand, wonderful products like our iconic Tara and Meta and a very strong sales team – but what was missing was a focus on the customer and on service," he continues. "We now have clear service levels and we have invested a lot in our IT systems and processes, to create a better understanding of what our customers need and want."
And does that apply to Britain? "Yes, but I have to admit that Britain hasn't been too easy with all the logistical problems coming after Brexit," he says. "The whole industry found it not so easy to import and that was also true for us. Outside the UK, we are one step ahead, but I am quite sure we can catch up in Britain soon, because we have a strong team and Britain is of one of the most relevant markets for us."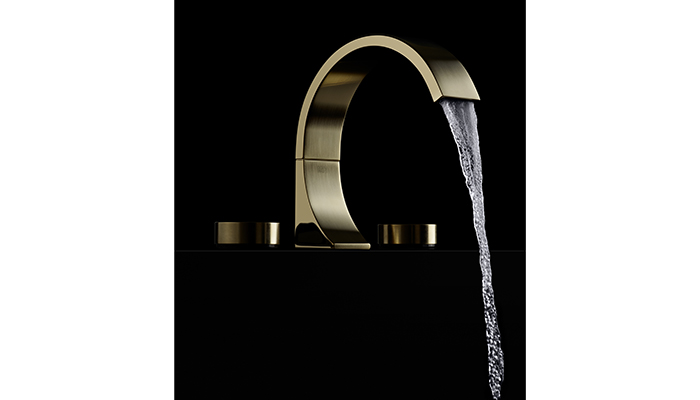 He also admits that, in the two years before the launch this spring of new brassware collection CYO, there were few new products. "The innovation rate was far too weak in the last few years, so that's one fundamental thing that will change in the future," continues Gesing, who notes that there will be a "continuous flow" of new products coming, including some towards the end of this year.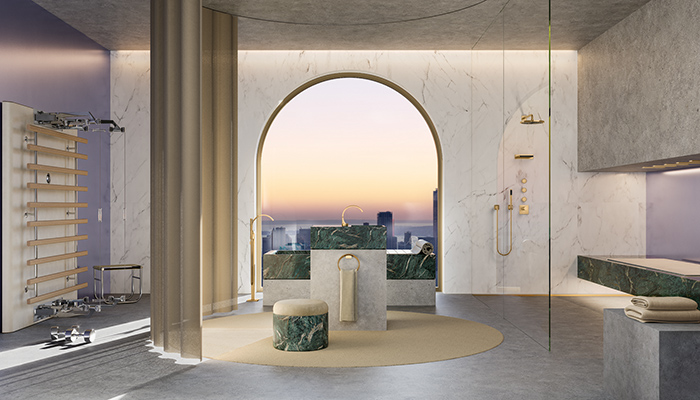 While Dornbracht has long focussed on the A+D community, is he worried by the current level of competition in this sector? "Of course, it's a threat, but we try not to go for fashion products like some of our competitors do," he says. "We have a clear understanding of what makes a Dornbracht product – from how it should look to the precision of it and the surface quality – and that's where we can differentiate." He points to CYO with its striking, circular shape. "It is outstanding – you will not find products that look like it," he notes.
Sales, continues Gesing, have been "extraordinarily good" over the last 18 months. "Dornbracht is growing very quickly and may be one of the fastest growing companies in our market," he says. While there have been good sales for many in the kitchen, bathroom and interiors sector, he believes that Dornbracht's investment in services and processes are making a difference. "The initiatives are paying off with double-digit growth – and it's not at the lower end of double digit," he says. "We are very satisfied and it is not growth that Dornbracht has seen before."
The Dornbracht family remains involved: former co-MD Matthias Dornbracht is still a shareholder and chairmain of the supervisory board, and fourth generation family member Konstantin Dornbracht holds a leading position. Under Knauf, their family business ethos will carry on, says Gesing. "We have a long-term focus – continuity and reliability is what we are about and what we want to keep for the future."