With consumers increasingly concerned about sustainability and rising energy bills, not to mention the need for enhanced hygiene in the home, washing machines are now smarter, quieter and more energy efficient than ever before. Nicola Hanley takes a look at the latest technology.
When it comes to laundry products, lifestyle changes, along with rising energy bills and increased awareness of our environmental impact, are driving sales of more economical and intuitive machines. The integration of Artificial Intelligence, including voice-assisted and app-controlled models, is having the biggest impact on the washing machine sector, according to Steve Macdonald, Hoover's home laundry business director. "We have seen connected appliances really establish themselves in the laundry sector in recent years. Previously customers may have seen this as a 'nice to have' but now it is becoming the driver when making a purchase," he says.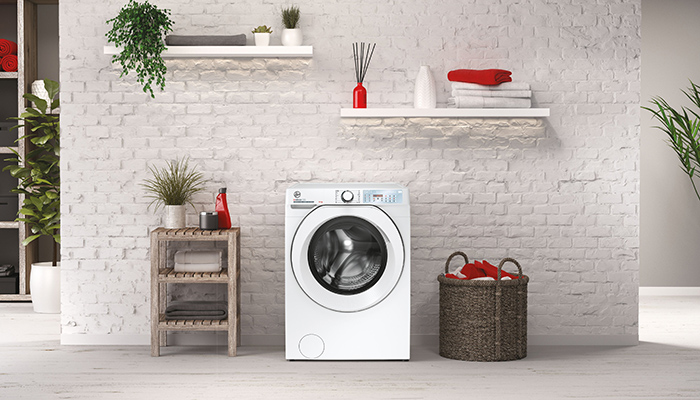 Convenience is the name of the game when it comes to connected washing machines, says Helen Haider, head of marketing at Fisher & Paykel, who notes that the latest technology and programmes must offer buyers genuine time and energy savings. "People are looking to surround themselves with intuitive products and the most notable improvements to washing machines have been related to how convenient the technology is to use on a daily basis," says Haider. "They have specialist hygiene and time-saving programmes to ensure a great clean in the quickest time, while steam programmes allow consumers to refresh clothes without having to do a full wash, saving water, time and protecting clothes. Our newest washing machine not only cleans clothes, it also cleans itself."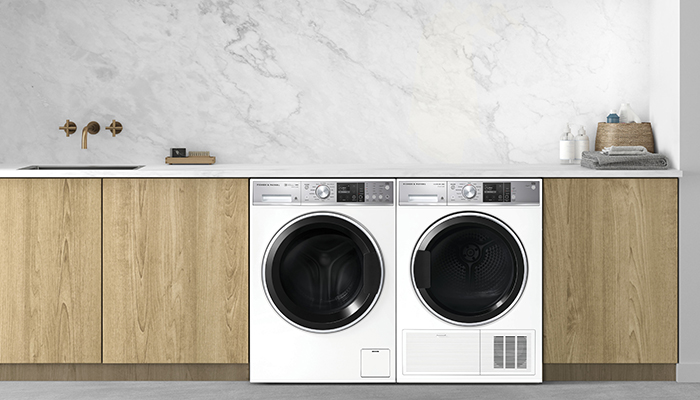 Alastair Cooke, laundry at Miele, agrees that connected washing machines are topping consumer wish-lists and sees sustainability as becoming more important. "Increasingly, homeowners recognise the importance of reducing their carbon footprint. If consumers choose the best energy rating they can afford, they will save money in the long run."
During the pandemic sales have grown significantly. "The market is more than 50% bigger January to September 2021 vs the same period in 2020," says Hoover's Steve Macdonald. "The pandemic has created more demand for consumers to change their home appliances."
Alex Lucas, category manager laundry, BSH Home Appliances, also notes how lifestyle changes have impacted the sector. "Over the lockdowns, consumers had time to get familiar with features on their smart appliances and to discover the potential benefits and convenience." Fisher & Paykel's Helen Haider, agrees: "We're now seeing a huge demand for quiet appliances. The last thing you want on your Zoom or Teams call is the washing machine starting to go into a spin cycle."
"Targeted stain removal is something that consumers are now more aware of and are seeking out," continues BSH's Alex Lucas, while Miele's Alastair Cooke says COVID-19 has "driven higher hygiene standards".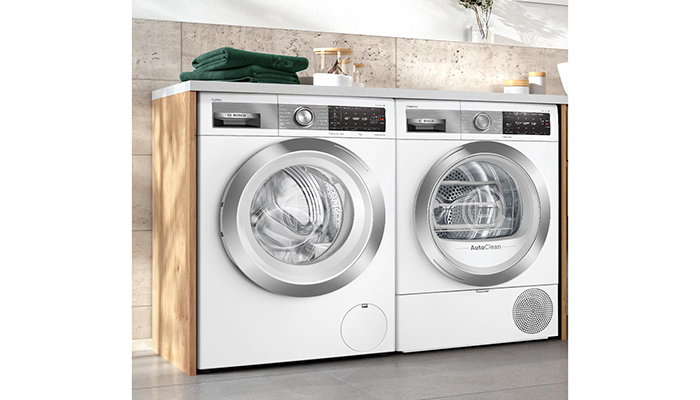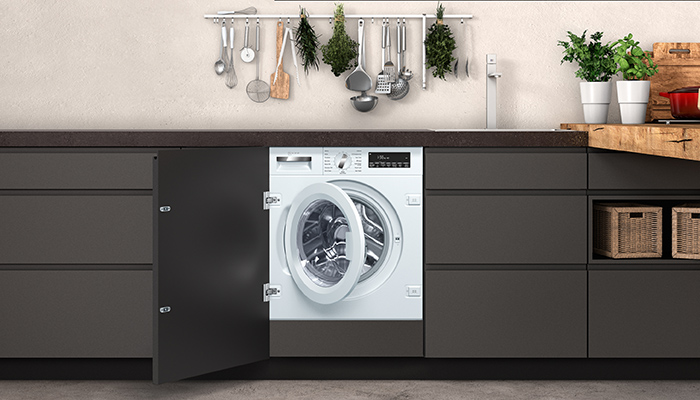 "The pandemic has undoubtedly made consumers pay more attention to hygiene at home with insights showing a 34% increase in UK consumers being interested in appliances with sanitising programmes and a 43% increase in consumers washing clothes after a trip out," says Kimberley Garner, Hotpoint brand manager.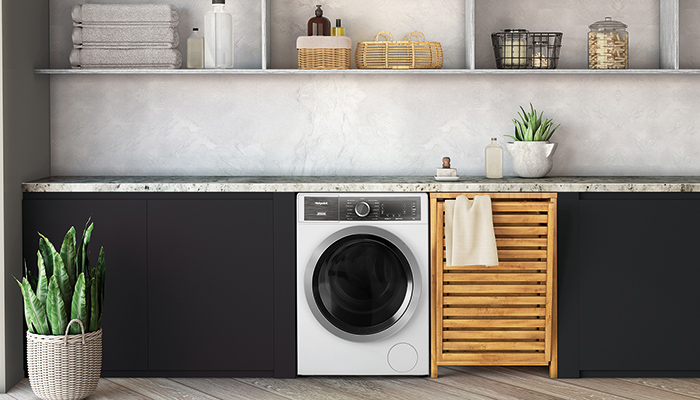 Hoover's Macdonald believes the changes to the energy regulations in March have also had a positive impact on consumers. "We have seen the energy rating of products become a much more important consideration for consumers and we expect this to continue into 2022."