Metallics are not only timeless, they also lend a luxurious edge to high-end kitchen design, which goes some way to explaining the growing popularity of these shimmering finishes. Perfect for adding interest and intrigue, they can be combined with all elements of the kitchen – including the sink!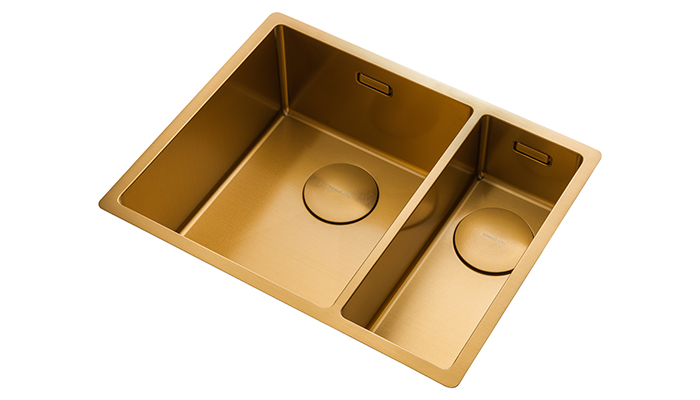 Introducing Spectra – the newest addition to Rangemaster's stainless steel sinks offering and the brand's first PVD (Physical Vapour Deposition) range. Available in three sumptuous metallic colours – Gold, Copper and Graphite – the striking collection injects a stunning finish to both contemporary and classic kitchen designs. Plus, there is no need to worry about worktop compatibility as Spectra sinks are suitable for all types – and they are supplied with fittings for both inset and undermount installation. Simply choose from the single-bowl model and 1.5-bowl version, also available in left- and right-hand variants, for a sophisticated statement sink with 10mm radius corners for a smooth, modern finish.
Sleek, hardwearing design
Designed to the highest specification, Spectra sinks are made from high-quality stainless steel with a luxurious, metallic PVD coating enhanced by cutting-edge nano technology. To achieve the hardwearing surface, Rangemaster PVD sinks follow a three-step process. Firstly, Shot-Peening produces a harder, more durable surface, improving the sink's scratch and impact resistance. Then, the Titanium Oxide Coating (commonly referred to as PVD) gives the metal its brilliant and refined colour using a vapour deposition technique. This is where solid titanium metal is vaporised in a high vacuum environment and deposited on the sink's surface as a pure metal coating. This creates an extremely hardwearing, coloured layer by transferring the titanium at a molecular level. Finally, a nano resin coating forms an ultra-thin, long-lasting layer that provides a durable, easy-to-clean surface that also reduces finger prints. The result? Sleek Spectra sinks in stunning metallic colours that won't fade or scratch.
Co-ordinating covers
Every detail counts when designing beautiful kitchens, which is why the new Spectra range also boasts co-ordinating, branded waste covers for a sleek finish that allow the sinks to shine! The rectangular overflow also benefits from a contemporary design with a hygienic cover finished in PVD to complete the modern look and provide long-lasting durability.
Dazzle with metallics
Kitchens in 2022 are set to embrace metallics – and the sink won't be an exception! So, prepare to shine with Spectra's three luxurious shades: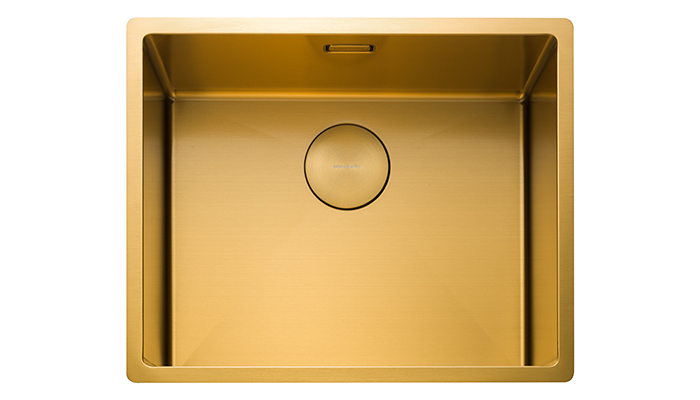 Gold will feature widely in 2022 kitchen trends, adding elegance and sophistication. Pair with tactile materials and textured wood grains, as well as marble-effect worktops with dramatic graining and statement pendant lights in a co-ordinating gold finish.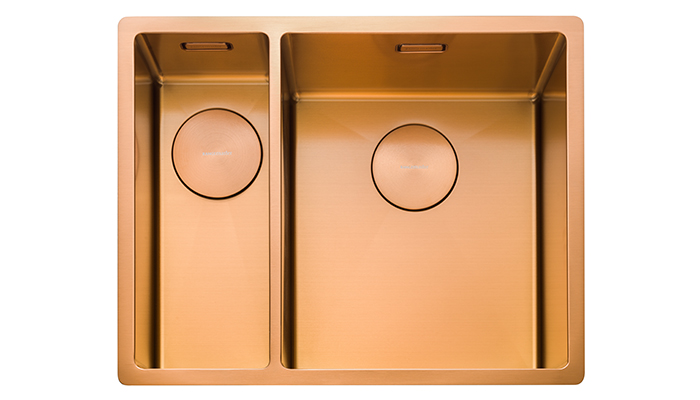 What started as a gentle introduction into the world of warm metallics, Copper has been increasingly popular in kitchens over the last couple of years. The metal finish is a well-loved, tried-and-tested shade that works beautifully with subtle tones such as pinks and greys, as well as bold sage greens and dark blues.
Next year will bring a re-introduction of industrial-inspired spaces with a chic twist. Metallic accents such as Graphite add an opulent statement to pared back tones while complementing the trend for fluted glass surrounded with dramatic metal framing.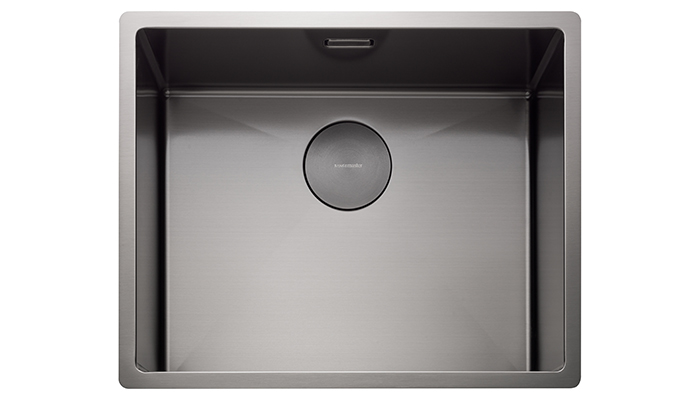 In addition to offering consumers design flexibility for their sink and wet areas, Spectra boasts a 25-year warranty for extra peace of mind. Combined with the durable and luxurious PVD finish, consumers can be sure their beautifully designed kitchens will continue to look stunning for years to come.
For more information about Rangemaster's stunning and hardwearing Spectra PVD sinks, visit www.rangemaster.co.uk/spectra-collection.