The Belfast sink is a timeless classic that looks stunning in traditional or contemporary kitchens – plus everything in between! But to help retailers and consumers find the perfect style, Rangemaster has launched two new fire-clay ceramic sinks with subtle styling changes, breathing new life into the traditional design.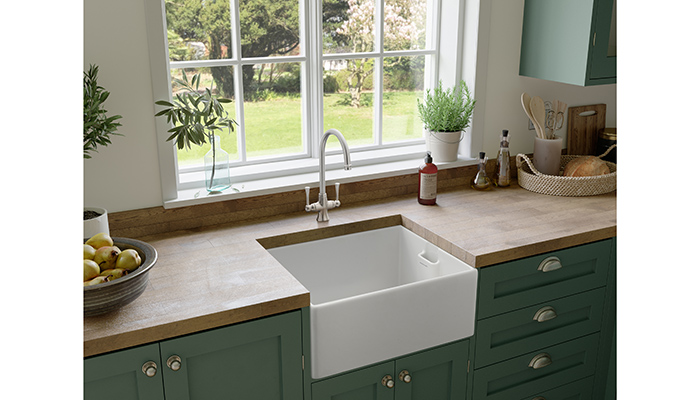 First up is Grange. This sit-on, cabinet-style Belfast sink features new slim profile walls, which provide a streamlined look perfectly fitting the latest kitchen designs, as well as providing a slightly larger bowl. Its slimline walls are matched by sharper radius corners to deliver a modern twist on a much-loved design classic. Available in two colours, Gloss White provides a clean, bright finish with a hint of tradition, while Matt Black is perfect for those who are embracing the current trend towards darker and richer palettes in kitchen colour schemes.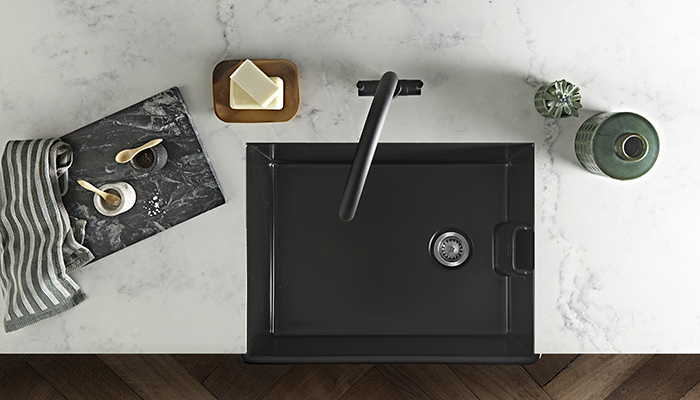 Also new to Rangemaster's fire-clay ceramic range is Hartland, a Belfast-style inset sink. Hartland embodies the beauty of the traditional Belfast look, which is then enhanced by the simple practicality of an inset design. This eases installation by 'dropping' in the sink, while the 'lip' over the adjoining worktop ensures it is suitable for all materials, including laminate, as it creates a barrier against water ingress that could otherwise damage the worktop. Unlike typical inset sinks, the single-bowl Hartland also features a deep apron front profile to create the distinctive Belfast style – meticulously designed for both contemporary and traditional kitchens.
Welcoming the new sinks to the Rangemaster portfolio, James Cunningham, Sales Director at AGA Rangemaster, said: "We are always looking at the latest trends to ensure homeowners have access to the style they want. The Belfast sink has never fallen out of 'fashion', but we wanted to breathe new life into this classic look by making subtle changes in styling, such as introducing the on-trend matt finish in a black colourway for the Grange sink, and an inset design for Hartland, which allows consumers to achieve the traditional farmhouse look in conjunction with any worktop material. Both models are going to be equally at home in a contemporary city-dweller's kitchen, or a traditional country cottage, and they are a great choice for homeowners who want both the latest style and ultimate practicality."
Both Grange and Hartland are manufactured from fire-clay ceramic, which is highly resistant to heat, stains and scratches, plus the sinks are supplied with a waste kit and 10-year warranty.
Grange and Hartland are available to retailers now. For more information, call Rangemaster on 0115 946 4000 or visit www.rangemastersinks.co.uk.