Renowned British furniture manufacturer Crown Imperial is delighted to showcase its latest colourful kitchen furniture styles, perfect for new year design inspiration. Tony McCarthy, Commercial Director of Crown Imperial comments on 2022 trends, "Neutral tones have always held an enduring appeal, although from our experience customers want the choice to be bold or simply mix colour ways in classic, modern and contemporary kitchens."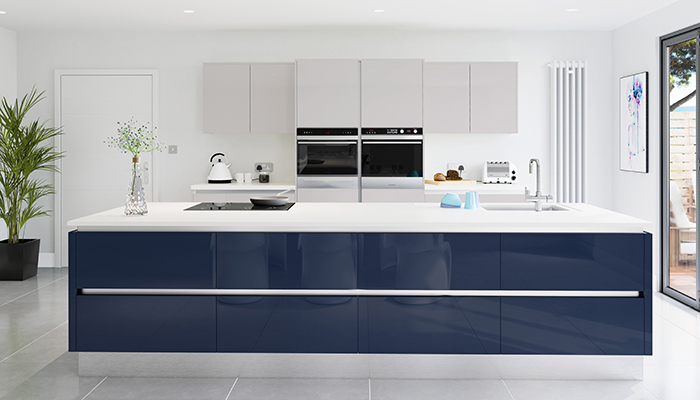 A super sleek design, Furore is showcased in a bold Midnight blue and subtle cashmere. Ideal for open plan living, the handle-less central island is a stunning focal point combining storage, cooking and preparation in one functional zone. Ultra-contemporary, Furore is zoned for form and function, with an appliance and storage bank ensuring a clutter free feel.
Inspired by nature, the Crown Imperial Painted Fusions collection offers retailers access to an impressive palette of 22 painted colours to create a personalised kitchen. Setting the style, the modern classic Midsomer is presented here in a vibrant Yellow Sun, complemented by Sky and Light Grey.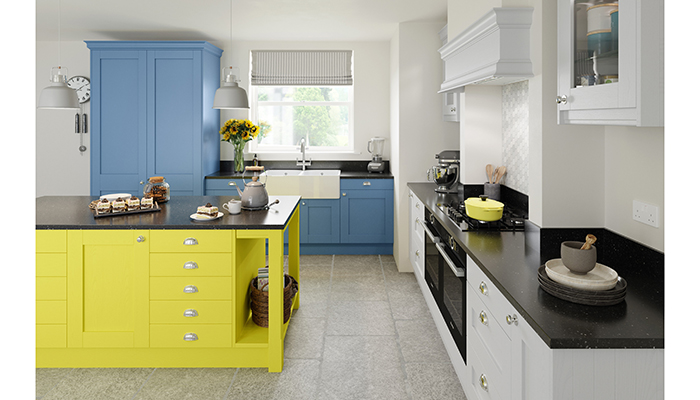 Perfect for injecting colour, the eye-catching island takes centre stage and is combined with ample organised storage including a focal pantry. The versatile Midsomer oak is also available in a handle-less design to achieve a contemporary shaker twist.
Discover the Crown Imperial furniture collection at www.crown-imperial.co.uk. 01227 742424.