Armac Martin commercial director Richard McGrail says top-notch handles can make your cabinetry stand out from the crowd – Amelia Thorpe catches up with him to hear more and find out about the latest trends.
"Handles make such a difference," says Richard McGrail, commercial director of leading luxury cabinet hardware fitting manufacturer, Armac Martin. "They will massively elevate the design and consumers can see the added value of them."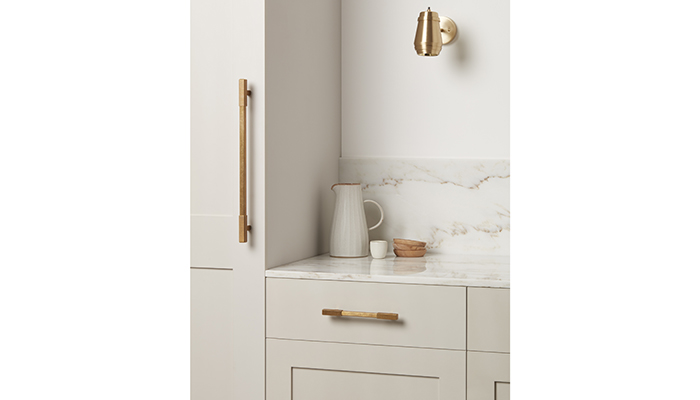 While few designers would disagree that the right handle on the right kitchen can help it stand out – even, he suggests, make it an Instagram or Pinterest favourite and lead to a flurry of enquiries – why choose Armac Martin? Says McGrail, great-grandson of Harold McGrail who founded the Birmingham-based brass foundry in 1929: "Everything is designed in house and all our processes are done in house, so our quality is top notch because of our level of control."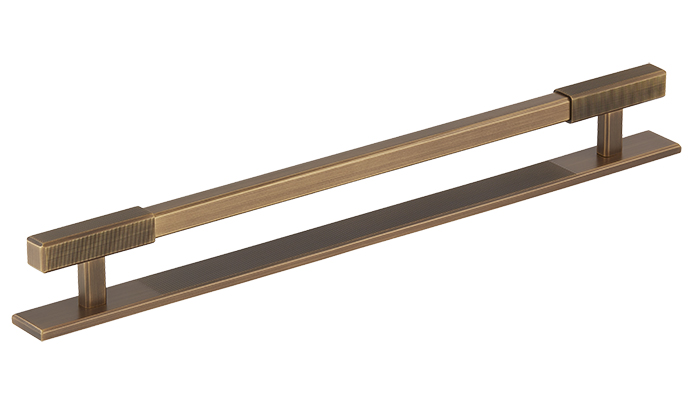 Today, Armac Martin remains privately owned, employs 110 staff, is still based in Birmingham, in a 40,000sq ft factory-office, where prototypes are developed and products machined, hand polished and plated as required. There are some 30 collections of cabinet hardware and all products are made from solid brass with a choice of 22 different finishes. About half of sales are to export markets, notably the US and Canada.
While the focus remains cabinet hardware – with new collection Digbeth just introduced and another new range coming in the Spring – this year Armac Martin has launched shelf brackets, and a range of three Art Deco-inspired vanity and dressing table mirrors in collaboration with interior designer, Sophie Paterson. "We have further plans to expand our offering beyond cabinet handles," says McGrail, who says that we can expect to see a range of bathroom accessories, starting in 2022, plus kitchen and bedroom accessories over the next 3-4 years.
"We have increased our production capacity this year by about 50%," explains McGrail, 37, who is also currently working on setting a zero carbon target with the business' sustainability committee. "We have invested in marketing, training and in technology – including computer systems to automate as much production as we can, scanning across the site to get real time data and more CNC machinery. We have invested over £100,000 in the last year as we have been gearing up for growth."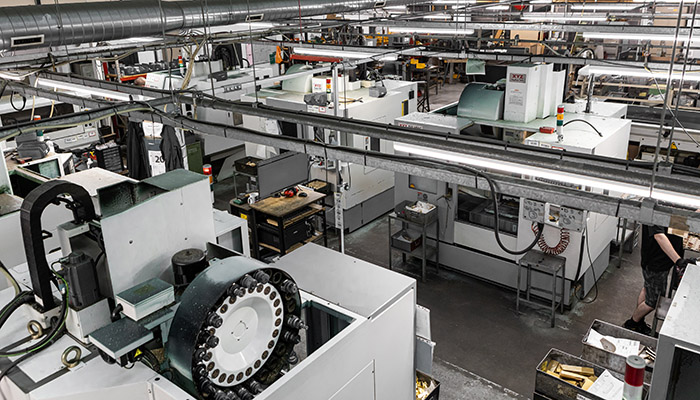 Like many companies in the homes and interiors sector, Armac Martin's sales have been particularly strong in the last 12-18 months – with sales up 25% on the previous year – on the back of a decade of year-on-year growth. It's been good, he says. "We've probably had the next three years' growth in one year."
Richard McGrail reveals the top trends in cabinet hardware:
1. Mixed finishes – we are seeing designers use one finish on the island handles, another on the side cabinets, or one finish on the back plates, another on the pulls;
2. Decorative grilles – add an extra touch of difference and luxury with grilles inset into cabinet doors;
3. Refined industrial – the industrial trend is continuing and knurling is everywhere, so we have launched the Digbeth cabinet hardware collection with a hand-finished linear ridged detail – a more refined take on the trend;
4. Matt white – we are seeing more and more white in bathrooms, so we will be launching a matt white handle finish in the Spring.