Many recent launches are geared towards not only those looking to create a stylish bathroom worthy of a social media mention, but clients who need a highly practical space to cater to the needs of every family member. Lisa Hibberd discovers what's new and shares some advice from the experts.
"The bathroom is now not just considered as the room in which to keep ourselves and our families clean but one in which we can promote personal health and wellness, as a key aspect of improving our quality of life," explains Paul Bailey, leader, category specialist UK, Lixil EMENA, responsible for Grohe bathroom product category in the UK. "With this growing trend around the change in how we are using the bathroom and viewing it as a personal sanctuary, accessibility, style and practicality should all be considered in equal measures when designing the space. With an ageing population and many growing families, demands for conscious consumption are all on the rise, with inclusive and sustainable bathroom designs growing in popularity." Homeowners are now opting for bathroom solutions that meet different individual needs, while hygiene and convenience remain essential, especially during the current pandemic.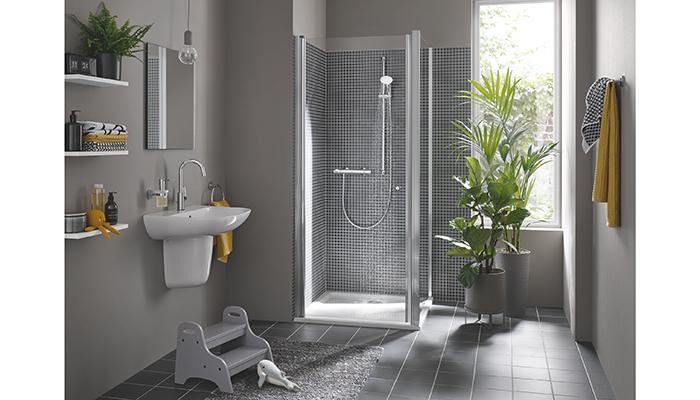 "With multi-generational living on the rise, a family-friendly bathroom should cater for more than two generations living under the same roof," adds Richard Eaton, product manager, showering, PJH. "Spacious showers are rising in popularity due to their obvious user-friendly properties so non-slip trays, toughened safety glass and thermostatic showers that protect against scalding are essential for peace of mind. Designers should choose durable and high-quality fixtures, fittings and finishes that will stand the test of time, as well as easy-clean properties, as this showering zone is likely to have high usage in a busy family bathroom."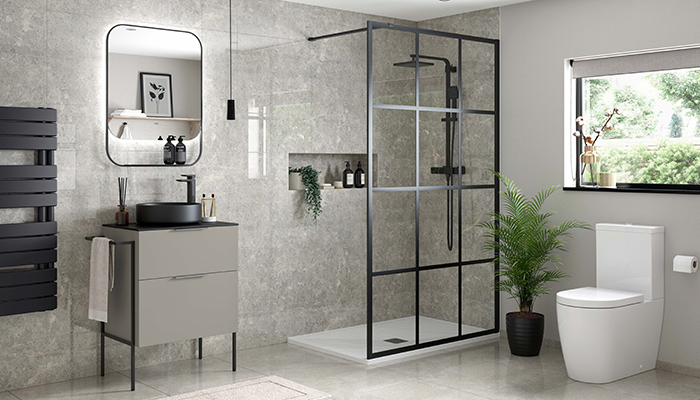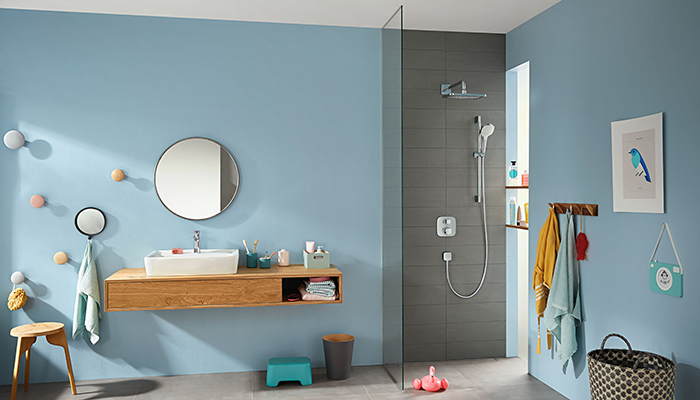 It's no surprise that with busy family life comes plenty of clutter, and even in the bathroom there's no escape from everyday essentials, kids' toys and teenage pampering paraphernalia. Mereway's national sales and development manager, Ed Norris, suggests that space-saving storage is vital, inclusive of cupboards where everything can be tidied away instead of cluttering work surfaces. "A fitted look is often used in family-friendly bathrooms in order to make the most of storage and give a much cleaner and more modern feel. Incorporating hygienic worktops such as the Steritouch is also a great way to ensure cleanliness."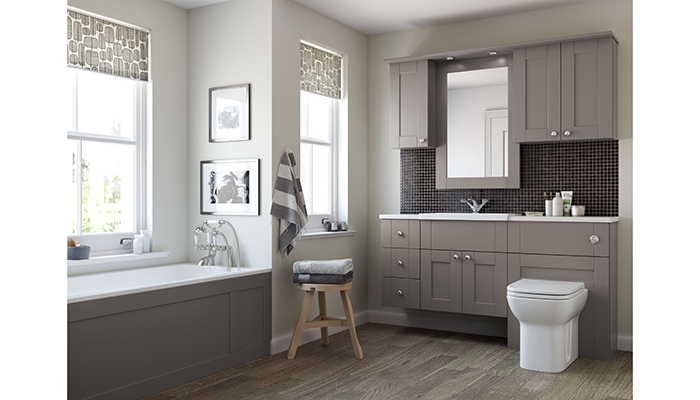 Whether it's little ones running riot and causing mayhem at bath time, or older family members who need to take extra care, safety is an obvious priority. A thermostatic shower is a must to eliminate the risk of scalding, and retailers have plenty of choice to offer their customers when it comes to both showers and additional safety features. "New, almost invisible anti-slip finishes, including Bette's Anti-Slip Sense, which is available for baths as well as shower trays, can ensure that they offer a high degree of protection against slips, while still looking stylish and being easy to clean," says Sven Rensinghoff, Bette's head of marketing and product development.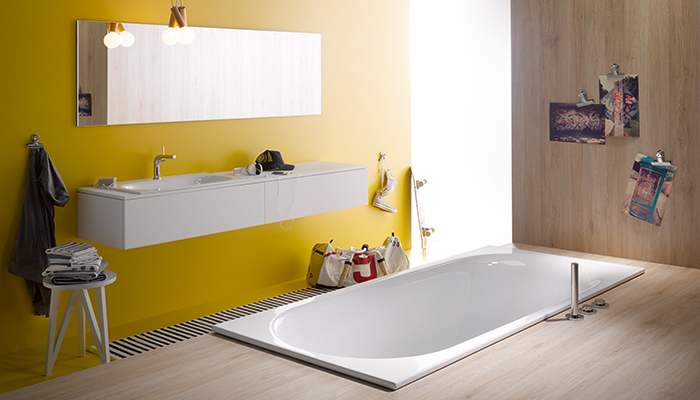 In addition to safety considerations, the latest technology means that there are plenty of ways in which designers can assist their clients in keeping germs at bay. "A sensor tap is a great choice for homeowners looking to make their family bathroom more hygienic," offers Jeevan Seth, CEO at JTP. "By removing the need to activate water flow via a lever or handle, contact is minimised and the spread of germs is reduced. Available in a range of coloured finishes to suit bathroom interiors of any aesthetic, sensor taps deliver on both style and functionality to provide a simple bathroom update that enhances hygiene."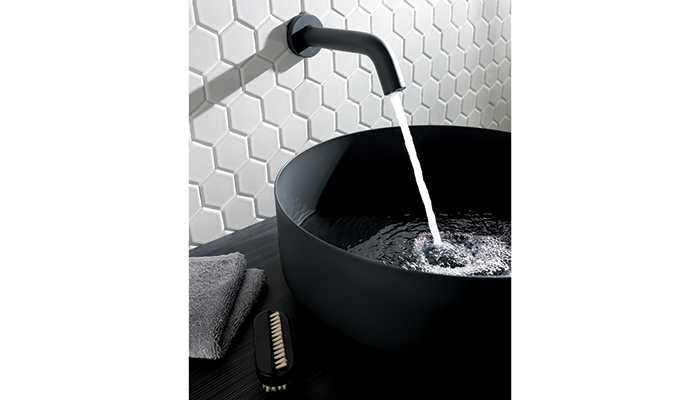 Holly Aspinall, marketing manager, retail and AquaClean at Geberit, suggests that upgrading a standard WC to a state-of-the-art design – such as the Geberit AquaClean shower toilet – is a great idea for families. "As well as offering revolutionary WhirlSpray technology, many models also feature integrated odour extraction technology to remove unpleasant smells and built-in orientation lights to guide users to the toilet during the night. Importantly, the handy remote control allows users to set their preferences, perfect for a busy, multi-generational household."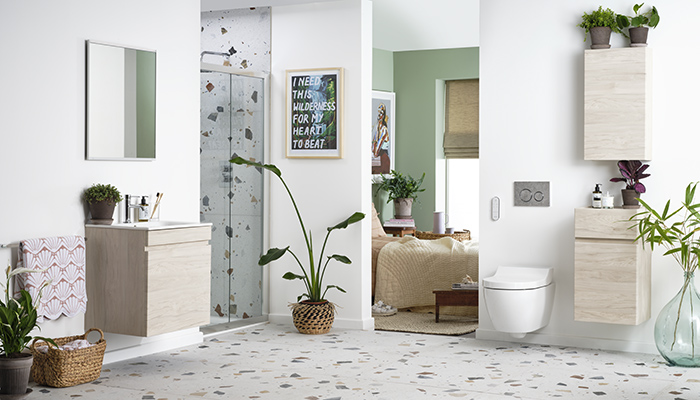 A key consideration for many clients is how they can ensure that their new bathroom is on-trend as well as family-friendly. "Family-friendly means ensuring that there is plenty of space, no sharp corners, accessible furniture and technology that improves experience. But merging those with the latest trends can sometimes be challenging," suggests Ash Chilver, sales director at HiB. "By using focal points and style features that enhance the space, but also by incorporating key furniture and accessories, designers can make sure that the bathroom meets both criteria. There are a number of products on the market which offer both style and functionality and would be ideal for use in a family bathroom and at HiB, we have worked hard to design items such as multi-feature accessories, compact furniture and bathroom cabinets with additional technology and features."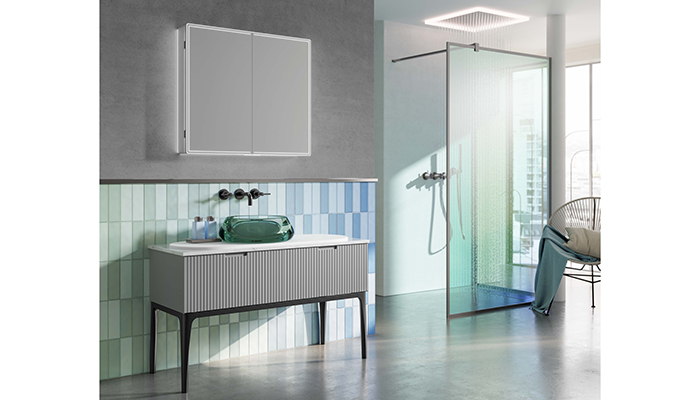 "There is no reason that the family bathroom, as busy a space as it might be, cannot also be big on style," concludes Ben Bryden, sales and marketing director at RAK Ceramics UK. "Porcelain or ceramic tiles for the walls and floor can be chosen in an array of on-trend looks and provide a low-maintenance, durable surface. The latest furniture ranges offer a great opportunity to introduce trends in material and colour, while brassware finishes can also be used to great effect."