Clive Christian Furniture Co. remains probably one of the best-known British luxury kitchen makers, founded in 1978. But some might say that its more recent reputation is for opulent designs that are too over the top for current tastes, and that its profile has dwindled since founder Clive Christian OBE sold his majority stake in 2015.
But new owner David Dare, 49, the former owner of Shaws of Darwen and MD of Shaws and Perrin & Rowe after its acquisition by Fortune Brands, is breathing new life into Clive Christian Furniture since he acquired the business from Souter Investments in October 2019. "Clive Christian Furniture was well known to me, since pretty much every showroom had a Shaws of Darwen fluted-front sink with Perrin & Rowe brassware," he says. "I'd admired the brand for its British quality, exclusivity and grandeur of scale that others can't match."
New design
"The company has somewhat, over the years, traded off the back of its very bespoke, very ornate and very curated designs, such as the Architectural and Ornamental ranges," he agrees (although he adds that there are several, less opulent collections). "We will continue with the timeless Architectural kitchen which is by far the most popular range, but we recognise the need for a new design language as well – in early 2021 we will be launching a new collection." He says it will be contemporary but not stark. "Contemporary can still be magnificent, have scale and be daring in a Clive Christian way," he says.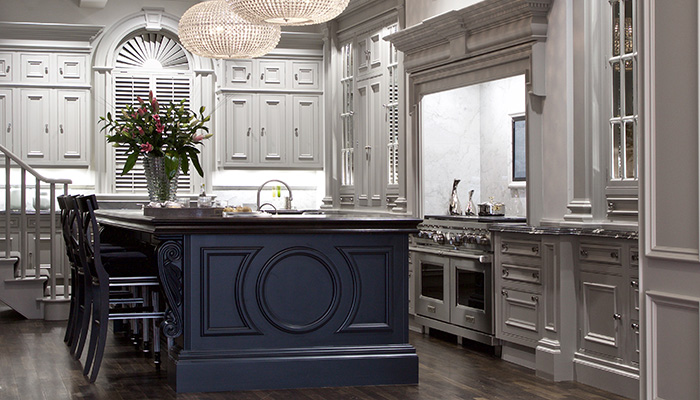 All furniture is made in Farnworth, Lancashire, in the workshop where it has always been made, using sustainably sourced timber from local suppliers. There are 55 staff, including the latest appointment, ex-Perrin & Rowe Phillip Cole as new global sales director.
Luxury focus
Prices are top end. "It would be unusual for us to supply a kitchen with appliances and worktops at less than £100,000," he says, noting that some 50%-60% of sales are for kitchens, the rest for home libraries, studies, bedrooms, dressing rooms and other rooms in the house. Annual manufacturing output was around £4million when he bought the business and Dare says his ambition, as a minimum, is to "get back to £25million where it was in its heyday".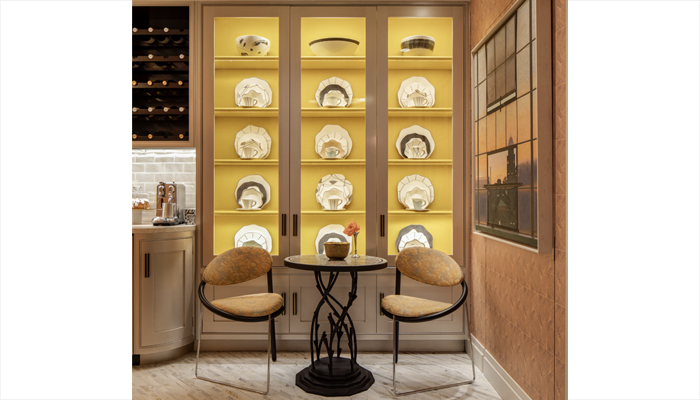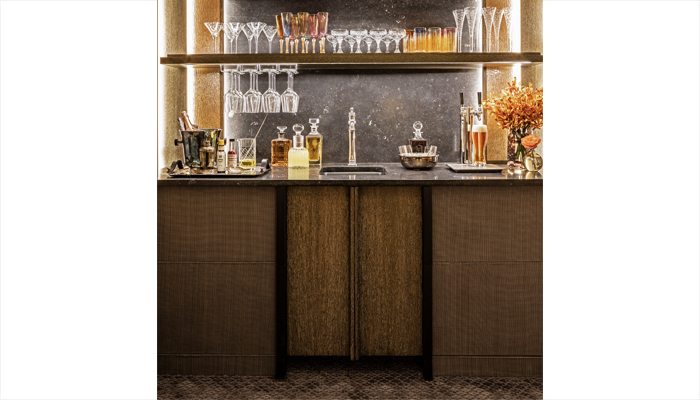 Showroom drive
The firm operates a franchise model, with 18 showrooms around the world, including a new 14-room destination showroom in Vietnam, with others opening in Manhattan and Marbella in 2021. Dare says they are interested in talking with new potential franchisees in the UK and globally. "There's a great business opportunity in being a Clive Christian showroom," he says.
The power of partnerships
He also wants to "partner up with credible people in the luxury goods sector", currently including a lounge in the 11,000sq ft Manchester showroom of project-based luxury lifestyle supplier Glancy Fawcett, and a deal with London's oldest bookstore Hatchards to co-promote their respective library design and curation services. There are also opportunities, he suggests, to work with Clive Christian Perfume, now owned by Nichebox. "2020 has been tough for all, but we have emerged in very good shape," says Dare. "There are exciting times ahead."