Leading British furniture manufacturer Crown Imperial is delighted to showcase spring kitchen design inspiration, ideal for retailers to kick start the new season. Cotswood is a classic in-frame collection, a timeless favourite with an array of traditional design elements to create a unique kitchen scheme.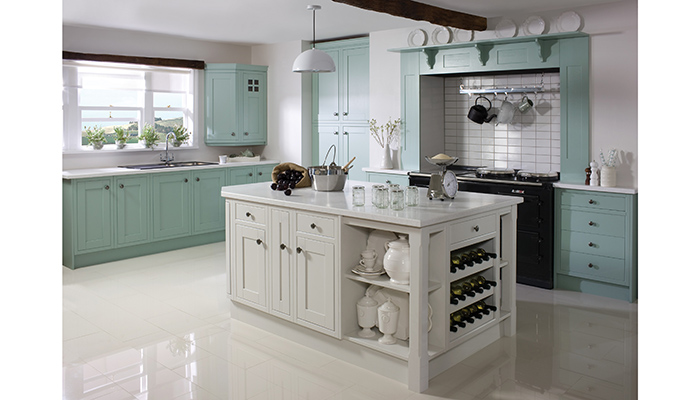 The perfect colour pairing, the open plan layout is styled in an 'on trend' painted shade of green blue combined with a centrepiece island in a subtle stone white. Cotswood is available in 22 painted colours from neutrals to pastels and bold tones, as well as a primed finish to decorate in your own chosen colour.
A truly versatile kitchen collection, Cotswood offers a selection of finishing touches including tongue and groove detail, arts and crafts style cabinets and elegant handle choices.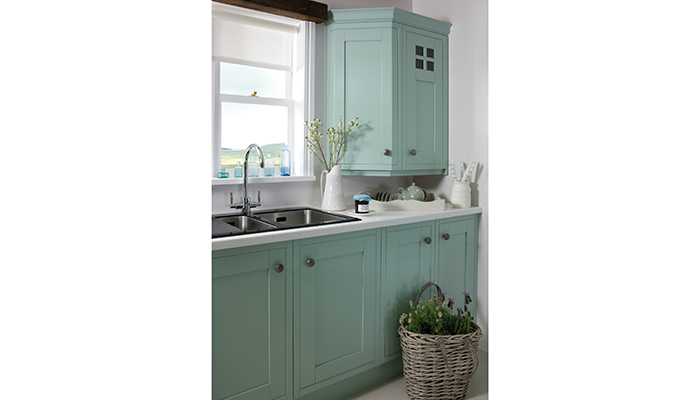 Designed for modern lifestyles, retailers have access to a host of interior organisation to achieve a seamless sleek design, complete with traditional dovetailed oak drawer boxes. Explore the entire Crown Imperial furniture collection at www.crown-imperial.co.uk.
www.crown-imperial.co.uk – 01227 742424.