Transforming a worktop, island or splashback into an instant design statement, CRL Quartz Calacatta teams a marble-inspired design with high durability to meet the demands of modern living.
Emulating the beautifully natural appearance of the on-demand marble, Quartz Calacatta has the added practical advantages of scratch, stain and heat resistance. As a non-porous surface, unlike real marble, the surface doesn't need to be sealed or require any special cleaning agents. Spillages and scuffs can be easily wiped clean, with warm water and a mild detergent the only things needed to keep the material hygienically clean and looking its very best.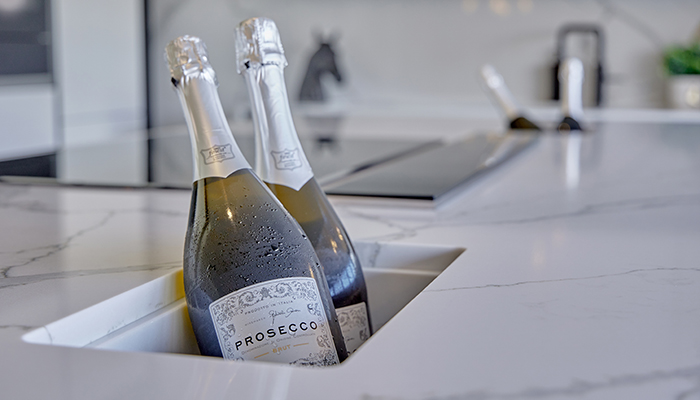 With its sleek, polished finish, CRL Quartz Calacatta is visually striking too particularly over large areas, whiter than most marbles but with more pronounced veining for a dramatic effect. The surface, available in a 20mm or 30mm thickness, can be teamed with virtually any other material, colour and finish for a harmonious look. Its marble-inspired patterning adds a luxurious, high-end feel to whichever room it is chosen for.
For more details visit www.crlquartz.co.uk, or call CRL Stone on 01706 863 600.