As we enter another lockdown, our relationship with our appliances is about to change – that's according to Steve Macdonald, business director – freestanding division for Hoover Candy UK, which commissioned research into the subject during the last lockdown. Here he presents five interesting appliance facts that industry specialists need to know.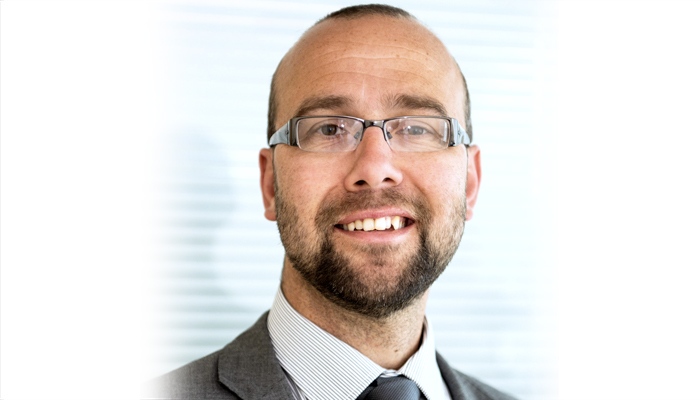 2020 has been a year of dramatic change across all areas of our lives. Never before has the nation spent so much time at home and, as a result, the way in which we are interacting with our homes – specifically our appliances – has altered dramatically in this time.
With working from home set to become the new norm for many it is likely some of the changes are here to stay and so, for us as manufacturers, and equally for retailers in this sector, it is more important than ever that we keep our ear to the ground to see just how consumers are using their appliances to enable us to keep developing innovative solutions that truly complement their lives.
We've undertaken a range of research during lockdown, both by asking consumer opinion and reviewing usage of our connected appliances, and here are the top 5 things we found:
1. Dishwashers are at the top of the 'lockdown appliance wish list'
This is not surprising given that we are cooking and eating in our homes more than ever before. With only 51% of the nation owning a dishwasher this category presents a lot of opportunities for growth.
2. Fridge-freezers (22%), ovens (15%) and hobs (11%) came out as the three most in demand kitchen appliances during lockdown
With the rise in home cooking that accompanied the first lockdown, added-value features from connected appliances in particular were given the chance to really come into their own.
3. In February and March there was a surge in demand for freezers
Stockpiling in the lead up to the first national lockdown led to increased demand for bigger-capacity freezers, and we now expect to see the same as people seek to increase their ability to store food. Similarly, as we face more and more local lockdowns, it may be that we begin see regional spikes in cooling sales, with people looking to 'stock up' their supplies, especially as we 'hunker down' for winter.
4. Between 24th March and 19th April, the weekly average number of laundry loads performed by Brits dropped to 8.3
Down 6% from the previous four weeks, this figure can most likely be attributed to people working from home and not needing to use their workwear or uniform – it will be interesting to see if this theme continues throughout the duration of the pandemic.
5. Wine coolers have been used more during lockdown
Coming third in the 'appliance wish list', 4% of respondents reported to have wished for one during lockdown. As we look to the next six months with on-off restaurant and pub closures on the horizon and entertaining friends and family at home (as and when the Government rules allow), this category presents a real growth opportunity for retailers and manufacturers alike.
Thanks to advancements in connected technology we are able to respond to situations, such as COVID-19, quicker than ever before. For example, in response to the ongoing pandemic, we have created two downloadable washing cycles to sanitise and clean PPE which launched mid-July.
Looking to the future, it is likely that appliance usage will continue to change as we navigate our way through this pandemic, but one thing that is certain – the kitchen sector has a real chance to shine a light on its latest innovations that will bring meaningful benefits to consumer lives.