Eggersmann UK director Daniel Bowler tells Amelia Thorpe how he's looking forward to a period of economic stability to drive forward his plans, and that key to those will be expanding his dealer network.
Since taking over as UK agent for premium German kitchen brand, Eggersmann, in 2017, it's been a rollercoaster ride for Daniel Bowler. "We had great growth in the first 18 months – we got 2 or 3 new dealers almost overnight due to Alno [going into administration], our turnover almost doubled and we saw that only getting better," he recalls.
"Then Brexit hit, which I feel was massively underestimated in our industry," he continues. "Turnover took a hit, especially in the London market, where a lot of our kitchens are sold to expats who weren't spending money on their houses in the UK. Dealing with things like not knowing if there was going to be a levy on goods from Germany was difficult, then the pandemic hit and that's been going on for the best part of 2 years, so we've had a long period of uncertainty."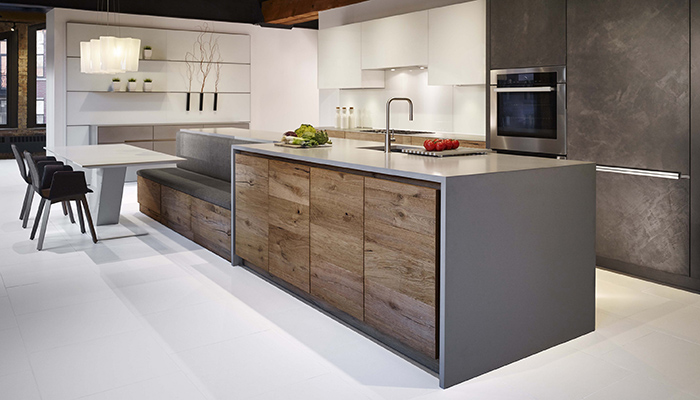 The upturn in pandemic-related home improvement sales reported by some of the appliance brands, for example, has not applied to Eggersmann here then? "No, we didn't have anything like the record years reported recently," he says. "It seems to me that this [upturn] applies to companies more at the mid-to-bottom end of the market. A lot of the projects that our dealers are working on are so complex – they might be working on them for 18 months, so we might not see those orders coming through for a year."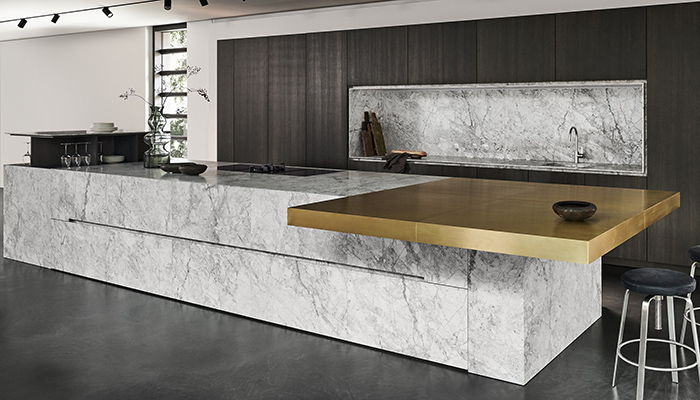 Despite this, Bowler, 44, seems quietly confident of growth ahead. "We just need a period of stability," he says, noting that he anticipates UK turnover reaching 2 million Euros this year, up from around 1.2 million Euros in 2019. There are currently 12 UK dealers ("and soon to be 14," he adds). "If we could have 15 dealers, with a maximum of 20, that would give me good coverage around the UK," he says. "And I don't think [growth will come] just by opening dealers – it is also about training and working with our dealers to get their spend up, and just letting people know how individual and different the Eggersmann product is."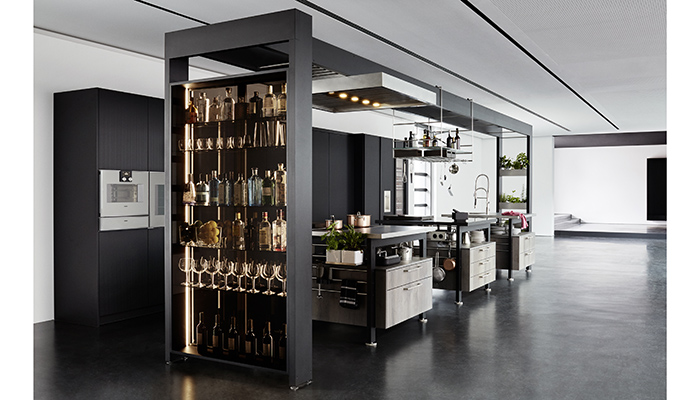 Eggersmann was founded in 1908 by Wilhelm Eggersmann and remains family-owned, headquartered in Hiddenhausen, North Rhine Westphalia, in the centre of Germany's kitchen producing region. Bowler divides the Eggersmann offer into 3 key ranges: the 'standard' E3.0 handleless collection, Unique ultra-premium stone islands, and the Works collection of modular professional-style kitchens. "If you are used to designing 600 base units, then maybe Eggersmann isn't for you, but if you are looking to wow customers with special features, such as a Unique worktop in a 4mm solid brass finish, then there's no one else in the market that can touch us," he says.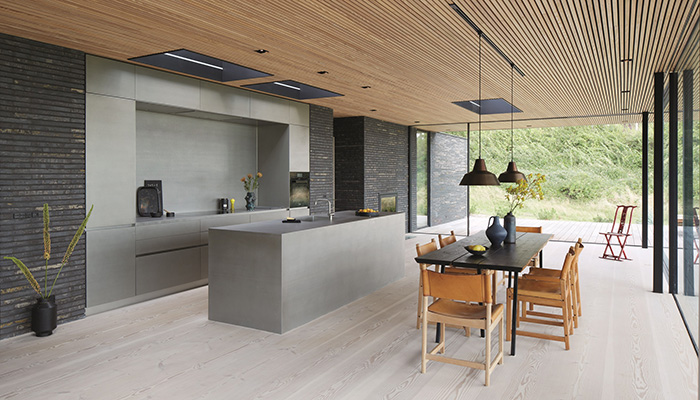 Is he contemplating advertising to get his brand better known? "I had a go, spending around £60,000 just before the first lockdown," says Bowler. "But it was the worst time to spend it, because in the last 3 or 4 months [of the campaign] no one was even able to go out." But he says he can't let that put him off – and is mulling another campaign. "I want to grow the business towards the 5 million Euro mark, which is quite a leap, so I know I'm going to need to invest in more advertising and brand awareness."