Crown Imperial is delighted to launch its 'all new' online Kitchen Explorer, the perfect marketing tool for retailers to showcase the design versatility of the Crown furniture collection. The interactive platform is ideal for use in the showroom, offering a choice of modern and classic kitchen designs to easily personalise. In only a few clicks, choose from a palette of styles, handles, work surfaces and plinth choices to create a unique style statement, ready to download and share.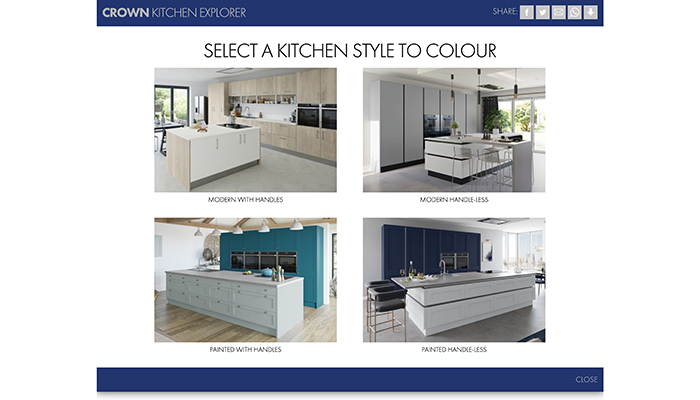 A great conversation starter, the new tool helps customers visualise an array of different design possibilities and finalise their plans. To mark the launch, Crown has created a new video to highlight how easy it is for consumers to experiment with different styles to find their perfect match.
The Kitchen Explorer is now live on our website, ready to share on social media and with clients – https://www.crown-imperial.co.uk/explorer/.
www.crown-imperial.co.uk Telephone - 01227 742424.