The way in which we use our kitchen spaces has changed over recent years and as a result several trends have now come to the fore. Sinks and taps are now the new kitchen centrepiece, touchless control and smart technology are higher up the consumer agenda, and taps that do more to meet consumer needs are now in demand.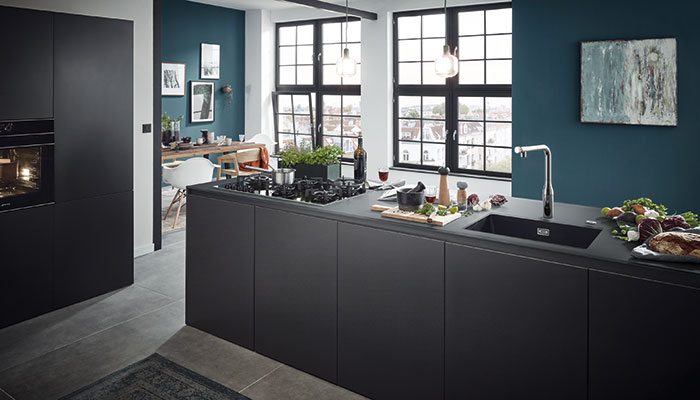 New home habits will mean upgrading our kitchens, and in anticipation of increased interest in its Red, Blue Home, Blue Professional and Blue Pure WaterSystems, GROHE has launched a brand-new cashback promotion for consumers. A total of 39 different models across the ranges are eligible for a cashback claim of up to £75, with the added benefit of a free gift.
Customers purchasing a GROHE Red will receive a GROHE Red thermo flask with tea strainer; those purchasing the GROHE Blue Pure or Blue Home will receive a GROHE Blue water bottle, whilst those purchasing the GROHE Blue Professional will receive a GROHE Blue carafe and six glasses, perfect for kitting out a larger household or a commercial space. The new promotion runs until 31st January 2021 with all cashback claims to be made by 28th February 2021. More information and full T&Cs can be found at www.groherewards.co.uk.