Architectural hardware manufacturer Croft has just the offer that kitchen companies need for their high-end projects, says commercial director Paul Clifford – he tells Amelia Thorpe what sets the company apart.
If you want to finish a kitchen cabinet with a flourish, a beautiful handle can do the job. So says Paul Clifford, commercial director of British manufacturer and architectural hardware specialist Croft, who is on a mission to make sure that kitchen specialists know his company has just what they need. "We strive for perfection," he insists, "and that's what sets us apart."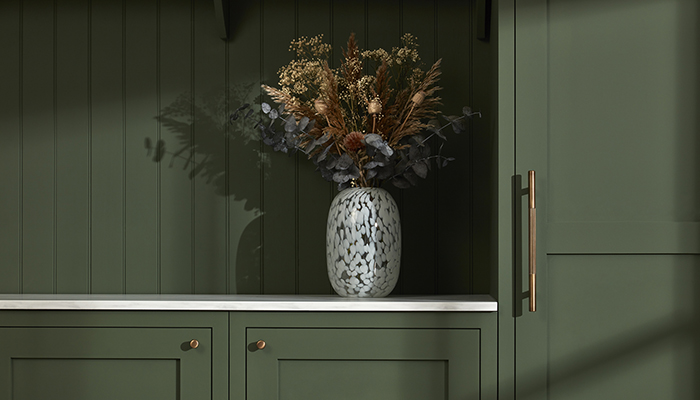 Clifford, 45, runs family-owned Croft with his brother, production director Nick Clifford, 42, and a team of some 50 staff. They are the fifth generation of the Clifford family: great, great grandfather Reuben Clifford set up the brass manufacturing business in 1868 in Willenhall, just outside Birmingham, the market town famous for the manufacture of locks and keys, where Croft still operates today. (The firm draws its present name from Croft Yard, an area about a mile away from the current premises, where it was located in the 1970s.)
"We have been on our current site for about 40 years," says Clifford. "We've expanded up, left and right, and now have about 18,000sq ft, with areas for the traditional roles, such as hand firing and hand polishing, and extended areas for the new CNC modern machinery."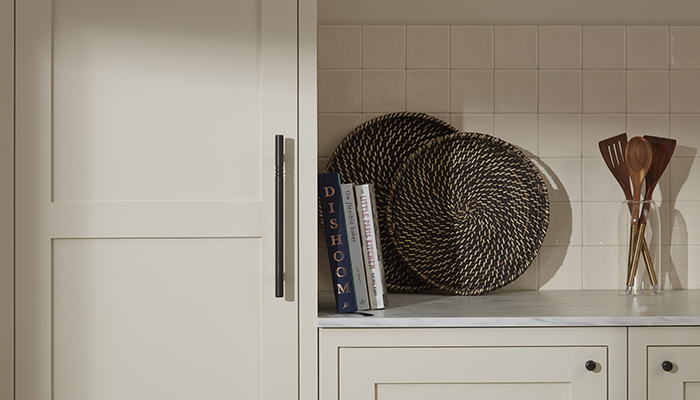 Today, the business is known for its high-end door, cabinet and window hardware, all crafted from solid brass or bronze and manufactured in house. Products are shipped worldwide, with showroom partners across North America, Australia and the Far East – and Croft counts Claridge's, the Venice Simplon-Orient-Express and Blenheim Palace amongst its clients. But not yet enough kitchen manufacturers, notes Clifford. "We are looking to grow our business and want to work more closely with kitchen designers and manufacturers to develop partnerships in this sector," he says.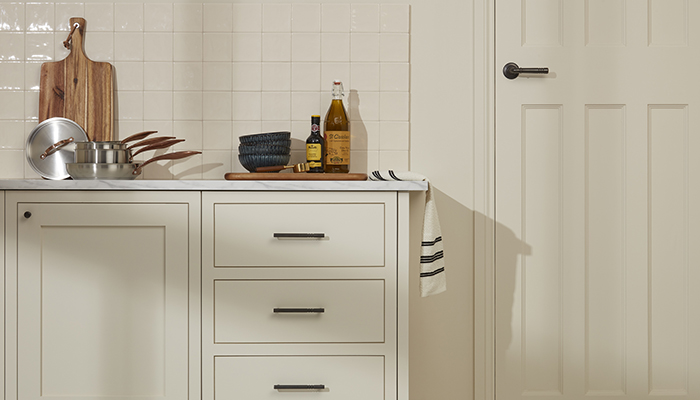 Clifford stresses the breadth of the portfolio, which includes about 1,000 fittings, the majority of which are available in more than 25 finishes and patinas, most of which are hand applied. There is also a bespoke service, producing variations on existing designs to completely new pieces. He also emphasises the company's investment in quality and service performance. "Over 96% of our orders go ahead of schedule and our annual return percentage is 0.6% – and it's been like that for 2 or 3 years in a row," he says. "Because our quality is so high, things rarely go wrong – and if they do – it's a rarity so we can put all the resources on it."
Recent launches include the Racing Series, featuring two designs inspired by racing cars of the 1950s. An enhanced cabinet offering across six collections launches in September, offering increased options for handle diameters and new appliance door handles, while two brand new collections will be introduced at Decorex in October. One of these, still to be named, will include cabinet fittings for the kitchen. "It is an on-trend design with an interesting, machined finish, that complements our other offerings," he says. "We have also introduced Zero Black, our darkest finish yet with a soft touch and slightly raised feel."
"Last year's turnover was £2.4million and this year, it will go up to about £3million – we've had continuous growth over recent years, excluding the Covid period, when things stagnated,' explains Clifford. And driving forward? "We want to work more closely with kitchen companies to give them more design options and more reliability from a British supplier," he says.