The shower tray is no longer just a functional piece of kit – technology has evolved to create seamless designs that are now an high on style and an integral part of a successful bathroom scheme. "Consumers are looking for differentiation as they invest in their homes, and are increasingly choosing bigger trays and in different colour options," says John Schofield, sales and marketing director at JT. "Our new Naturals range taps into the desire for utilising colour within the bathroom. The stone style finish on the tray has been a popular trend in Europe for some time and we have witnessed this demand through our Softstone by JT range."
Matki has also responded to this trend by launching its Slate Effect range this year, which features trays made from cast stone resin with a hardwearing gel coating that can also be made to any colour specification. "Matki's Slate Effect shower floors and trays can provide a real design statement both from the choice of colours available and the wonderfully tactile look and finish," says Matki MD Nicholas Cunild.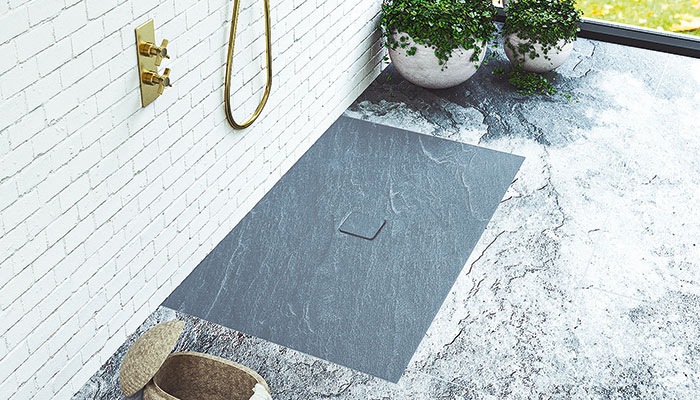 Another dark star is Duravit's Stonetto anti-slip shower surface, which fits flush to the floor. "Coloured trays are very much on trend," says Duravit MD Martin Carroll, noting that larger, walk-in wetroom-style products are also high on the consumer wish list. "These are particularly popular in the mid-to-high end of the market."
David Osborne, MD of Roman, agrees. "Roman is constantly adding sizes and colour options to tray ranges as solid surface strengthens its hold on the premium sector, which is very much focussed on the larger sizes for more opulent designs," he says. Manufactured from Roman Stone, the brand's Infinity tray is available in a variety of sizes and provides the level access of a wetroom to help create that ultra-minimalist look.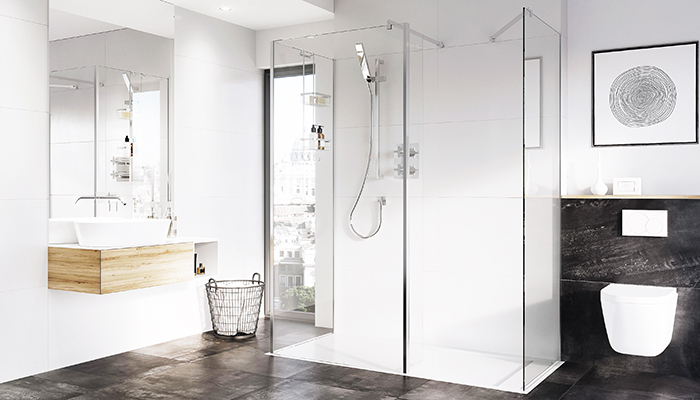 Roman is also focussing on anti-slip properties, and its Roman Stone options are tested to DIN Class C to ensure ultimate user safety. "We would always recommend showrooms encourage consumers to stand on the tray to experience and feel the natural grip," says Osborne.
With anti-slip surfaces proving a key consideration for consumers planning a family bathroom, Roca has also focussed on this area with its recently launched Cratos range. Manufactured from the brand's Senceramic material the extra-slim trays are said to feature the highest anti-slip levels to ensure maximum safety.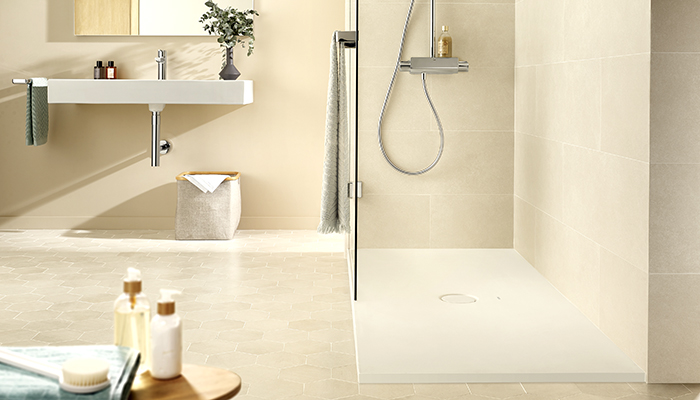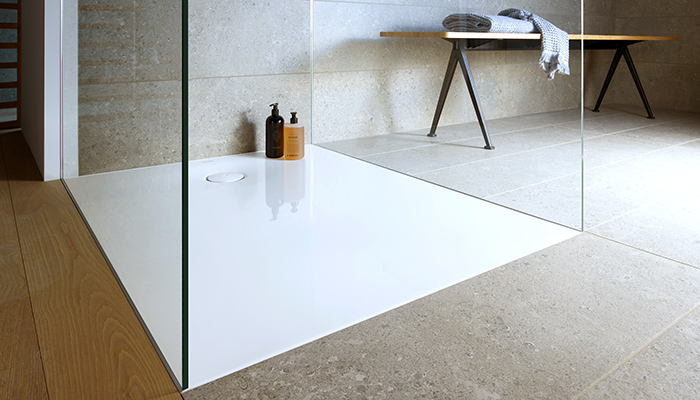 So what trends are up next?
"Our BetteFloor flush-to-floor shower area is our fastest growing model," reveals Sven Rensinghoff, head of marketing for Bette. "The future will see more customers choosing colours to match flooring and also opting for anti-slip, now that almost invisible options are available. Other developments that increase durability and ease of cleaning, such as integral upturns of the shower tray, are also likely to grow in popularity," he says.