Jeevan Seth, CEO of tap and shower specialist JTP, reveals his thoughts about brassware finish trends for 2023, and what designers should consider when incorporating finishes into a bathroom scheme.
Q: How closely do you follow consumer purchasing trends at JTP?
A: It's important to take note of how consumers are decorating their bathrooms to ensure that we are meeting all of their needs. While we have noticed a rise in desire to create serene and co-ordinated interiors that encourage revitalisation and a feeling of tranquility, we have also seen an increase in the popularity for bold and colourful bathrooms too. The trends are changing all the time and we make it a priority to ensure these new ideas are considered when launching new products.
Q: Are consumers still going for coloured finishes at the moment?
A: We're still seeing a lot of consumers looking for coloured finishes in a co-ordinated look and feel, especially Brushed Brass or Matt Black. Offering a timeless choice, these coloured options have continued to increase in popularity over the past few years as many homeowners look to design an on-trend bathroom scheme. We are also seeing homeowners opt for a mix-and-match approach to brassware finishes. Our Brushed Bronze and Brushed Black finishes work particularly well together.
Q: What is your current best-selling brassware finish?
A: The need for continuity and creating a seamless flow is proving popular across interiors and we've noticed that homeowners are now wanting a more ambient and connected home. Our Brushed Brass and Matt Black finishes are continuing to be popular choices for bathroom renovations and we don't see that changing going into 2023. Warmer tones are also most likely to dominate bathroom trends in 2023 as well as more neutral and earthy tones. There is a growing desire to create sanctuaries at home, using different nature-inspired shades. Our new Brushed Bronze finish in particular is the perfect complement to these design schemes thanks to its contemporary design and warm contrasting tone.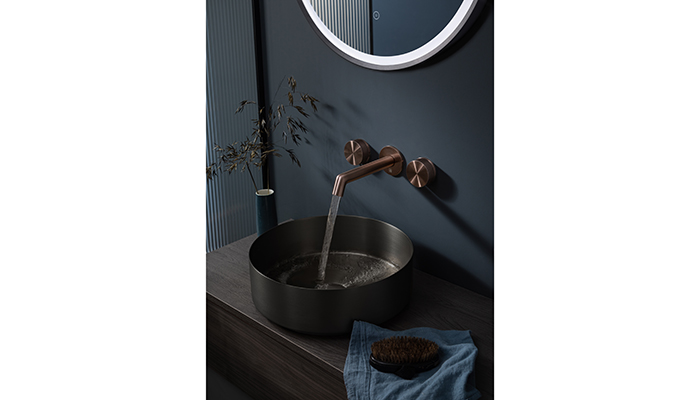 Q: What new products do you have coming in the pipeline?
A: We have recently expanded our VOS and EVO collections with our new Brushed Bronze finish, which allows consumers to be experimental with their bathroom brassware and fixtures, providing everything needed to create a statement and on-trend look. The soft edges and contemporary appeal of VOS in the new Brushed Bronze means it blends beautifully into neutral colours palettes, creating a luxurious yet contrasting spa-like aesthetic.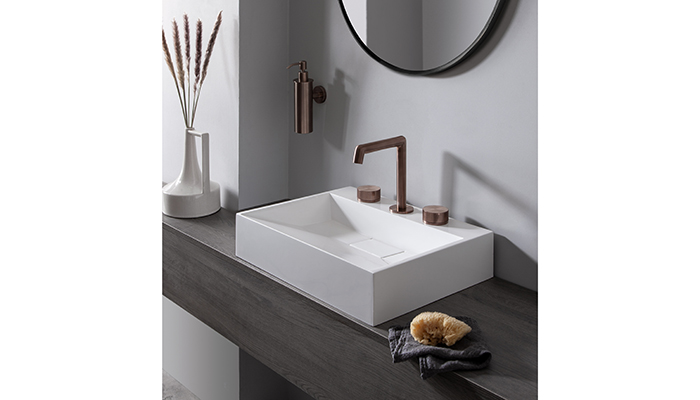 Q: What is the best approach to incorporating finishes in a bathroom design?
A: Finishing touches can help to complete a design scheme, by opting for brassware, radiators and accessories in a matching finish, a level of cohesion can be easily achieved throughout the space. An ideal finishing touch, accessories also have a practical benefit as they serve a purpose in addition to delivering on visual appeal. We also recommend opting for our popular Brushed Bronze finish as it adds a timeless and warming tone to bathrooms.