Grey tones in interior design offer a timeless elegance, ensuring they never go out of fashion. Now, thanks to CRL Quartz from CRL Stone, surfaces in the kitchen and bathroom can be as eye-catching as artwork, with Venetian Arte.
Inspired by stones found in nature, combined with all the durability that quartz offers, Venetian Arte brings a sense of luxury to the home. Working in harmony with virtually any décor and combining brilliantly with other trends of the moment, including brushed brassware, metallics and industrial styling, Venetian Arte offers all the beauty of natural stone, enabling designers and consumers to embrace this trend without any of the drawbacks.
The surface provides many functional benefits that make this the ideal surface choice for high traffic areas of the home. CRL Quartz is an engineered surface created to meet the demands of modern living. Scratch, heat and stain resistant, Venetian Arte requires minimal maintenance and no need for sealing to keep it looking as good as new.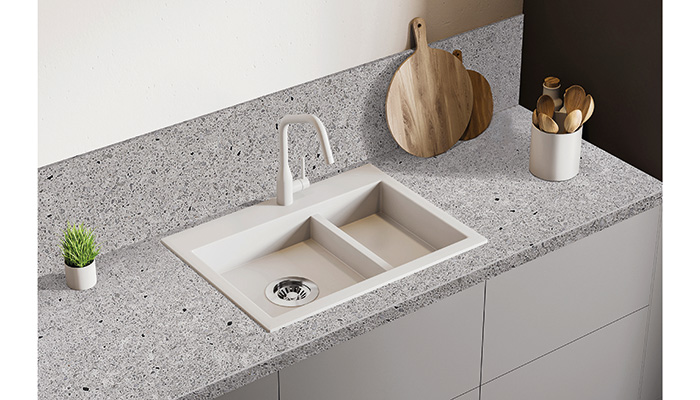 In thicknesses of 20mm and 30mm, the polished finish surface can be supplied in an extra-large format slab, allowing for greater consistency in design over large spaces such as kitchen worktops
For more information, brochures and free samples call CRL Stone on 01706 863 600 or visit www.crlstone.co.uk.