Crown Imperial is delighted to unveil its latest Daventry 360° virtual showroom tour, presenting a host of new features to enhance the online experience. The tour is the perfect introduction to the entire furniture range, an opportunity to view the 15,000 sq. ft. showcase at any time. Ideal to kick-start new year interior projects, the interactive marketing tool is great for retailers to share with their clients, on their website and social media.
The new navigation features include a new 'open door' icon, in one click the user can explore a host of interior organised storage solutions across individual room sets. In addition, there is a new 'internal gallery' icon at the bottom of the screen, providing a look book of design ideas for retailers to highlight the product versatility and help customers visualise their chosen scheme.
To add the finishing touches, the new virtual tour floor plan has been optimised for smaller screens, to ensure easy viewing whether you are on a client visit or in the showroom. Located close to the M1 and M40, Crown in Daventry offers retailers an additional showroom platform to showcase the comprehensive Crown furniture collection in a spacious relaxed setting.
View the latest Crown Daventry 360° Virtual Tour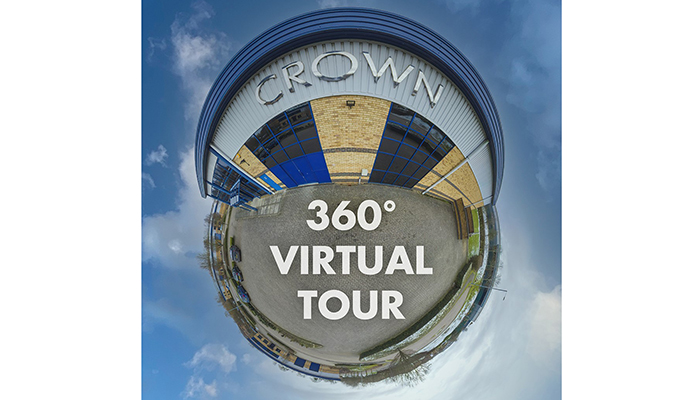 www.crown-imperial.co.uk – 01227 742424