As the countdown begins for this year's InstallerSHOW, Nicola Hanley talks to Michael Costain, MD of organisers of the exhibition Lyrical Communications, about why it's become an unmissable event for KBB retailers and designers.
InstallerSHOW has gone from strength to strength since its launch in 2016 at the Ricoh Arena in Coventry. In the last seven years, the show, which initially had around 75 exhibitors, has evolved into a national event, now attracting over 400. In 2022 it moved to Birmingham's NEC where it welcomed just under 10,000 visitors and where it's set to return for its 2023 outing from 27th-29th June. "From a visitor perspective, we expect about 15,000 people to come through the doors," says Michael Costain, managing director of Lyrical Communications, which organises InstallerSHOW.
The success of the event, which is described as the UK's largest for heat, water, air and energy technology professionals, is down to a number of factors, he believes. "The industry wants to come together," he says. "And there isn't anything else of scale in this sector that runs annually."
Big name bathroom manufacturers are recognising the show's relevance and are taking stands, seizing the opportunity to showcase their latest launches and talk directly to this sector of the market. "InstallerSHOW hosts the largest gathering of bathroom brands in the UK. There is no other event that they come to in these numbers," says Costain. "So from a bathroom perspective, it is the largest gathering of manufacturers in the UK. And we're supported by the big names such as Roca, Hansgrohe, Mira and Triton, with innovation, new product launches and opportunities to talk to and understand the direction of travel of the market." Aqualisa, Bette, Croydex, Geberit, Inta, Roper Rhodes and Siamp are among some of the other leading brands set to exhibit at the 2023 event.
Highlighting its growing momentum and increasing importance to the bathroom industry, the Bathroom Manufacturer's Association has joined forces with InstallerSHOW to host a networking and content programme at this year's event. "We're partnering with the BMA who are hosting a theatre, which runs over the three days," continues Costain. "We've not had this level of bathroom water content at the event previously and I think that will be a really big draw for retailers and designers."
The Bathroom Zone, in partnership with the BMA, will feature panel discussions, keynote speakers, meetings, networking and one-to-one interviews. It is designed to provide bathroom installers with new product information, help develop knowledge and skills and also provide specification professionals with advice on funding, legislation and new technology.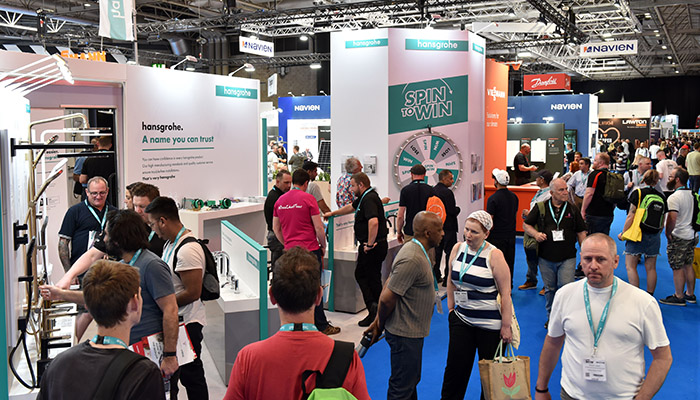 Other content theatres will see expert speakers discuss the issues around the decarbonisation of buildings. "One thing we're really seeing is an increasing focus on net zero, low carbon, efficiency and technology," says Costain. Keynote speakers currently confirmed include Ed Gillespie, who is a director of Greenpeace UK; former footballer and TV pundit Gary Neville, who champions energy-efficient buildings and highlights issues such as poor housing and fuel poverty; Lucy Siegle, a journalist and broadcaster who focuses on ecological issues; and the Rt Hon Esther McVey, who was Minister of State at the Ministry of Housing, Communities and Local Government from July 2019 to February 2020.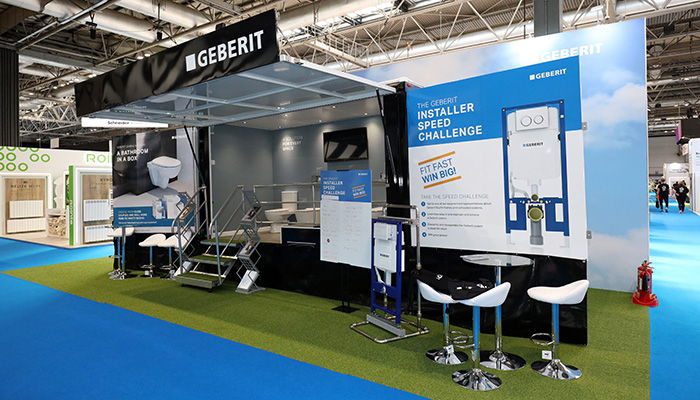 While the 2023 InstallerSHOW is just months away, Costain is already looking at the 2024 event. "We've got a direction of travel here, we've got momentum," he says. "We're confident in our proposition, in delivering the right sorts of visitors and delivering the right sort of content and therefore we should continue to see growth in our visitor numbers and in our representation from the bathroom industry.
"We want to continue to be a go-to event for the installer visitor base but to broaden out our numbers, our reach and our brand proposition to retailers, wholesalers and specifiers. And if we do that we've got what we think is the right mix."