Spring is the perfect season to declutter and re-organise the home, whether it's a mini makeover or maximising unused spaces. Designed for use throughout the entire home, Crown Imperial's furniture collection offers retailers an inspiring choice of style and storage options to kick-start that all important interior project.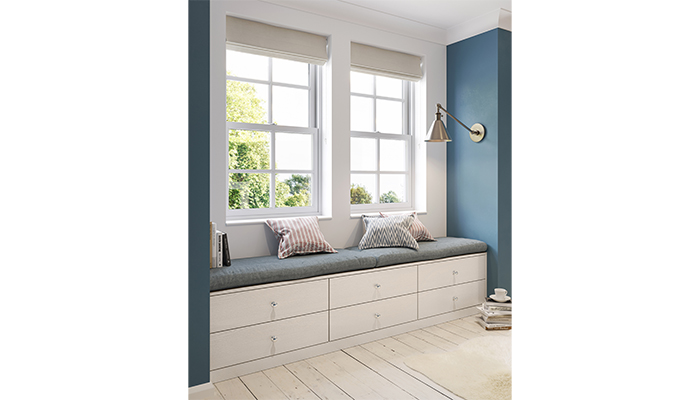 Perfect for a bedroom revamp, Crown bedroom furniture offers a flexible choice of unit configurations including a special panel service to assist installation in challenging areas. The timeless Midsomer collection is styled here to showcase a focal 6-drawer window seat with ample storage to organise every day bedroom essentials.
Form and function combined; the Crown kitchen collection features a versatile choice of innovative storage solutions.
Elevate your next kitchen design with Crown Frameworks, a sleek open storage system that maximises space under cabinetry and provides instant access to crockery and glassware. 'Stay lift' units offer complementary interior organisation with separate compartments for storing jars and containers.
Designed for all the family, Crown's stylish workspaces are ideally suited to help retailers create an organised work zone anywhere in the home.
The modern Furore Grey Aqua design features an ample desk zone, with office-like interior storage for a minimalistic clutter free look. Retailers have access to a host of furniture configurations and styles to personalise to individual customer needs.
www.crown-imperial.co.uk 01227 742424