Coming off the back of a highly successful 2022, Omega's director of retail sales, James Bishton, tells Tim Wallace how the launch will fill a gap in its offering and help dealers tackle the tough trading climate.
Q: Tell us about Novus
A: Novus will fill the gap in our current offer for handleless kitchens. It's a hugely exciting move for us and will be backed by all the existing service benefits across our wide price ladder. The move will allow us to surpass many of the benefits of sourcing a German handleless kitchen and be a viable option for both designers and the project delivery people within a kitchen specialist business. If the market doesn't pick up, we've now got ways to gain incremental sales and market share while continuing to develop our core brands. We'll also be appointing new partners for Novus over the coming months.
Q: You reported turnover of over £60m in 2022. Are you on target to better that this year?
A: The growth of the business last year was greater than 20%, exceeding price inflation growth. It was delivered by focusing on products, service and people. Any mature business of scale would be delighted to achieve growth again this year, but factors outside our control will impact performance. The second half of 2023 will shape whether any true growth will be realised but our new products give us a great opportunity. They'll assist us even if the annual market size declines.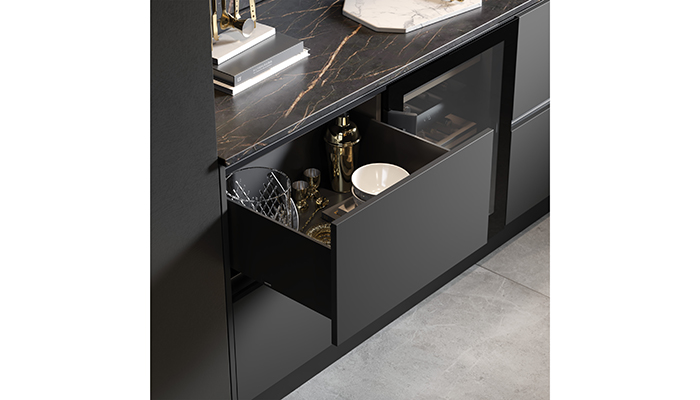 Q: Tell us more about how you've recently strengthened your offering and production capabilities?
A: We widened our product offer throughout 2021 and early 2022 and these new ranges have extended the breadth of our price range in both directions to enhance our offer beyond just a strong painted collection. We've invested in the factory and stock holding over the past two years, helping us to deliver kitchens fully complete with high quality. We've also recruited and developed our people of potential – from the sales and production process to the delivery drivers. The importance of capable people who care is a vital part of our success.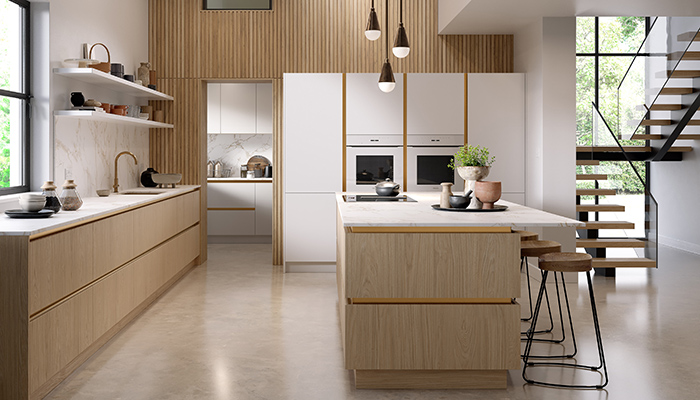 Q: How concerning are the challenging market conditions?
A: Those customers that paused projects will re-commence at some point. Our retailers were typically reporting fewer enquiries in the first two months of the year, but since March green shoots of better foot flow and new enquiries have been commonly reported. Whether that is seasonal uplift or a sign of long-term recovery is to be seen as quote cycles evolve.
Q: What's the best way for dealers to tackle the drop in orders?
A: Do your utmost to maximise every enquiry and be proactive in creating and nurturing them. If new leads are scarcer, then the ability to convert what you get is vital. If you treat every lead with due care and attention to build rapport and meet the demands of your prospective customers, you give yourself the best chance for success. Also prioritise and focus on the most suitable projects and remember that project delivery and customer satisfaction is key. If you have a supplier letting your service down, do something about it. And only invest with financially secure trading partners. Do your due diligence.
Q: How much growth are you looking for going forward?
A: We have the capacity to produce and deliver double the kitchens we currently make but we don't intend to simply fill that capacity overnight and buy business. There is still so much growth potential within our existing routes to market we're therefore aiming for long-term sustainable growth, and creating opportunities through repeat trading with capable partners. Our forward plan is to maintain our investment in our overall offer, centring around our people, service and products to best support our partners, so we get stronger together.
Q: What key benefits can you offer your dealer network?
A: Long-term price stability. We've just announced that our current pricing will remain until at least February 2024. It's also about ensuring the collateral we offer to partners appeals to their consumers. That content can be via the website functions, on social platforms and up-to-date room settings within our print or digital content to maximise appeal and, where we're able, drive traffic to our customer showrooms.
Q: What's your longer-term retail strategy?
A: We have over 475 trading outlets but have geographical gaps we are looking to plug with the right partners. It's about finding and working with the right partner that will utilise the offer best in the available area. But if that partner doesn't exist, we aren't looking to appoint or twist the arm of anybody.
Q: Is there a plan to streamline the network or grow it?
A: Both – we undertook a streamlining process back in early 2021 and ceased trading with customers who weren't using the brands to the full potential in certain locations and parted amicably. That exercise proved successful in enabling the sales team to spend more of their time servicing our existing customers and onboarding newly acquired customers in these locations. Over the past 18 months we have appointed a significant number of new trading partners wishing to work with us and we are starting to see the benefits of their quote cycles maturing into sales with us.