The right stone worksurface is a premium investment, elevating the kitchen space with a timeless sophistication and robust authority that will see it last a lifetime. The worktop is such an important element of any kitchen design. Visually, it is likely one of largest areas and getting the design right is critical if you want your overall scheme to be cohesive. Physically, the worktop is one of the hardest working areas in what is likely the busiest space in any home, so its vital that the material chosen can withstand the stresses and strains of a busy kitchen.
When consumers come to a kitchen designer, they are looking for someone to help them design their dream kitchen, and longevity is a huge part of that. No customer wants to spend tens of thousands on a new kitchen to find out two years later that the cabinets are falling apart, the worksurface looks worn or damaged from extensive use or that their design now looks old-fashioned. That's why choosing worktops with longevity, durability and timeless design at the heart of their creation is critical to producing a kitchen that your customer will love for years to come and be happy to tell anyone and everyone about.
Caesarstone surfaces have an authenticity and unique organic quality that truly sets them apart. Our research and design teams invest heavily in their craft, studying trends, working with trend-forecasters, and experimenting with finishes and colour tones to create collections that have a visual style and tactility that humans most respond to, alongside this, as the pioneers of the engineered stone industry we have over 35 years of experience crafting surfaces and all the testing and certification to reassure you and your customers of the durability, safety and sustainability of our surfaces. Our Lifetime Warranty offers further peace of mind.
All of the above is so important when it comes to designing a kitchen that your customer is going to love for years and be sure to tell all their friends and family about, so below, we've detailed five timeless surface designs that are sure to suit a variety of kitchen styles:
1. 5131 Calacatta Nuvo
A symphony of opulence, with soft cascading grey veins that flow across its creamy-white base. This elegant surface pairs wonderfully with colourful or dark cabinetry, helping to reflect light around the room.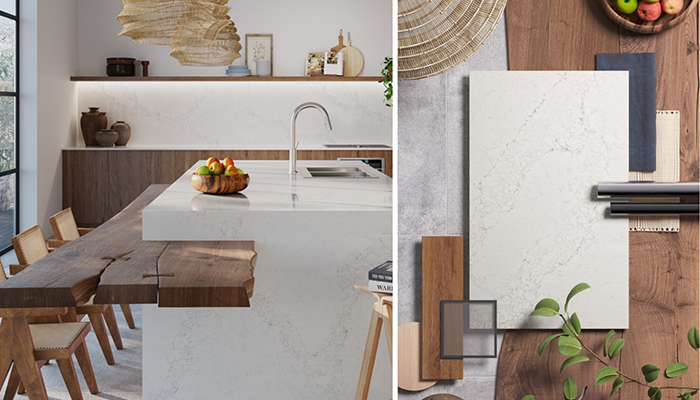 2. 5211 Noble Grey
A shimmering soft grey base, melded with darker shades that are accentuated by the creamy hues of white. For those wanting to avoid an all-white clinical look this surface is the perfect choice to add marble-like veining whilst still keeping the colour palette light.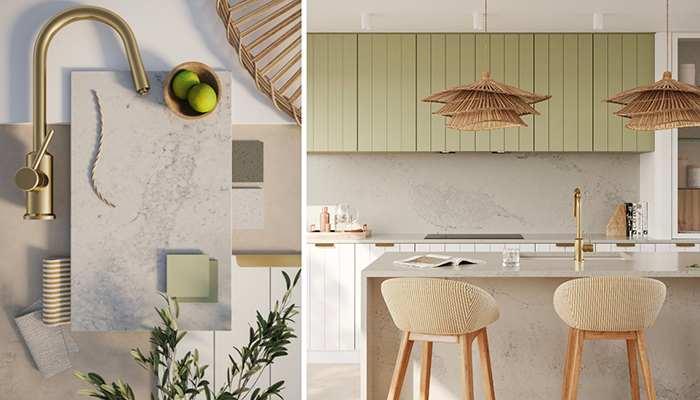 3. 4033 Rugged Concrete
Dramatic gradients of robust concrete greys, flushed with white-haze patinas and industrial-inspired imperfections that are accentuated by a deep textured finish. This surface is perfect for any designer that wishes to add an urban element to their kitchen design. It pairs well with sleek, modern cabinetry, wooden finishes or even more traditional styles.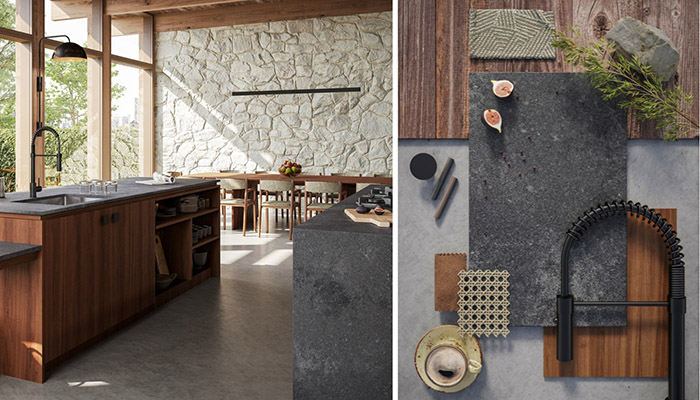 4. 5100 Vanilla Noir
A rich and luxurious ebony base, washed with expanding creamy vanilla veins and exuding a bold personality. This surface is the ideal choice for anyone wanting to embrace a dark, opulent look. Pair with dark cabinetry for a moody, atmospheric space, or with light cabinetry for a twist on the conventional.

5. 4141 Misty Carrera
Faint flecks of light and dark grey add depth and character to a soft, white-layered base with an elevated look. A great option for anyone who wants a surface, with interest and character, without strong or bold veining. Its white coloured base makes this surface incredibly versatile for any style of kitchen.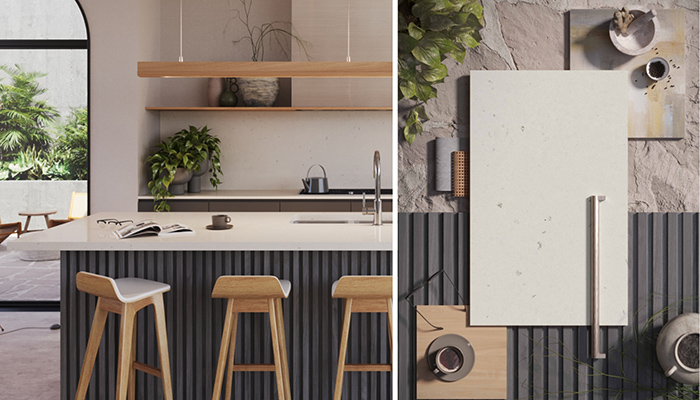 Visit caesarstone.co.uk to discover more timeless designs and order free samples.