Lecico Bathrooms MD Antony Thompson tells Amelia Thorpe how the company is growing into the merchant showroom sector with new ranges, and is committed to sustainable bathroom solutions.
Well known as it is in the commercial sector, bathroom manufacturer Lecico Bathrooms has its sights set on expansion into an additional arena, so says MD Antony Thompson. "The next step – and we have a good pipeline of product – is to move into the merchant showroom space," he says.
Lecico (pronounced 'less-ee-co') Bathrooms dates back to 1959 when its first manufacturing facility opened in Lebanon, taking its name from the Lebanese Ceramic Company. While its sanitaryware production shifted to Egypt in the 1970s, the firm is still partly owned by the Gargour family. Headquartered in Alexandria, Lecico Bathrooms employs more than 6,000 people, exports to over 50 countries and has the capacity to produce more than 6.2million pieces of sanitaryware per year. "In the UK, we have been present now for over 30 years and are the number two supplier by volume in the UK sanitaryware market," says Thompson.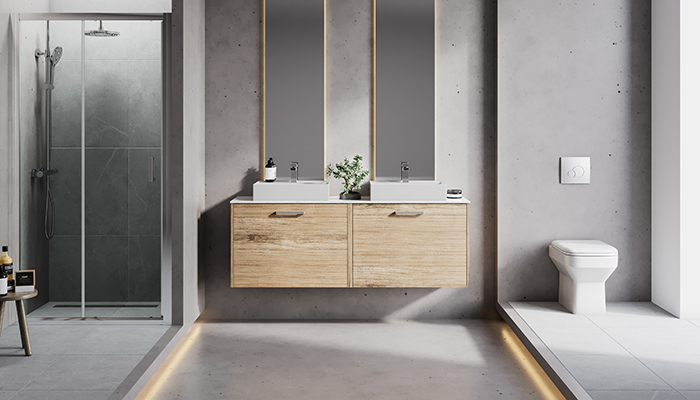 Supplying care homes, schools and offices with its Atlas brand, Lecico is well established in the national builders and plumbers merchant networks. Now it has relaunched its full bathroom range, Design Series, to target their showroom businesses, as well as housing developers. "We launched the Design Series a few years ago, then Covid came along," explains Thompson. "Now we are reviving it – and have developed new ranges of products and a new brochure emphasising our good value, contemporary, well-designed, consumer-facing products." The re-launched Design Series collection includes new Layla and Zara ranges, with more new products expected early next year.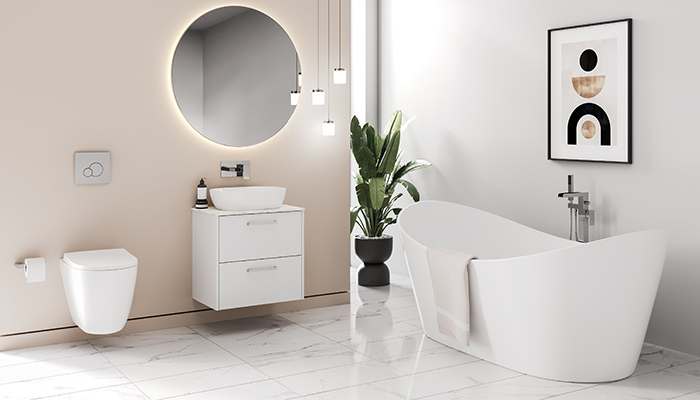 But do the merchant showrooms really need another supplier? "I've been in the job for five years and, during that time, we've been constantly challenged by our customers saying that they love our service, quality and value – and they want designs for their showrooms," says Thompson. "We've worked hard over the last couple of years to bring those to fruition."
"We have built a business on availability, flexibility and agility," he continues. Lecico Bathrooms has up to £2.5million worth of stock in its 70,000sq ft warehouse in Bedford, and, says Thompson, "in excess of 95% [of deliveries] are made on time and in full". There are now over 2,500 SKUs and more than 20 containers of stock arrive from Egypt every week.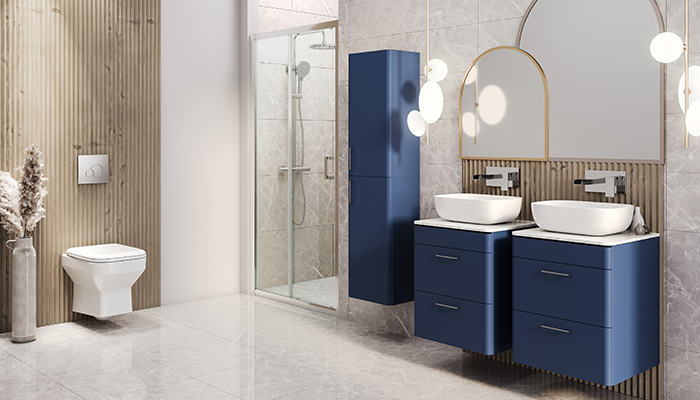 As part of a range of water saving solutions, Lecico Bathrooms has also recently unveiled its exclusive UK and Ireland distribution of Propelair, said to be the world's lowest water-flush WC. "A typical toilet would probably flush on anything between 6L and 9L," he says. "Propelair flushes on 1L to 1.5L." Lecico now offers a specific brochure of water-saving products, including its own WCs with low flushing capabilities.
And in June, it announced its exclusive distribution arrangement with Repeat Materials, with its first bathroom products announced this autumn. "It's a material that is made of up to 99.9% recycled plastic and which can be turned into a variety of bathroom products, including shower trays and wall panels," explains Thompson. The material can be recycled and reused when the product life ends.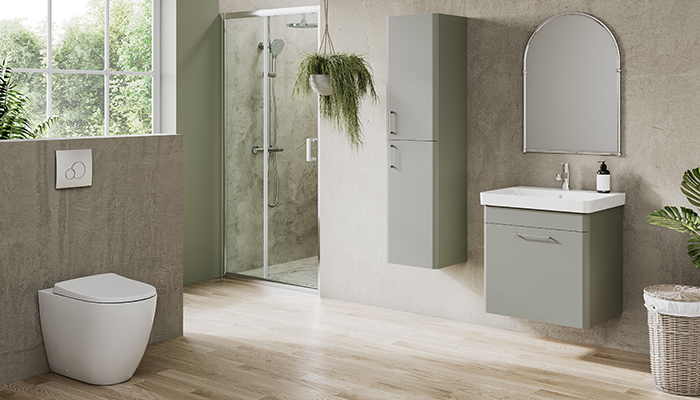 We can expect to see more products with sustainable features from Lecico Bathrooms in the future. "I'm also a director of the BMA [Bathroom Manufacturers Association] and see the role of Lecico Bathrooms in not just doing this for our own ends – ethically we see trying to do these things as part of our contribution to the market," he says.
As he turns his attention back to the new Design Series ranges and the opportunities in the merchant showroom sector, Thompson says: "We are looking to help our customers grow and, as a consequence, grow ourselves."