This project proved a pleasure to work on for Karla Patterson, designer for British Standard by Plain English – the clients arrived with a design in hand and a clear view of what they required. "As they had already given their brief much time and consideration before they approached us, my job was made very easy," she says. "When this happens on a project it's the role of the designer to give the client's design a fresh pair of eyes, making sure they have used the space to its best advantage."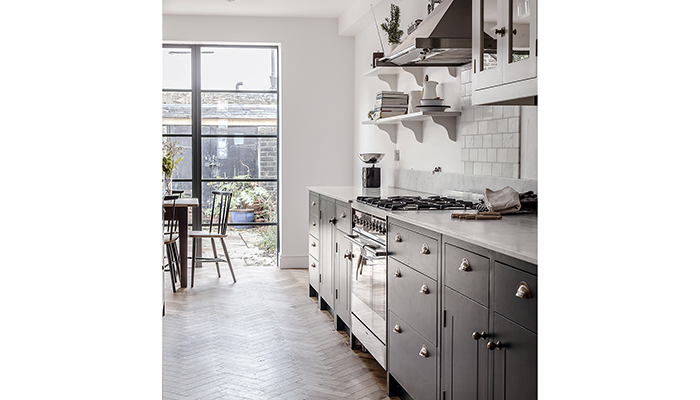 As the clients both enjoy cooking and have a busy family and social life, the priority was to create an open and sociable space that had good flow and was easy to move around. They settled on British Standard for the furniture as the brand gave them Plain English cabinetry, which they loved, but at a fraction of the cost. They wanted a classic style so chose British Standard's Stowupland door.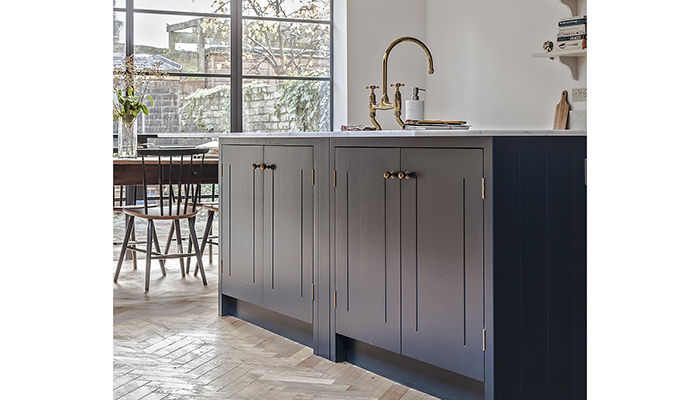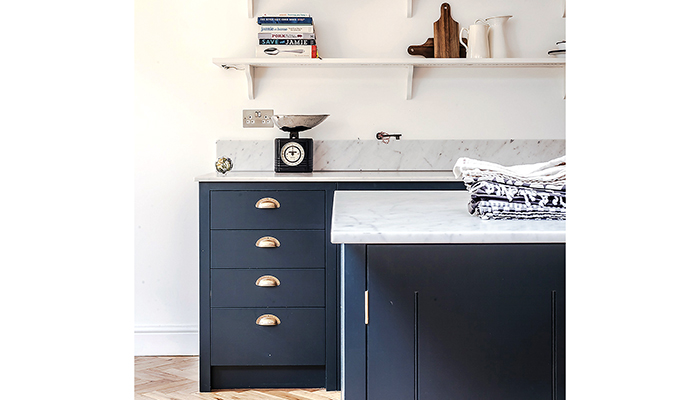 A challenge of the design was creating symmetry in the space without being too uniform, which was achieved by balancing cabinetry on one side of the Smeg range cooker with open shelving on the other.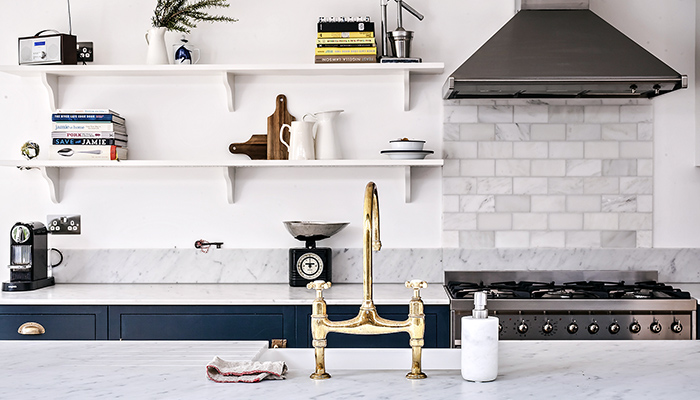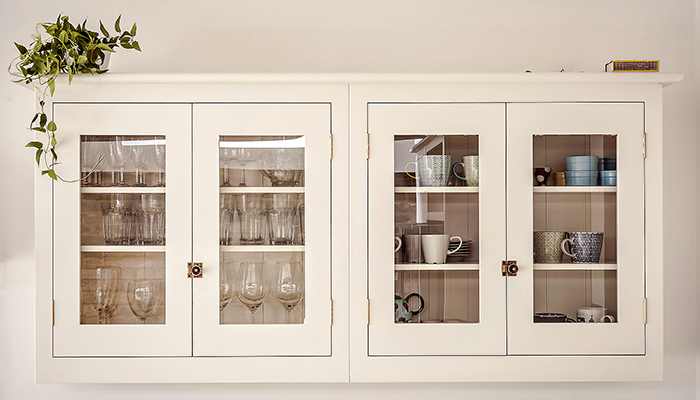 Another issue was the question of how to house the freestanding fridge, while still making it feel part of the kitchen even though it was on the other side of the room. This was achieved by creating a designated area for it within some built-in storage.
The client's favourite part of the finished design is the island, and how it has created a focal point for social gatherings but still allows them enough space for preparing food. The integrated cupboards also provide them with plenty of extra storage.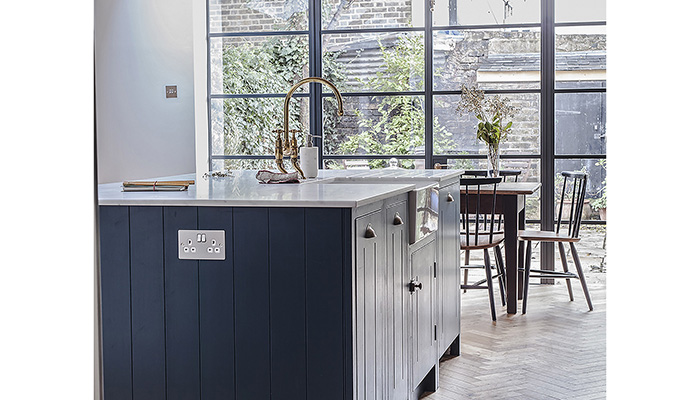 For Karla, one of the key elements of a client and designer relationship is to listen carefully to what they want. "My job on this project was to be the supporting role and to offer second opinions when needed," she says. "When a client comes to you with a detailed design as this one did, they will have spent a lot of time considering what they need, want and how they plan to use the space." The result is a harmonious environment that reflects that successful collaboration.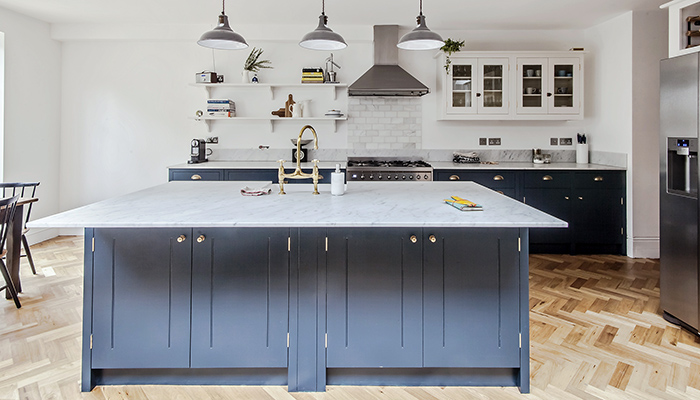 www.britishstandardcupboards.co.uk