Two new furniture ranges have been added to HiB Novum's repertoire, along with a number of additions to the company's illuminated mirror, brassware, countertop and basin ranges.
The new Blend range, pictured above, from HiB Novum features countertops and drawer units in finishes of Matt White, Greystone and Sherwood Oak, offering the opportunity to mix and match styles and arrangements. The range's contemporary characteristics and emphasis on practical storage and functionality make it a versatile choice for designers.
The Fabrica bathroom and cloakroom furniture range, pictured below, has been designed to satisfy the growing demand for colour and texture in contemporary bathroom design. Available in Dark Emerald, Midnight Blue and Carbon Grey, Fabrica combines the latest trends with a variety of interchangeable personal touches. Handles and brassware options are available, with finishes such as brushed brass, black and chrome.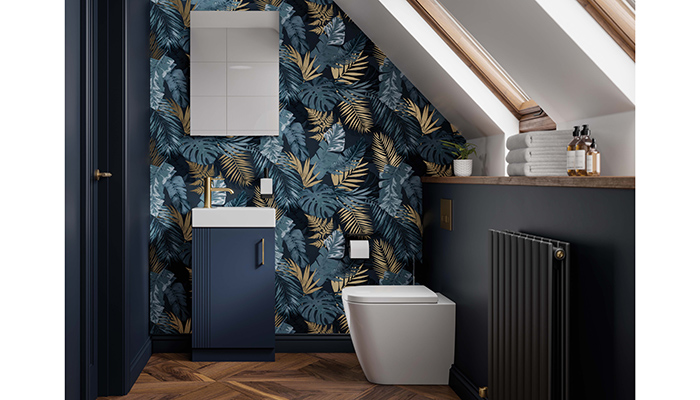 Also new for 2021 are compact grade countertops, new vessel basins and brushed brass, black and chrome brassware.
Ash Chilver, sales director at HiB said: "HiB Novum's new furniture ranges offer the new level of design and customisation that the bathroom market is looking for. The vast number of options offered by Fabrica and Blend allow customers to create unique looks that complement a range of bathrooms and it's the combination of choice, style and quality that really make the HiB Novum's new products stand out.
"The new furniture ranges along with the extensive list of new countertops, brassware options, basins and the launch of brushed brass illuminated mirrors, reinforces our reputation as a key bathroom brand that is focussed on innovation and product development."
HiB Novum's new and existing ranges are available to view online at www.hib.co.uk where you can also download the latest brochure.