Founded only seven years ago, Lusso Stone is fast becoming a market leader in the luxury bathroom sector. Amelia Thorpe talks to MD Mike Manders to find out how the company is going about it.
"Sales have grown by 400% over the last three years," says Lusso Stone MD Mike Manders. Annual turnover last year was £16.7million, and for the last three years, the company has featured in the Sunday Times Virgin Atlantic Fast Track 100 as one of the fastest-growing UK companies. "We are on track for £30million this year and want to be at £50million in the next three years," he adds.
It all started when property developer Wayne Spriggs was trying to find luxury products at competitive prices for the bathrooms in his projects. Frustrated by the lack of options, he went to trade shows, found a supplier and started producing his own stone resin freestanding baths, basins and vanity units under the Lusso (Italian for 'luxury') Stone brand. Designs have a Scandi-contemporary-minimalist feel, in both polished and matt finishes.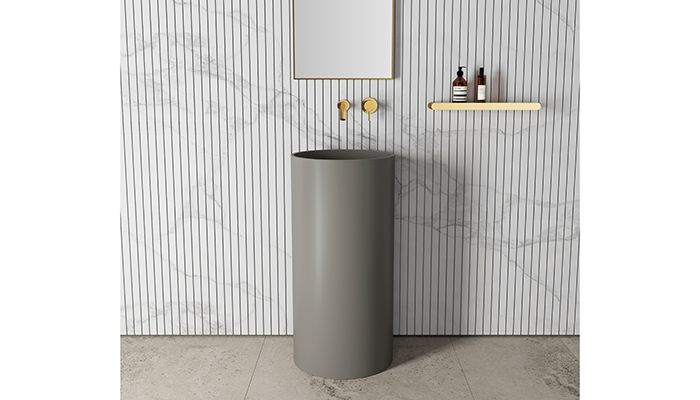 From 2019, the company has added WCs, taps, showers, mirrors and accessories, and CEO Wayne Spriggs continues to design many of the products himself. "When you come to us, you can completely fit out your bathroom," says Manders, who joined the company in January 2019. Retail prices for a stone resin freestanding bath, including VAT, start from £1,295. "People are quite shocked when they see our prices, because, compared to other suppliers, we are very competitive," he says.
The pace of growth may be unusual, but so is Lusso Stone's business model. "We are a hybrid," explains Manders. "We manufacture and we retail and you can only come to us to purchase our products – we don't use any third party showrooms or re-sellers." Lusso has just 15 staff and products can only be purchased via the company's website. And why? "We can achieve market control and we don't dilute any of our profits by wholesaling," he says. "We must get asked five times a day – by boutique bathroom stores to large ones – 'Can we stock your products?'" The answer, he says, is always 'no'.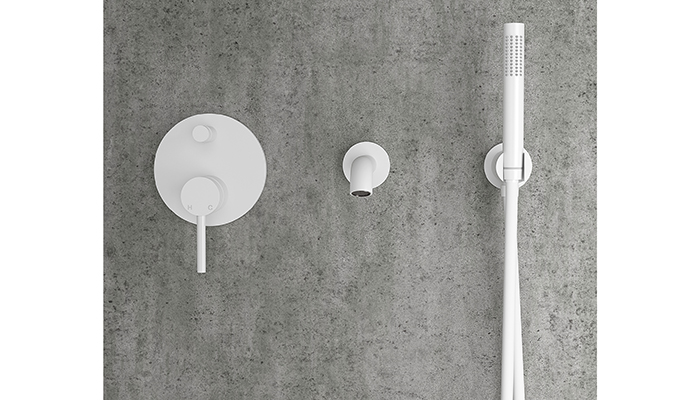 But don't customers want to touch and feel the products? Manders says that they send out samples of Lusso's Durastone stone resin material and customer service staff are skilled in advising clients. "We offer a 30-day returns policy, so customers can return a product if they don't like it – but we get hardly any back, because they've seen the imagery [on the website], they know the sizes and they've touched the stone."
The company will shortly be rolling out multi-fascias on its website platform so that, wherever a client may be in the world, it will pick up the local URL and translate language, currency and card payment options to suit. But the strategy is not entirely web-focussed. "One of our ambitions this year is to open a flagship showroom in London," he continues, driven not just by the prestige of a central London postcode, but also by the fact that 80% of Teesside-based Lusso Stone's sales are currently made to customers in the capital. Sales are currently split approximately 50% retail and 50% B2B hotel and residential development projects, including Claridge's and the new Zedwell hotel in the Trocadero, Piccadilly.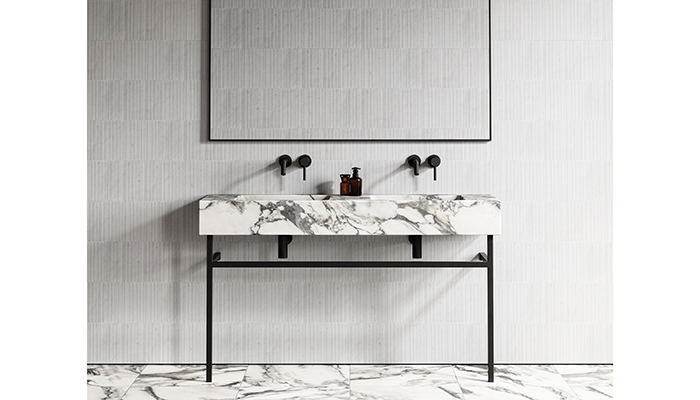 This month sees the launch of standalone site Lusso Pietra, offering a collection of natural marble baths, basins and vanities, while later in 2021 comes Lusso Deco, a collection focussed on "a very traditional, high-end Claridge's-type look".
Does he think that the future of bathrooms will be all online? "Not at all," says Manders. "People still like to go to bricks and mortar to choose their bathrooms. It's a huge market out there and we are simply another option. But an option that we want to be an unbelievable experience from start to finish."