Colour is back in vogue as consumers increasingly look to add personality and style to their bathroom designs.
The crowning of Brave Ground as Dulux's colour of the year for 2021 has confirmed that colour is firmly back in the interior spotlight, and in the bathroom, this warm brown shade is making its way onto a variety of products from tiles and baths to basins and accessories. "It's a shade that's well-suited to, and easy to work with in the bathroom having a wide range of complementary colours," comments Anthony Smith, MD at Waters Baths of Ashbourne.
Whether consumers and designers embrace Brave Ground in the bathroom remains to be seen. However, other nature-inspired colours that create a relaxing vibe, including earthy greens, pinks, browns and blues, are popular with homeowners keen to create bathroom designs with longevity in mind. Grey remains a firm favourite too, as evidenced by Utopia, which has just added three new greys, plus two more pinks and one more blue to its furniture ranges.
Deeper, jewel-inspired colours are also selling well notes Amy Bartlett, Kast Concrete Basins' product design and marketing manager, who says they "exude a sense of sophisticated luxury".
West One Bathrooms has recently added Antonio Lupi's Opale collection of jewel-like washbasins, made from innovative translucent material Cristalmood. Available in 10 different colours, the basin can be combined with Carrara Marble or Nero Marquina pedestal for added impact.
Mereway Bathrooms MD Michelle Nokes believes that going bright with colour can also be a visual help where space is at a premium. "Previously, the smallest room was the province of subtlety and discretion but now it zings with the vibrant colours that make even a modest bathroom seem spacious," she says.
Burlington Bathrooms has introduced its Bespoke by Burlington range in response to a strong trend for coloured ceramics, which like furniture and brassware, can be used to add splashes of colour.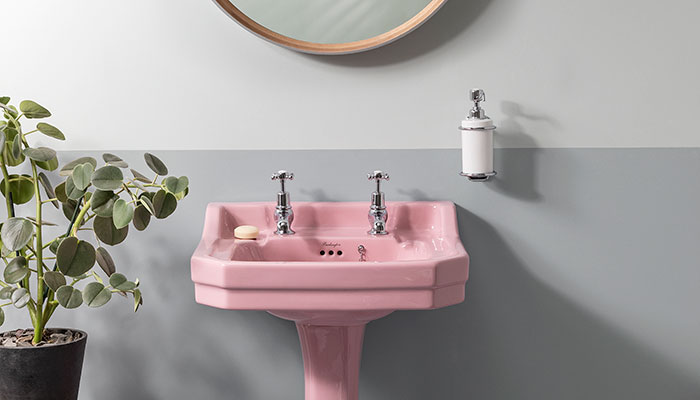 It's not just colour that's trending in the bathroom though, with pattern also making its mark, notes Steph Harris, Showerwall's product manager. Earlier this year, the wall panelling specialist launched five botanical themed designs incorporating flowers, birds and fruit, which Harris says are perfect for creating a feature wall. "Bringing colour in around the bath or in enclosures allows people to express their style with these bolder focal points without overpowering the space."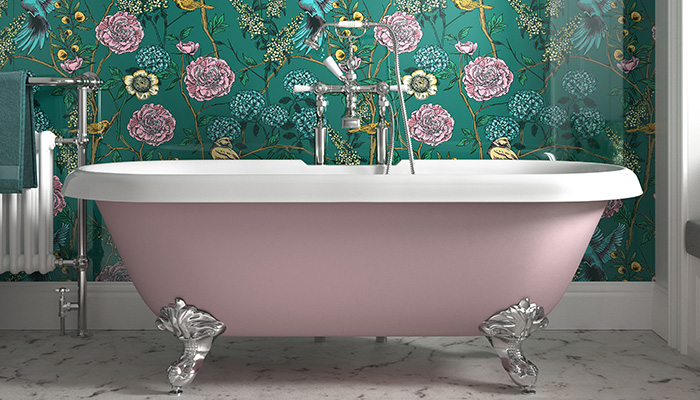 HiB's sales director Ash Chilver says the key is to mix colour, pattern and texture carefully. "Keep colours tonal. Using different textures, block colours and layering can be a fantastic method for creating depth and maintaining interest while interacting with a space, without causing sensory overload to the user."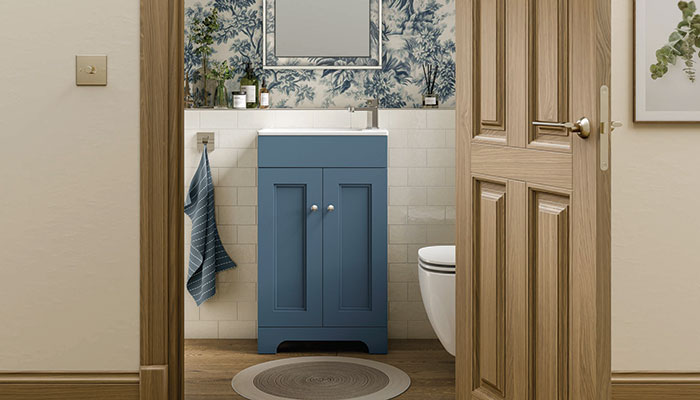 Ben Bryden, sales and marketing director for RAK Ceramics UK, agrees that colours don't have to be bright to work wonders. "Using black is a popular way of adding a sense of drama – it's a stylish and sophisticated colour palette that's very easy to match with other shades," he says.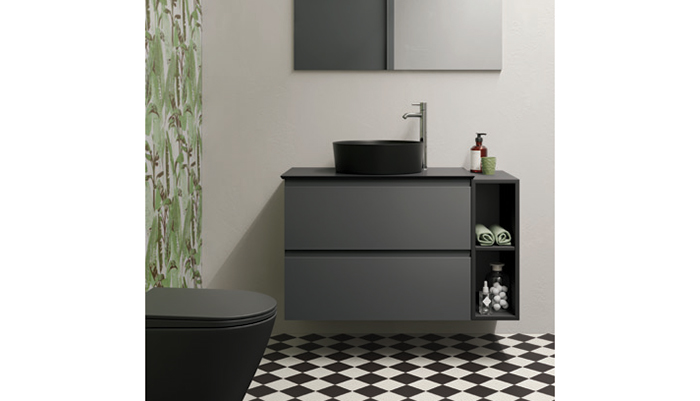 With more and more bathroom manufacturers focussing on colour it's easier than ever for designers to create bathrooms that reflect their clients' personalities and preferences. "Whether it's earthy neutrals, muted pastels or pop colours such as yellow, colour is staging a comeback in the bathroom," says C.P. Hart's merchandising director Rachel Martin. "And there is not a 'best' way to bring colour in – it's all down to personal preference."