It's been a long time coming as the pandemic put plans on hold, but, as regional marketing manager for Europe Margaret Talbot tells Amelia Thorpe, VitrA's stunning new Clerkenwell showroom is going to have been well worth the wait. Showroom photography by Gareth Gardner.
Opening the doors to a brand-new showroom in London's Clerkenwell is good news, says Margaret Talbot, VitrA Bathrooms regional marketing manager for Europe. "It is the first time we've ever had a VitrA showroom in London," she says. "It will enhance the experience for all our customers."
The 500sq m showroom is the result of "over a million pounds investment", says Talbot, and occupies ground and lower floor space in the Turnmill Building, a six-storey prominent corner office block designed by Piercy&Company. While Clerkenwell was chosen as the focus of London's A&D community, Talbot says that retailers, along with anyone who has an interest in bathrooms, are "always welcome" as the showroom enhances what VitrA's retailers already offer to customers. In a post-COVID world, Talbot says they hope to make it a sociable space, open without appointment.
"We have deliberately made the showroom so that it is much more than just product," explains Talbot. "For us, it is more about how we engage with architects and designers and how we elevate the brand." There is an area dedicated for talks and events in the heart of the showroom, with 'specification-driven' zone on the lower floor. "That is where you have the opportunity for comparison shopping, to see product, such as WCs, with different levels of features side by side," she says.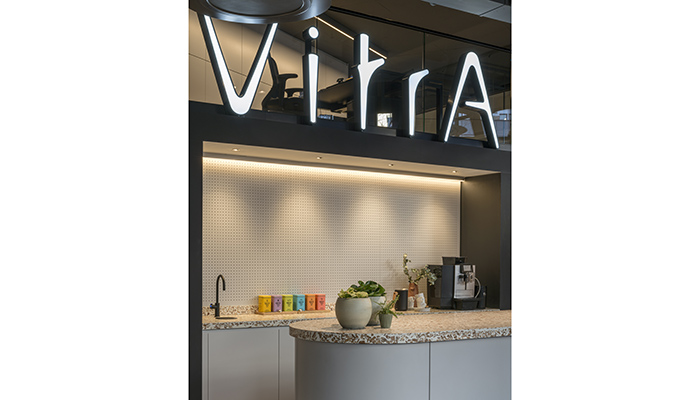 Does it worry Talbot that there are more than half a dozen other bathroom showrooms in the immediate area? "It's no different to having clothes retailers on the same high street," she says. "In some ways, it works to all our advantages, because we know that people are coming to do comparison shopping. I can control the level of service that I offer in my showroom and it's down to me to win the business."
Talbot joined Oxfordshire-based VitrA, part of one of Turkey's most prominent industrial groups Eczacibaşi, in 2016 as UK marketing manager, and was promoted to regional marketing manager encompassing France, Germany and Italy in January. She says that the new showroom is relevant beyond the UK, with sales managers from Europe already keen to bring their clients. "London is very important to the UK, but it is equally important as a global asset," she explains.
And what makes VitrA stand out from its competitors? "We can do it all," says Talbot. "We have sanitaryware, bathroom furniture, taps and accessories, bath tubs and shower solutions – and we manufacture them all." VitrA has 13 production facilities in Turkey, Germany, France and Russia. "We're able to control quality, manufacturing process, logistics and supply," she adds.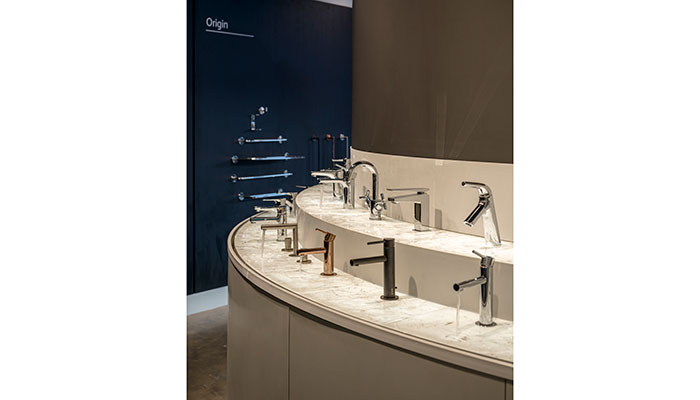 VitrA UK is a wholly-owned subsidiary of the group, and divides its retail offer into its mid-high Designer and mid Bathroom collections. "Whether its Arik Levy's Voyage or Terri Pecora's Plural, or the well-established designer that we are going to announce later this year, they definitely put us in the space for someone who wants something special, but we are also very strong on product for a hotel chain who wants great quality, contemporary design for multiple rooms," she says.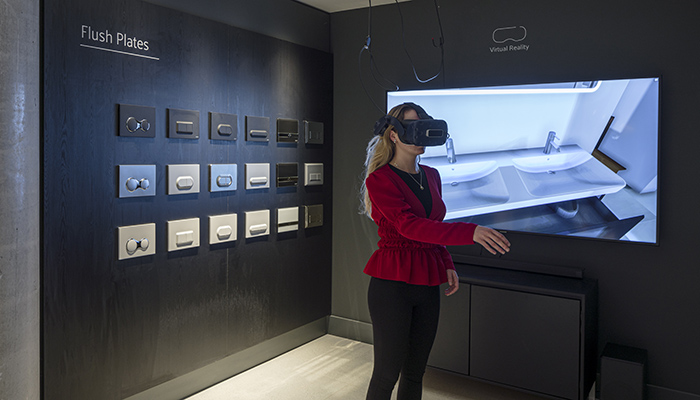 UK turnover in 2019 was £24million, with sales split approximately 50% through independent retailers, 50% contract. And in 2020? "The overall market was down because retailers obviously couldn't open," says Talbot. But supply, she adds, has not been a major issue, since VitrA does not import from countries badly hit by the pandemic, such as China. "As the majority of our manufacturing is done in Turkey, we control the logistics from when it leaves the factory to getting it to the customer," says Talbot. "Other than the problems that everyone experienced in the ports towards the end of last year, we have been able to control the supply of product really well."
The showroom opens in line with government guidelines on 12th April.