The soaring popularity of the Matt Black finish knows no bounds. Now any fixtures that used to be automatically finished in chrome are in the frame for this latest style upgrade – and the results can be stunning, as Emma Hedges discovers.
It seems that for years we were in the dark about this bathroom style revelation, but the truth is that there really doesn't seem to be any tap or fitting that doesn't look better in Matt Black. And having cottoned on to the impact that this subtle alteration can have, consumers just can't get enough of these products.
"We've really addressed the trend for black finishes in our 2021 collection, with many Satin and Matt Black products across the portfolio, including even on the small accessories that complete the look – such as black overflows, wastes and flush plates," says Jon Walker, marketing manager for Nuie Bathrooms. "Black finishes are increasingly replacing chrome in popularity as they really do make a statement visually and add a touch of effortless style to any bathroom space, be it classic or contemporary. Black touches, from taps to framed showering glass, and towel rails to vessel basins, can inject a sense of grandeur, drama and chic to a plain white bathroom scheme."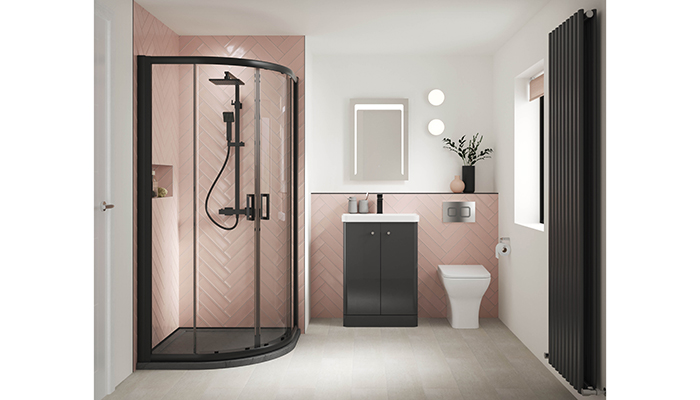 Hansgrohe has also expanded its portfolio in response to this trend, with the FinishPlus range including Matt Black for showerheads, basin and bath mixers, shower hoses and accessories, enabling homeowners to pull an entire scheme together with a co-ordinated look.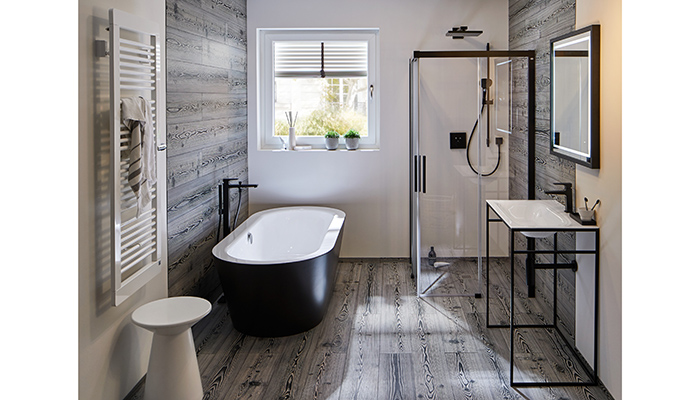 The IXMO shower range from Keuco has an elegant PVD brushed black chrome finish, that has been designed to co-ordinate with the brand's other single fitting elements.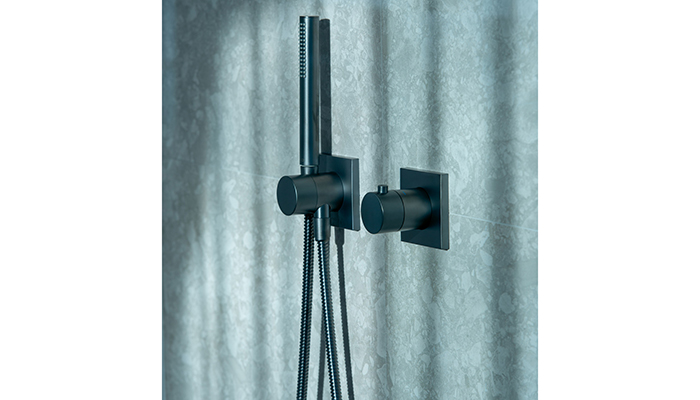 Added to that, Roman has just announced that all of its Innov8 products, including curved quadrants, hinged doors with in-line panel, bi-fold doors, pivot doors, sliding doors and bath screens, are now available in a Matt Black finish, which is sandblasted onto the aluminium for consistency and durability.
Crosswater's MPRO collection comes in a variety of colours including Matt Black, and the company has just launched a collection of corresponding towel warmers for customers who are after a cohesive look.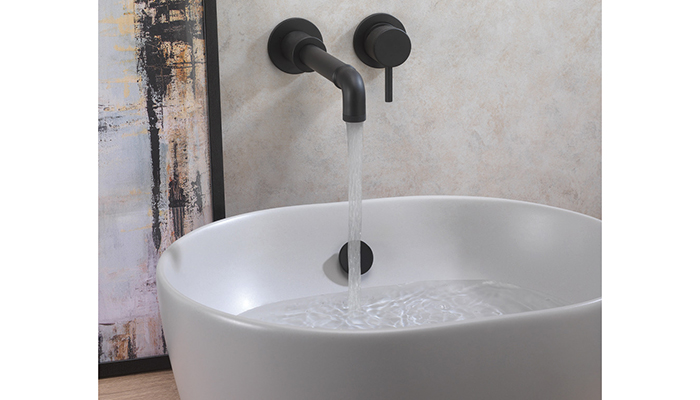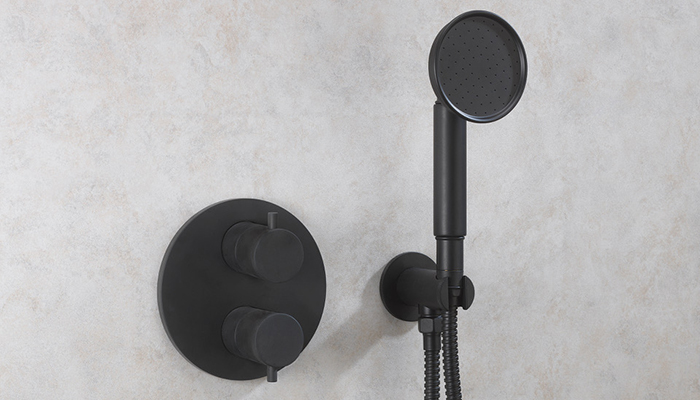 But it's not just shower controls and enclosure trims that are enjoying the Matt Black makeover. "We are pleased to be expanding our waste colour options," says JT sales and marketing director John Schofield. "Our statement black cover now provides even more of a luxury feel to achieve that sought-after premium bathroom design."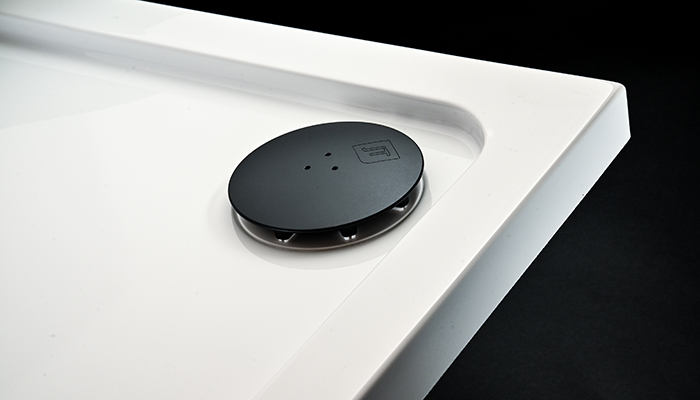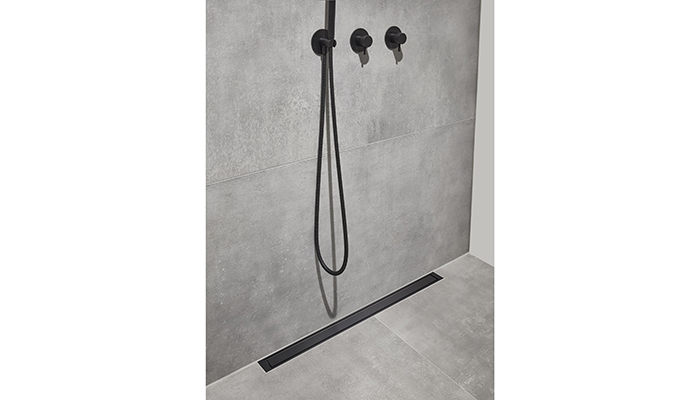 "For those customers who are more conservative or just want to introduce the colour, black finishing touches can be incorporated throughout to great effect. Think black flush plates, like the Geberit Sigma21 or Sigma50 in black glass with black button detailing, matt black taps or black accessories, bathmats, mirrors and plant pots to inject a little colour and added personality," says Mike Bennett, consumer marketing manager at Geberit. "Black is an incredibly versatile and effective colour way, so designers can adapt the way it is used to suit the customer and their style."