Against a global backdrop of immense challenges, the headwinds of COVID and Brexit failed to knock kitchen furniture manufacturer Pronorm off course. Richard Turner, national sales manager for UK & Ireland, tells Amelia Thorpe how the company managed to turn 2020 into a success story.
Good news for German kitchen manufacturer Pronorm: it is currently extending its factory by 3,000sq m. Says national sales manager for UK & Ireland, Richard Turner: "Due to the increase in sales volume and investment in new machinery, the enlarged factory will allow us to cope with the growing demands of the business."
With an annual turnover of around 85million Euros – up from 70million in five years – the company has been making kitchen furniture in Vlotho, Westphalia since 1947 and has been owned by Dutch kitchen specialist DMG Group since 2010. Pronorm now has approximately 100 dealers across the UK, managed by a UK team of four headed by Turner, 46, who took over as national sales manager on Jason Grinton's retirement in July last year. "Annual turnover in the UK is £8million at the moment," he says. "Our ambition is to get to £10million, by supporting our existing dealers and by increasing our dealer database to 125-130."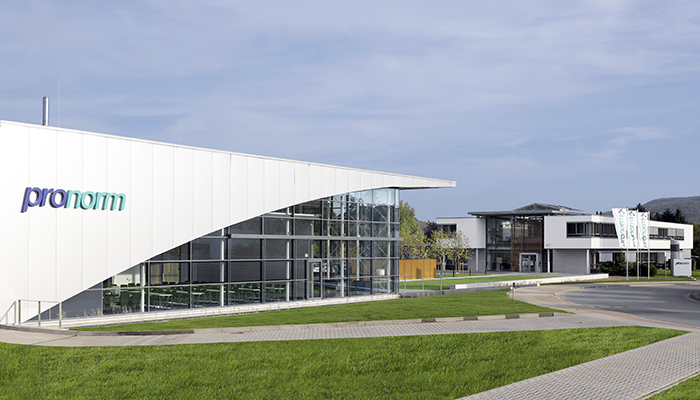 And why should retailers consider taking on Pronorm? "We give exclusive trading territories to our dealers," continues Turner who says that, outside London, the areas are typically within a 15-mile radius, but can be greater depending on the opportunity. He also stresses the continuous flow of new products, with new ranges launched at Hausmesse in September every year, including 2020. Most recent launches include new size cabinetry Proline128+, designed to offer 10% more internal storage with an increased carcase height, and new door finishes in Platinum Grey Ultra Matt, Ancient Oak Carmine Red wood veneer, Terrazzo Gold Brown in anti-fingerprint matt finish, and Grey-Green matt lacquer.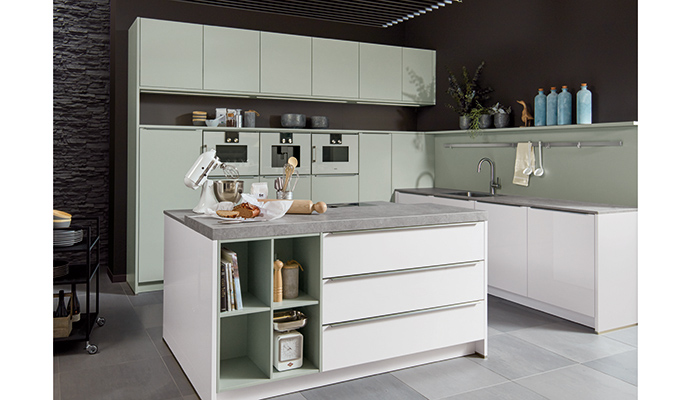 Turner says that the company was able to maintain manufacturing and supply from Germany throughout the pandemic. "During lockdown there was a big issue with material shortages and extended lead times, but fortunately we were able to build up stocks unlike some of our competitors, so were in a better position to supply the product within the expected timescales," he explains, attributing this to both the financial security of the company and astute management.
Despite the slowdown in sales caused by the first UK lockdown, he says that sales have since held up well, and he and his team have continued training dealers on new product launches, making use of Zoom and Skype. "We had record months of orders coming in and finished the last quarter [of 2020] in a very strong position," he says. "Then everyone was expecting an issue with delays of product coming into the UK because of Brexit, but actually it was all rather smooth, because we had all our paperwork in line." And, despite the most recent lockdown, he says that sales have continued apace. "This time, showrooms aren't open, but dealers are more prepared and able to work smarter, and they are reporting lots of orders."
"Turnover this year will match last year and if we can fit another 10% to 15% on there, that will make us happy," he continues. "Of course, no-one knows what impact COVID may continue to have, but as I sit here, we've got a very good order book from our dealers and there's no reason why that won't carry on."