As Crown Imperial celebrates 75 years in business, MD Barry Head tells Amelia Thorpe how, in his view, success comes from making long-term – not short-term – decisions.
"We keep our heads down and we focus on trying to do what's best for our business and for our customers," says Barry Head, MD of Crown Imperial, when asked how he plans to mark the 75th anniversary of the company founded by his grandfather in 1946. Flashy celebrations are clearly not his way. But he does concede that the year is pretty special and a new video describes the journey. "To end up moving from a small business manufacturing wooden toys, to where we are today at the pinnacle of British manufacturing, celebrating 75 years in business, with continuous trading throughout – it's an amazing achievement," he says.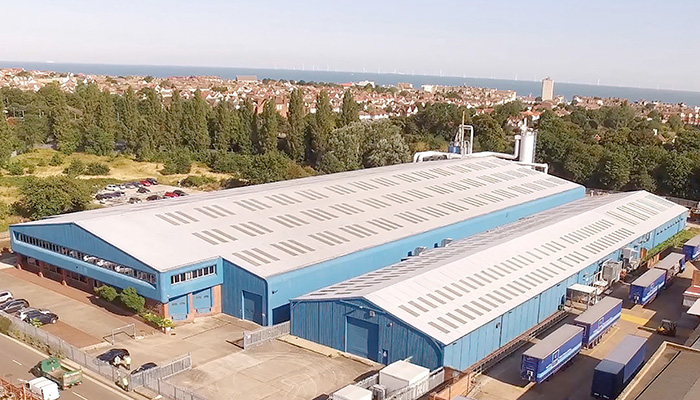 Today Crown Imperial is one of Britain's largest manufacturers supplying independent kitchen retailers in this country. Turnover for the family-owned Crown Group, which includes Waterline, the UK's largest distributor of kitchen furniture, appliances, sinks, taps and ancillary products, now exceeds £50million. "Yes, sales are growing," says Head, 52, who took over as MD from his father Michael Head in 2015. "Over the past 12 months, we've had a period of 3 or 4 months with very significant disruption, but since we re-opened after the first lockdown, we've gone from strength to strength." And this year? "I would hope we can achieve double-digit growth," he explains. "The demand is out there in the marketplace and I sense a growing optimism right the way across the country."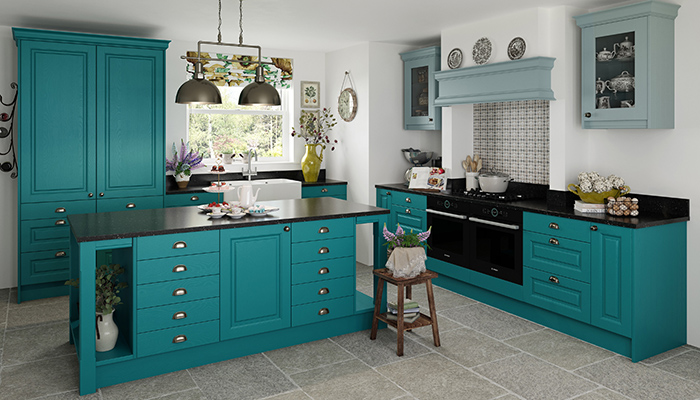 Crown Imperial sells its furniture through some 250+ retailers and is, says Head, "constantly looking for more" with whom they can "build long-term business relationships". Over the last 3 years, the company has invested over £5million in a new finishing line and replacement of its entire set of edge banding machines. "As a business and as a family, we set out to invest whatever we can back into our business – not for the short term, but with a much longer-term view to keep ourselves right up there at the forefront," he explains.
Crown has more than 200 ranges across kitchens and bedrooms, including home office and living space solutions, ranging from the affordable Locano to top-end Cotswood framed timber door. "We've always tried to position ourselves not in the bottom sector of the market, nor in the top 10% to 15%, but absolutely everywhere else," he says.
This year, Crown Imperial has launched four new Painted Fusions colours, inspired by nature, and there is also a marketing focus on home offices. "Over the last 12 months, huge numbers of people have been spending lots more of their working lives at home – we've had our Bedrooms with Lifespace storage solutions offering available for a number of years now and it becomes ever more relevant." The collections are on show at its 15,000sq ft Daventry showroom, which can now be seen via a new 360° virtual tour.
And what does Head feel about competitors snapping at his heels? "Competition is good for the marketplace and for consumers and it keeps us on our toes – it encourages all of us to drive our businesses forward," he says. "There's no option of standing still."