Quartz is a popular material choice for kitchen and bathroom surfaces and with very good reason. Highly durable, hardwearing, hygienic and easy to care for, CRL Quartz from CRL Stone has all the practical qualities that are so important for these spaces. Flexibility of design is also paramount, with CRL Quartz being available in a wide range of styles to suit virtually any application.
One of the latest styles to be added to the range is Venetian Arte. With a timeless appeal, this CRL Quartz surface will combine effortlessly with any colour scheme, from dark to light and in any style of room be it traditional or very modern.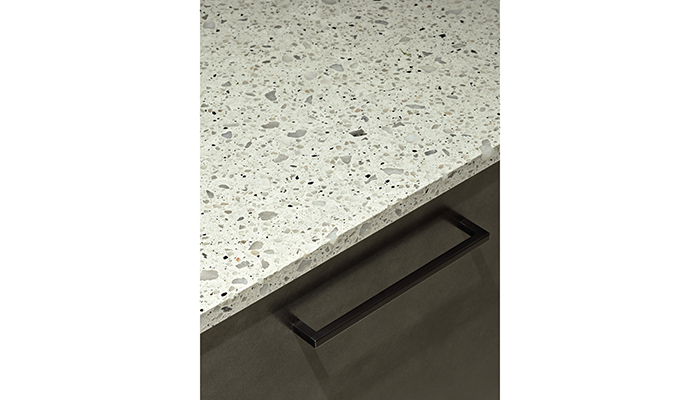 Venetian Arte has all the beauty of natural marble, combined with the functionality of quartz to offer the best of both worlds to designers and end users alike. As an engineered surface CRL Quartz is made to meet the demands of modern-day living and is scratch, stain and heat resistant with no requirement for sealing.
The visual appeal of Venetian Arte is undeniable, whether it is used to top a kitchen island, as a striking splashback or a centrepiece bathroom countertop. The soft grey tones of the surface, complete with fleck to make each surface unique, provides the perfect partner to on-trend colour schemes in the kitchen, such as navy, green, grey and white tones. It also combines brilliantly with other materials such as glass, wood and metal, for an eclectic look that is as bold or as restrained as the consumer would like it to be.
For more details call CRL Stone on 01706 863 600, or visit www.crlstone.co.uk.