Paradise location Jupiter Island is situated between the Atlantic Ocean and Florida's Intracoastal Waterway, and it's here that golfing legend Greg Norman has his 8-acre private estate. But the key question is: What do his bathrooms look like?
When designer Kirsten Norman, wife of veteran professional golfer Greg, set about creating the bathrooms for the couple's luxury home, she wanted to take inspiration from their travels around the world, but also to evoke a quintessentially English feel. Opting for products from British manufacturer Drummonds throughout the bathrooms in the house, she decided to evoke the aesthetic of luxury yacht interiors combined with that of tropical boutique hotels.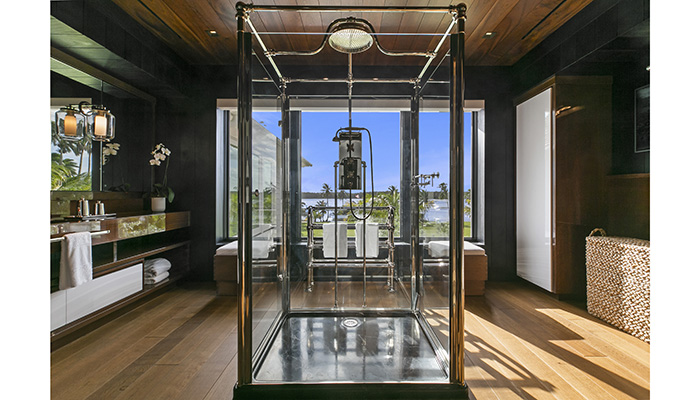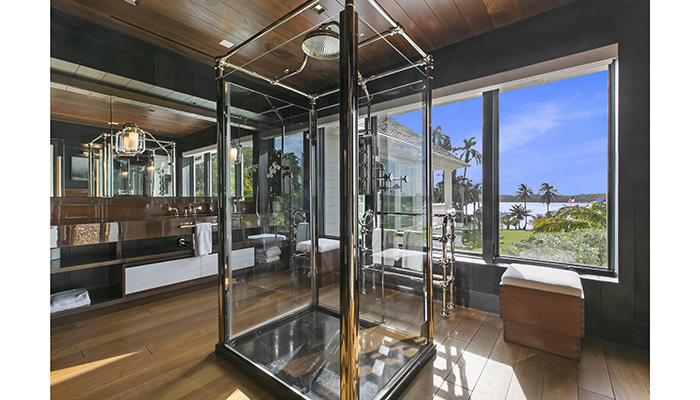 For Greg's bathroom, the couple wanted to create a masculine feel with a central statement piece, so they chose Drummonds' freestanding Mersey shower, which dominates the layout and benefits from spectacular views of the sea and the grounds of the house. This was enhanced with the interior's rich, dark wood, and supplemented by the Drummonds freestanding towel rail, and its Leawood lever 3-hole basin mixer.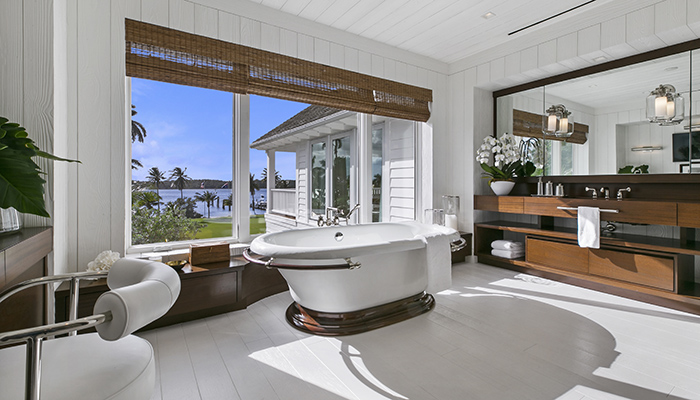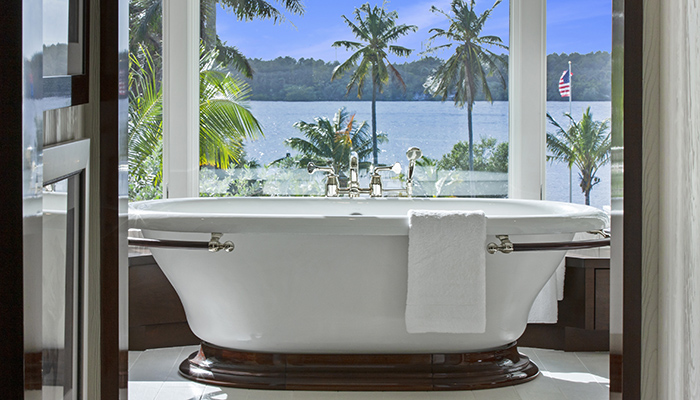 Kirsten's bathroom also enjoys stunning views, but by contrast it has a lighter, more airy feel. A white freestanding tub forms the focal point of the space, and polished nickel fittings from Drummonds add accent pieces.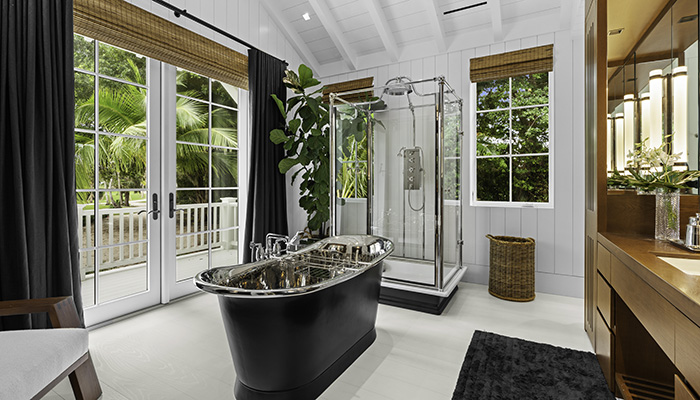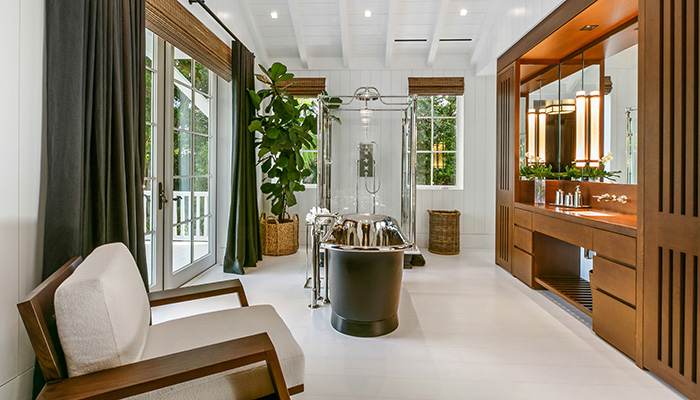 For one of the guest bathrooms, Kirsten decided on a freestanding Drummonds Tyne Copper bath tub with a nickel interior and painted black exterior for a touch of drama. Added to that, the bathroom also has a classic Thurso freestanding shower, offering visitors to the home the best of both worlds.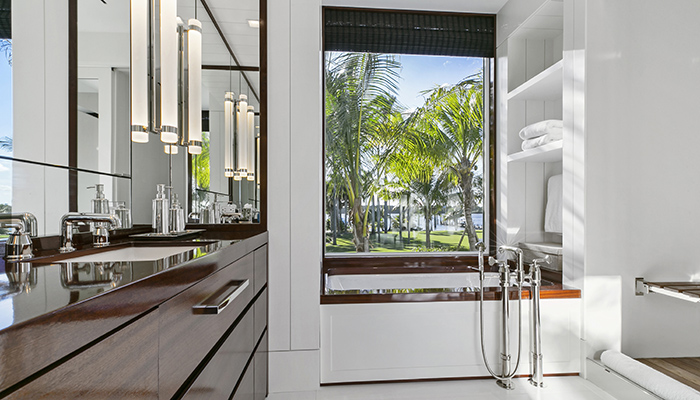 In this bathroom, a Drummonds Leawood floorstanding bath and shower mixer is located next to a built-in tub, while Leawood lever 3-hole mixers adorn the basins, and expansive windows let in plenty of natural light.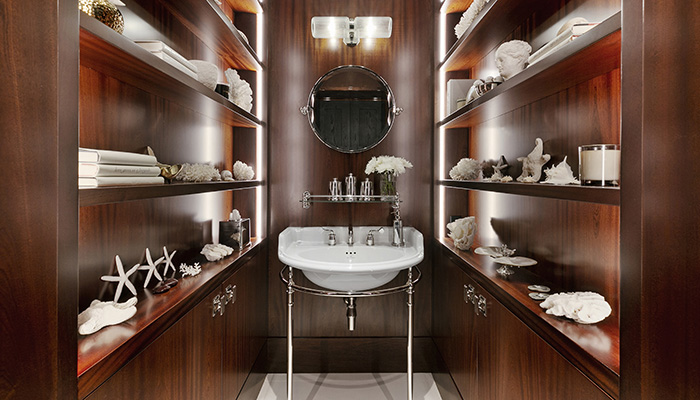 Kirsten decorated the cloakroom with sea shells and starfish to evoke a maritime feel. A Drummonds Kinloch China vanity basin sits on an elegant washstand, with a Leawood lever 3-hole deck-mounted basin mixer. Above a single glass shelf, a Round Tilt Mirror, reminiscent of a porthole, picks up Kirsten's theme of a yacht interior, and above that is a Drummonds Double Derwent light.
Says Kirsten: "I wanted something that you don't see too often and Drummonds have a design aesthetic that is very distinctive and unique. I was extremely impressed with the quality and service provided," she added.