Charged with revalidating the kitchen design degree, established six years ago at Buckinghamshire New University, course leader Jayne Hall Cunnick finds herself in need of support from the kitchen industry. Here she tells Amelia Thorpe why the time has come for retailers and manufacturers to get involved.
"This is the only higher education kitchen design course in the country and possibly the world," says Bucks New University course leader Jayne Hall Cunnick. "We need to get the word out there and make prospective students aware of the possibilities – it is the students coupled with industry expertise that make the course so special."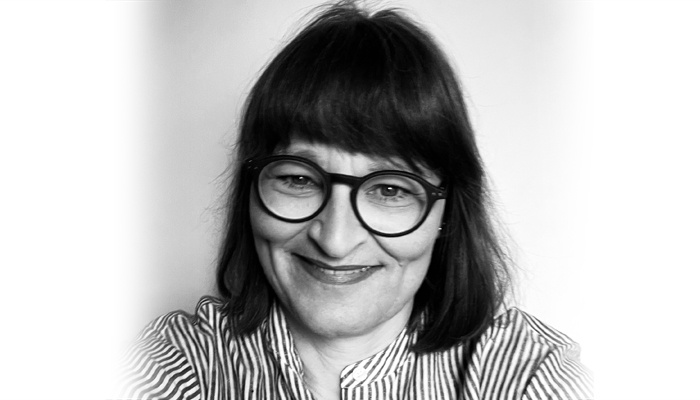 Since the original founders of the course, respected industry figures designer and author Johnny Grey and Roundhouse MD Craig Matson, are no longer involved, Hall Cunnick has thrown herself into the task of championing the cause, since taking over as course leader in the summer of 2020. A senior fellow of the Higher Education Academy and doctoral candidate alongside her teaching, specialising in critical kitchen design, she has re-written the course, updated its modules and added new elements, as part of the revalidation process standard in higher education. "We are working hard to elevate our students' design skills, creativity and innovation to make them incredibly valuable to the future of the kitchen industry," she explains.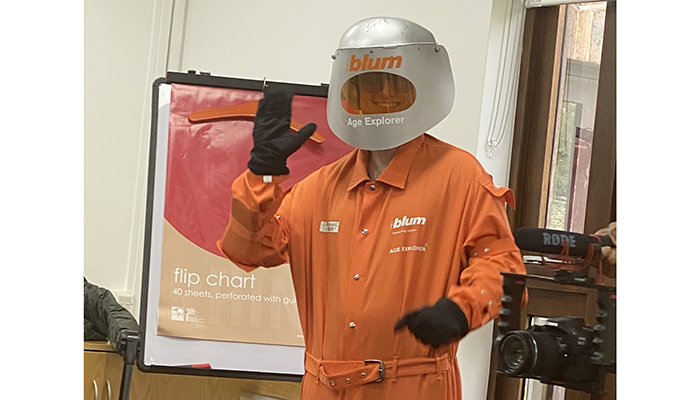 This year, for the very first time, it will be possible for students, after completing their three-year part-time Foundation Degree Arts (FDA) in Kitchen Design, to study for a further year to obtain a BA (Hons) Kitchen Design degree, subject to validation approval from the University, due at the end of July. "This is a brand-new chapter in the development of kitchen design education," she says, "and I've already had a very positive response from alumni of the FDA."
In addition to academic staff, who include Sarah Bax, who is also the course leader for the MA in Interior Design for Health & Wellbeing, and Alison Messenger, a consultant in ergonomics and spatial sciences, Hall Cunnick works with industry professionals as visiting tutors to maintain the relevance and currency of the course content. She wants more companies to consider lending expertise as well as sponsoring students. Current supporters include Emma Banks of Symphony Group, Graham Jones of Sigma 3 Kitchens/Masterclass, Blum, BSH Group, Hayley Robson of Day True and Rob Mascari of Mascari Kitchens.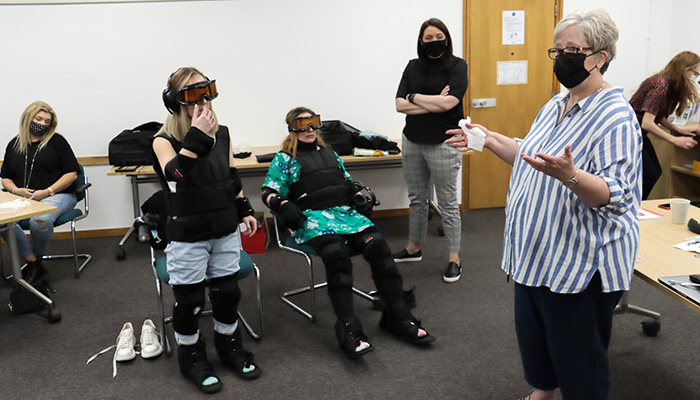 The Kitchen, Bathroom, Bedroom Specialist Association (KBSA), the trade association specific to the independent KBB sector, has recently become involved in the planning of the new courses and in offering some bursaries and financial support for students. Additionally, CEO Uwe Hanneck and account manager Allister Reed gave an inspirational talk about the future of the kitchen design industry, post COVID, to students at the residential weekend in May.
The FDA Kitchen Design part-time course involves remote learning and residential weekends, so that students can work while studying, and costs £5,600 per year. The BA (Hons) course takes a similar format and costs £7,400. "Education does cost money," says Hall Cunnick, matter-of-factly, "but I do believe that there is a real opportunity for companies to invest in their staff and help them upskill, and to take on trainees and sponsor them as they learn."
"The course will elevate students' thinking and the way that they can solve problems, as well as giving them a lot more credibility, confidence and expertise when they are talking to clients," she says. "Students tell me that their clients are much more likely to sign on the dotted line."
There are still places available for September 2021; contact jayne.hallcunnick@bucks.ac.uk to find out more.
There will be a live online Q&A session for the Kitchen Design courses at 2pm on Saturday 17th July, run by Jayne Hall Cunnick. Please join by following this link: https://eu.bbcollab.com/guest/ce89f8a078fe4ebdbce06f750c60d9cc