New brassware, new brand, new showroom – there's a lot going on at Davroc at the moment. MD Chris Dodds tells Amelia Thorpe about the launch and major investment in Coalbrook.
"We felt that there was a gap in the market for a design-led product at a price point aimed at the middle market," says Chris Dodds, MD of leading bathroom distributor Davroc, of his new Coalbrook brassware brand. "One of the big gripes of our customers was that, as finishes have been becoming bigger in brassware, getting hold of them was a challenge or they could buy a tap in a particular finish but be unable to buy the accessory to match. Our proposition from the start was that we would have every product available and every finish in stock."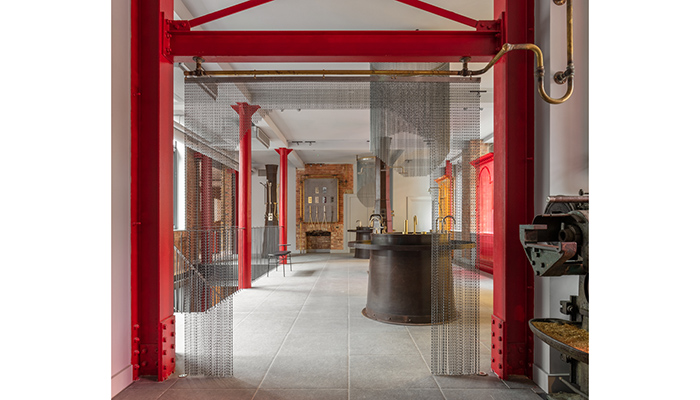 Coalbrook was launched in January with two complete ranges, seamless Domo and Domo with an urban edge, with two more ranges coming in January 2022. Products include a selection of deck- and wall-mounted basin mixers, deck and freestanding bath fillers, showers and a matching accessories range, all available in four finishes: Brushed Brass, Brushed Nickel, Gunmetal and Chrome. And why is it called Coalbrook? "We wanted a name that felt solid and reliable, so we chose to name it after Coalbrookdale, the site of the world's first iron bridge," says Dodds, 35.
Products are made in the Far East and designed to be competitively priced, rather than entry level. "We've got the experience and the back-up and the service levels from Davroc to be able to offer something quite special," notes Dodds of the company, which has been running for just over 40 years, has a current annual turnover of just over £25million, and remains family owned by Giuseppe and Pietro Corbisiero, with about 90% of its sales currently achieved through retail showrooms. "We have 14 brands that we partner with and what we've always tried to do is make sure that we've got the best, in our opinion, in each category," he adds. "The same applies to Coalbrook – we don't want to be the biggest, but we do want it to be seen as one of the best options in the contemporary brassware market."
This month sees the opening of its showroom – in London's A+D district of Clerkenwell as part of a strategy to also grow sales to the specification sector. Called The Market Building and designed by interior architects Holloway Li, it features displays by Coalbrook and also by the two other Davroc-owned brands, Bard & Brazier towel rails and Bard & Blackwood bathroom furniture. It also includes products from 'like-minded collaborators' including soft seating by Danish supplier Menu, lighting by Phos and a staircase by The Stonemasonry Company. "It's a chance for us to share contacts and have more linked events," explains Dodds.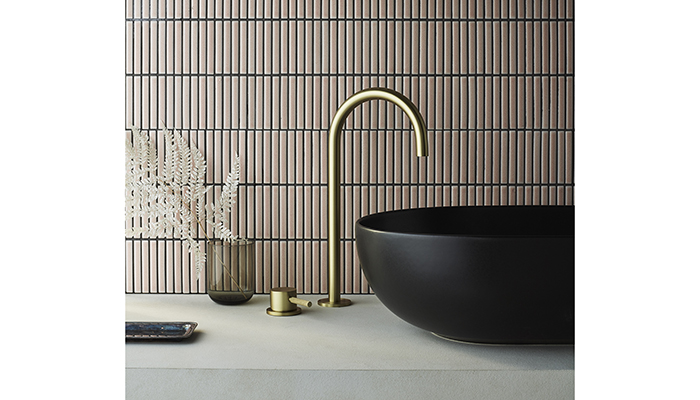 "We've got just over £12million worth of stock at retail value in our warehouse in Hertfordshire," he says. "We have invested heavily because the growth has already far outweighed our expectations and we need to back that. We don't want to be in a position where we've said everything's available and in stock – and then it's not."