KBB Birmingham has announced this year's shortlist for the 2022 Innovation Awards, ahead of the event which is set to run from 6th to 8th March at the NEC. The awards are sponsored by Blum and designed to honour the best ideas in the KBB industry, recognising the most creative, sustainable and ground-breaking solutions.
The shortlisted entries will be displayed in a specially designed space (K74) on the show floor at the NEC, for the duration of the show and winners will be announced on the 8th of March 2022. As well as the judges' winner, there will also be a special prize for sustainability. In addition, returning this year will be the popular People's Choice winner, which is chosen by visitors to the show.
The shortlisted entries are:
• Bora, X BO Steam Oven
The BORA X BO can be used for roasting, baking, steaming and more, it even cleans itself spotlessly after use.

• Keuco, Shower Light
The Shower Light integrates a light and shower head to combine light and water, enhancing the showering experience.

• Novy, Easy Pro Hob
The Easy Pro Hob is an induction hob featuring an extractor that automatically regulates extraction once cooking begins.

• Roca, In-Wash® In-Tank® smart WC
In-Wash® In-Tank® combines maximum intimate hygiene and freedom of installation. It is the only shower toilet on the market that has an integrated cistern offering streamlined installation and easy maintenance.

• Ca' Pietra, Mermaid's Garden Tiles
Submerge into the great underwater world with Ca' Pietra's stunning collection of Mermaid's Garden tiles.

• Røroshetta, Sense Cooker Hood
The Sense Cooker Hood range has integrated, silent, smart technology features that focus on indoor air quality and fire safety.

• Liebherr, Peak BioFresh Refrigerator
Liebherr's Peak BioFresh Refrigerator helps to keep fruit and vegetables crisp and fresh, whilst being energy efficient.

• Perrin & Rowe, Armstrong Mini Tap
The Perrin & Rowe Armstrong Mini Tap offers instant steaming hot water and filtered water for drinking.

• LoftRobe Storage Solutions
LoftRobe's Storage Solutions are raised and lowered by remote control to make the most of your small and unused space.

• Furnipart, Ocean IX handles
Furnipart's Ocean IX Handles are made of recycled materials from the maritime industry such as fishing nets, ropes and trawls.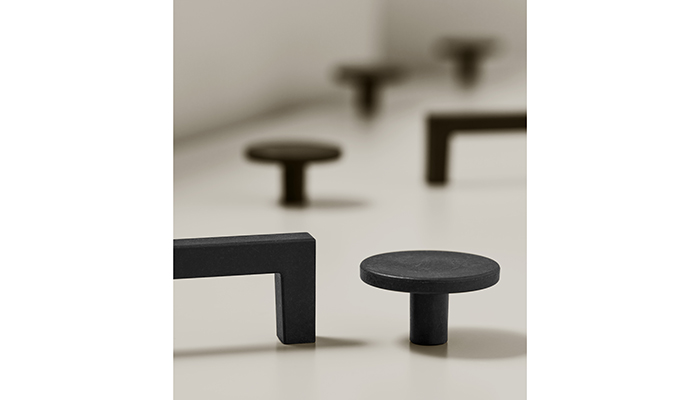 Andy Bishop, creative director, KBB Birmingham, commented: "The standard of entries this year was incredibly high. The judges were so impressed by the quality and design of the products, which all demonstrate the truly exciting innovators in the KBB industry who are bringing something new, unique and forward-thinking to the market."