While Shaker furniture was originally designed by the Shaker religious colonies founded in America in the last quarter of the 18th century, it is an enduringly popular style. Characterised by simplicity and functionality, it has proved to be a versatile aesthetic that can be adapted and updated according to requirements, and is, in fact, the kitchen designer's dream.
"'Shaker kitchens' is one of the most Googled searches for kitchen styles and a lot of companies, from independents to the chains, offer a Shaker kitchen range," says Darren Taylor, MD for Searle & Taylor. "Because the furniture is so simple and symmetrical, it tends not to date like other styles."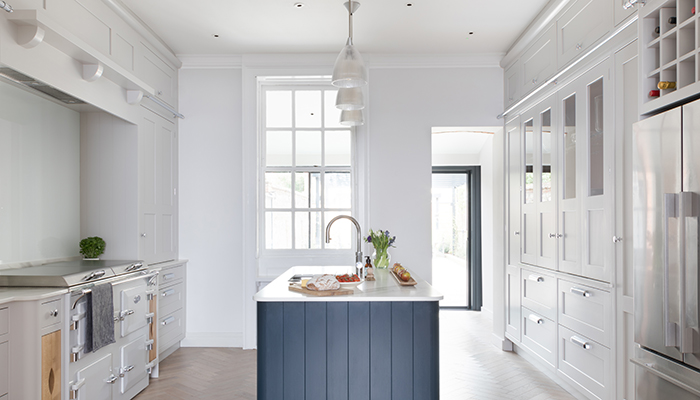 It's this timelessness that makes it a popular choice for homeowners installing a kitchen with an eye to a potential property sale in the future as Shaker cabinetry is likely to appeal to larger number of people. "It's a style with longevity that offers great scope for personalisation," says Neil Taggart, marketing manager for TKC. "The look can be switched up and customised to suit any project, making it ideal for multigenerational living, new-build homes and renovation projects alike."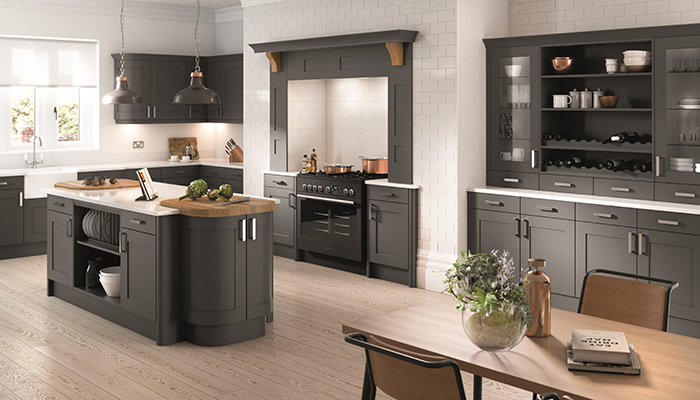 So what constitutes modern Shaker style? "The modern Shaker pays homage to its roots with a wooden frame detail but has been re-imagined with narrower frame widths between 60mm to 88mm," says Taggart.
Colour variety is another update that the contemporary rendition benefits from. "Hand-painted kitchens have been popular since they first became fashionable in the 1980s and the ability to combine a Shaker kitchen with a stylish heritage paint colour is another reason for their perennial popularity," says Simon Taylor MD for Simon Taylor Furniture.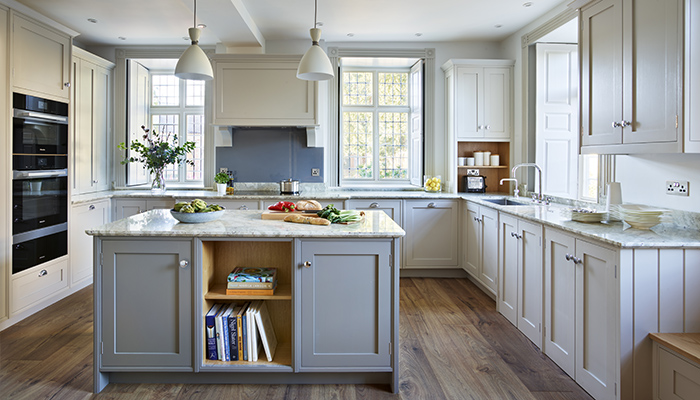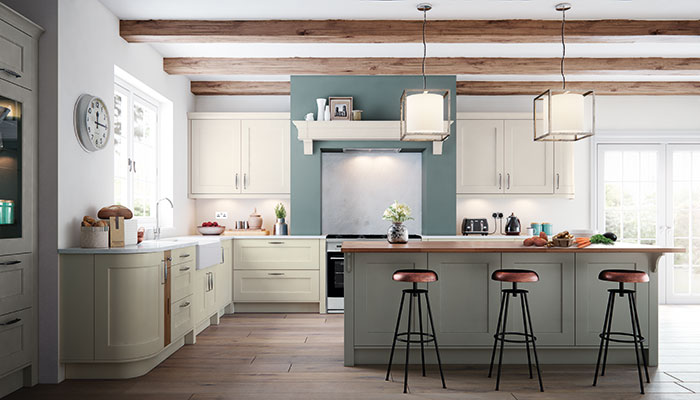 "There's always a way to reinterpret Shaker while adhering to the essential ethos of the style," says Charlie Smallbone, founder of Ledbury Studio. "For the Ledbury Shaker collection I wanted to accentuate its elegance by reworking some of the basic kitchen dimensions. So, we created bigger frames and incorporated slightly lower worktops where we could."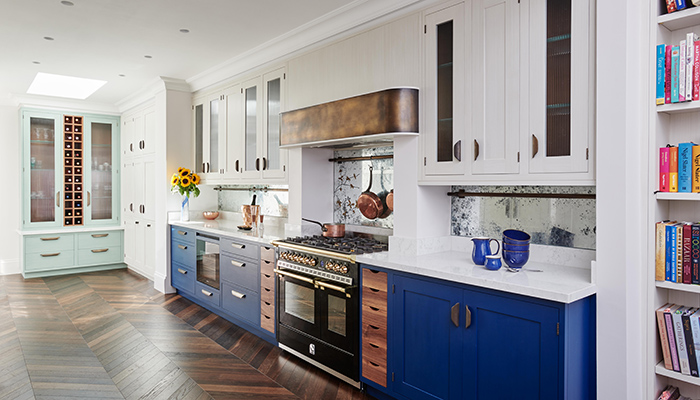 Testament to the modern Shaker's versatility is its ability to appeal to contemporary minimalist tastes – an element that the latest launches have taken one step further. Mereway's new Cambridge kitchen, which the brand added to its traditional Town & Country range, has also been added to its contemporary Cucina Colore collection but this time in a handleless version.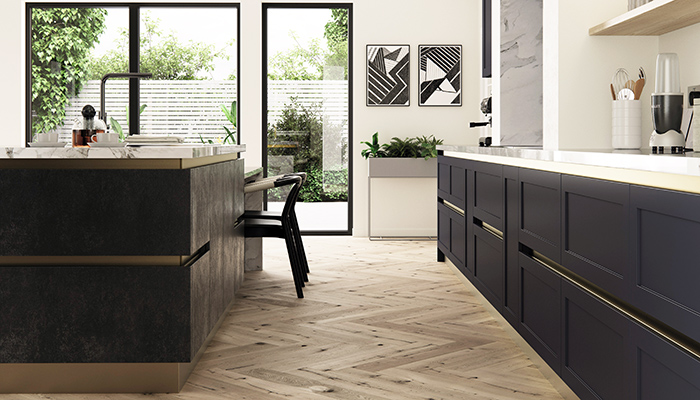 "Handleless Shaker styles offer a contemporary twist," says Tony McCarthy, commercial director for Crown Imperial. "Consider mixing them with super-sleek work surfaces and the latest appliances to create a modern interpretation of Shaker design."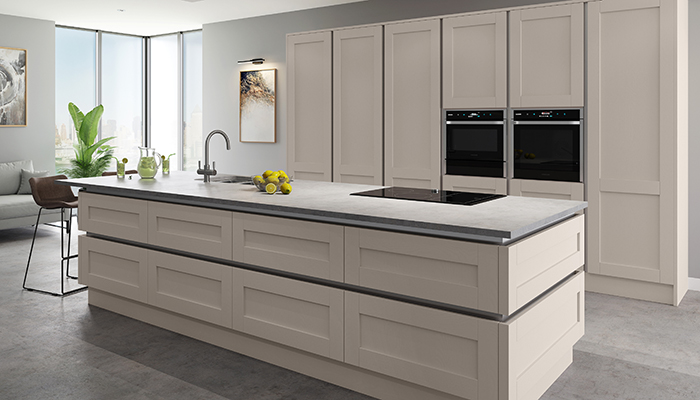 An even more contemporary update is the Melrose door from Masterclass Kitchens. The smooth, silk painted flat slab door has a subtle frame as a nod to its Shaker roots.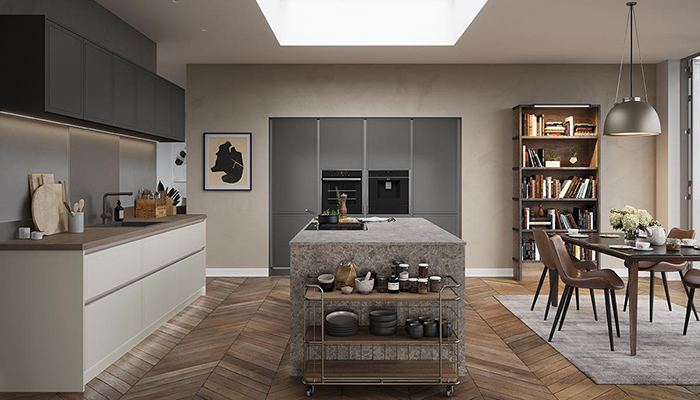 "The epitome of a modern Shaker-style kitchen is the simplicity of clean lines and a smooth finish," says Masterclass Kitchens commercial sales director Steve Tough. "Shaker-style cabinetry may change to adapt to trends but it will never go out of fashion."