As panic buying began in earnest earlier this year and many of us anxiously searched for a coveted packet of loo roll, the small but growing number of consumers that have invested in a shower toilet, which cleans with water rather than paper, were unaffected by the shortage.
While UK consumers have been slower to embrace shower toilets than those in other parts of the world, manufacturers have started to see interest pick up. "In the US, Kohler commissioned studies which show that nearly half of Americans (46%) would want to upgrade to a smart toilet or smart toilet seat and we expect to see this cross over into the UK," says Amanda Turner, Kohler UK's associate product manager.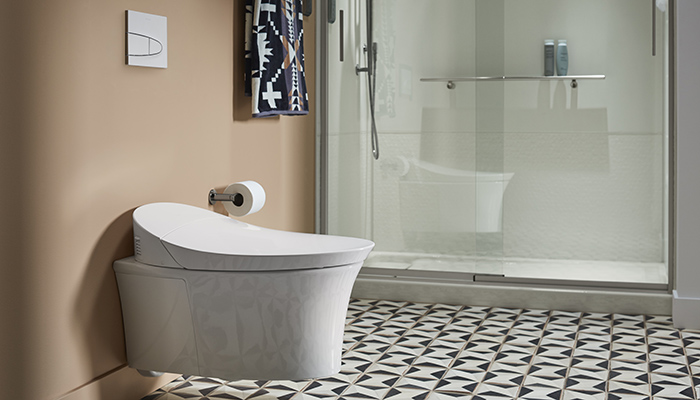 "It marks an important cultural change as the UK begins to adopt the new standards in personal hygiene that the shower toilet offers," notes Mike Bennett, consumer marketing manager for Geberit UK.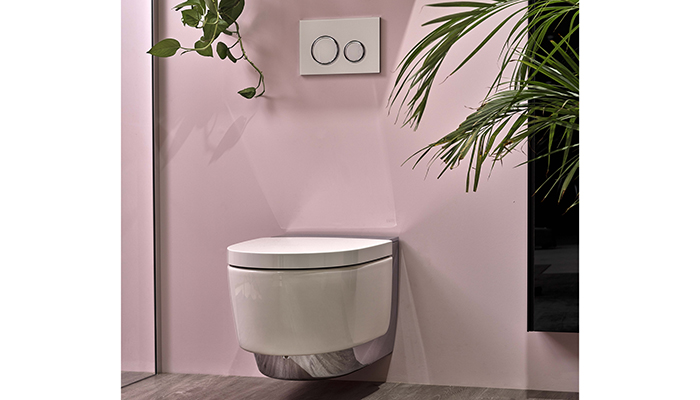 Wowing designers and consumers alike with a variety of cleaning and drying functions, some shower toilets also feature ambient lighting, odour extractors and automatic lifting lids, which can be operated by a remote control or app.
The pandemic, which has made consumers prioritise home hygiene more than ever before, has certainly played its part in driving interest in the sector, but Bennett says demand was increasing "long before" consumers had even heard of Covid-19. Margaret Talbot, VitrA UK's marketing manager, agrees. "The simple wash function is often seen in many Asiatic and Arabic cultures and increasingly preferred by consumers in the UK who have experienced these WCs while travelling," she explains.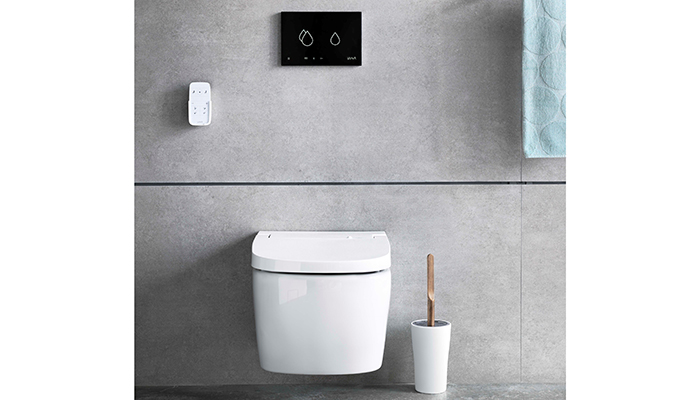 Japanese brand Toto says its research also suggests UK consumers are being won over after using shower toilets in planes or hotels around the world. "Once you've used a shower toilet, you won't want to use anything else," says Asuka Osada, Toto UK's marketing manager. "Many users said the experience was life changing and enjoyed the unparalleled feeling of freshness and cleanliness after using the shower toilet."
Martin Carroll, Duravit's UK MD, believes advances in technology have made shower toilets ever more appealing. "They give each person control over their own experience as they can alter options such as water flow, temperature, and heated seat and drying functions. In addition, there are environmental benefits such as the use of less paper."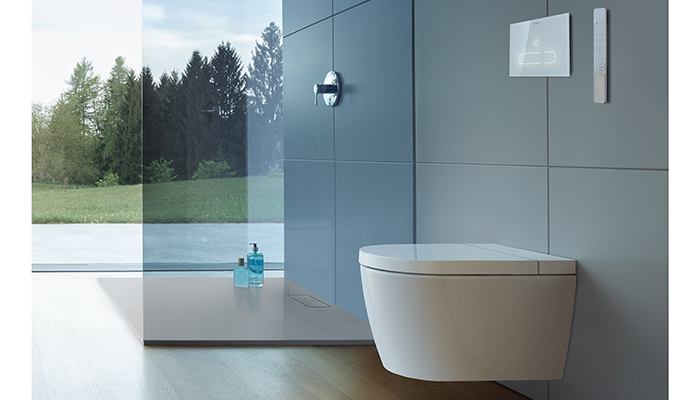 Shower toilets are also ideal for the UK's growing number of multigenerational households, points out Elina Enqvist-Twomey, category manager at Grohe UK. "Shower toilets are by far one of the most innovative and accessible products around due to features that promote intimate wellbeing, hygiene and optimise independence in the bathroom."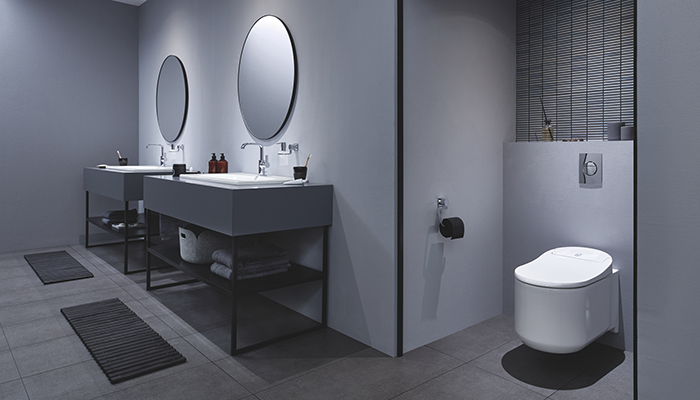 Generally regarded as a high-end product, shower toilets are becoming more accessible and now come in a variety of streamlined, unobtrusive designs to suit all your clients' requirements. "Often, homeowners hold the perception that shower toilets are out of their price range, however that isn't the case. There is now the perfect shower toilet for every household's needs, style and budget," stresses Geberit UK's Mike Bennett.