Known for pioneering the cooktop extractor, there can be little doubt that Bora has made its mark. After all, many other appliance manufacturers now offer a cooktop extractor system of some kind, be it specialist extractor brands such as Elica and Novy to MDA heavyweights such as Miele and Siemens. But can niche brand Bora stay ahead of the game?
The power of invention
Bora Lüftungstechnik GmbH was founded in 2007 in Raubling, Upper Bavaria, by Willi Bruckbauer, 53, who remains the CEO. "I was a master carpenter, designing and making kitchens to meet the broadest range of requirements and requests, but frequently frustrated by certain design limits," recalls Bruckbauer. "Huge extractor hoods obstructed views, people knocked into the corners and edges, and kitchen vapours were distributed around the room, falling on units and furnishings." He says he began to tinker with some ideas, going on to lodge his first patent. "Bora downdraft cooktop extractors are based on a simple principle of physics: the system draws away vapours and odours at a greater speed than they rise," he says. "The result: the vapour is completely extracted."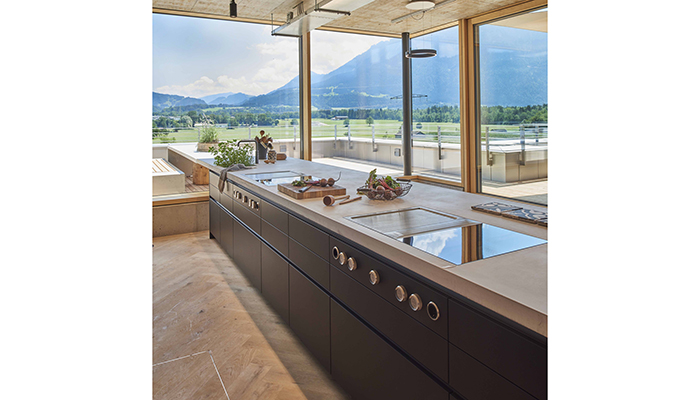 Product focus
Naming his company Bora after one of the world's strongest katabatic (downslope) winds, Bruckbauer's vision, "the end of the overhead extractor hood", has seen the product range grow from the original Professional system to include Classic, X Pure, Pure and Basic ranges. Products are now sold in 60 countries, with most recent launches including the X Pure extra-wide cooktop with striking air inlet nozzle and vertical slider operation, and the Professional 3.0, a modular system – with cooktops from surface induction and gas to a stainless steel teppan plate – that can be customised to suit individual requirements.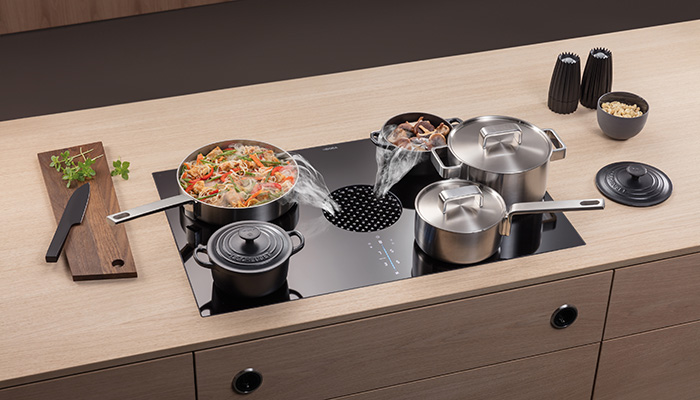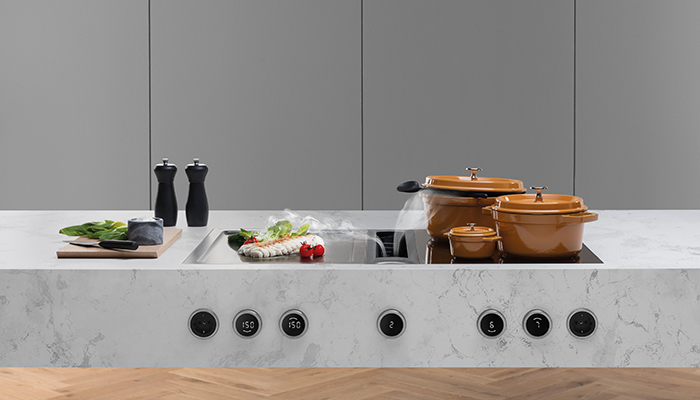 In the UK, the Bora Lab, near Tower Bridge in London, is open by appointment to showcase working products to retailers (and their customers) and architects, while its sales team is available to help specify ducting systems alongside retailers. The company has invested substantially in UK marketing, including 1,000 TV ads on British TV, across ITV, ITV2 and STV, this year. "And this will be even higher next year," adds Bruckbauer.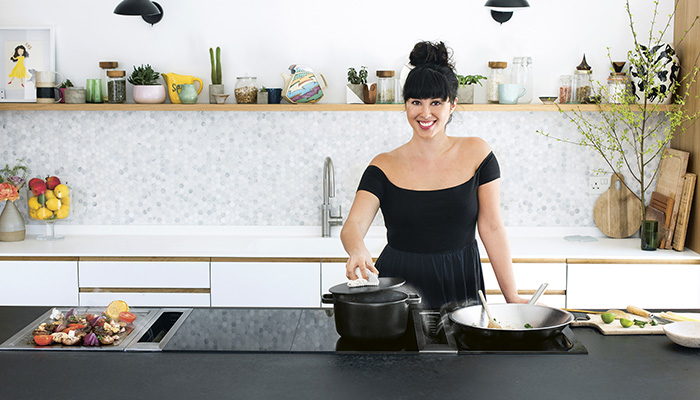 Driving forward
Bora states that its premium quality systems are more effective than conventional hoods, quiet, energy efficient and easy to clean. "Bora is also unique because our only focus is on cooktop extractors," says Bruckbauer. "We currently employ 50 R&D engineers focussed purely on this product sector."
It is well known that the challenges of the pandemic have resulted in many people spending more time at home and, as Bruckbauer puts it, "focussing their attention on making the kitchen a comfortable space". Quiet, unobtrusive, performance extraction will keep Bora in demand, says Bruckbauer. "I remain passionate about helping people to add their own personality to the kitchen as a living space and enabling customised planning and design without restrictions, with many more Bora inventions to come."