We catch up with Simon Howells, MD for tile manufacturer and supplier Craven Dunnill, to hear why a visit to the new state-of-the-art Cheshire Showroom and Design Hub could definitely be worth your while.
Q: Why did you choose this location for your new showroom?
A: We chose this area, in the heart of Cheshire's 'Golden Triangle,' for its discerning, design-led audience. Our new Showroom and Design Hub has been created as an aspirational space which fills a gap in this market, showcasing the breadth of design solutions that we bring to the market; with an unparalleled mix of products and services built up over 150 years in the industry.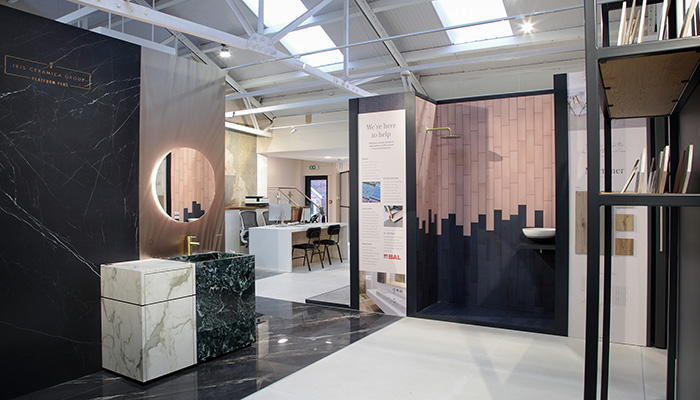 The site was perfect for our needs as it offered a large and open floorplan downstairs, flooded with natural light to best showcase the range of our award-winning portfolio across many different displays, while our Design Hub upstairs supports 1-to-1 consultations, technical presentations, and client meetings. Within the 5000sq ft of showspace, our objective was to create a one-stop destination for all inspirational design touchpoints that matter.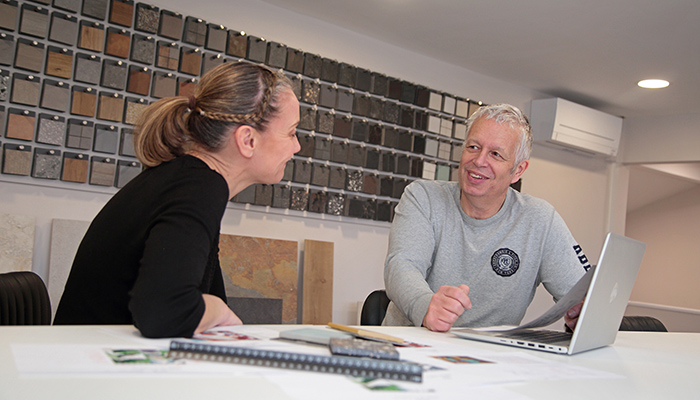 Q: How long did the build process take?
A: The build process, including some structural work to the site, has taken around 8 months. A key pillar of our business is to enhance our local communities, so from the outset it was imperative to me that we prioritised adding value to the area. This involved replacing an old asbestos roof, refreshing the reclaimed brickwork, installing new glazing throughout, and installing PV solar panels on the roof to reduce the site's carbon footprint.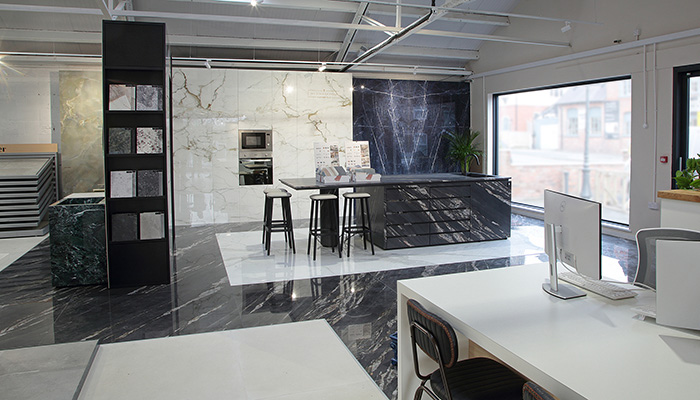 Q: What can visitors to the new premises expect to see?
A: Our new Showroom and Design Hub features –
* 20+ fixed displays
* 50+ extra-large slider displays showcasing 4sqm per panel
* A state-of-the-art showcase of large porcelain slabs for use as seamless surfaces – from walls and floors to kitchen worktops and fabricated sinks
* 5 Rotating displays for large-format floor tiles
* An area dedicated to our unparalleled handmade decorative ceramic collections
* 3 'sweet shops' which enable customers to play with colour, tone, format, and finish
* A dedicated Design Hub, with a sample colour wall showcasing over 300 individual product options
* A showcase of specialist techniques for unique solutions, including waterjet cutting
* A handmade ceramic home bar display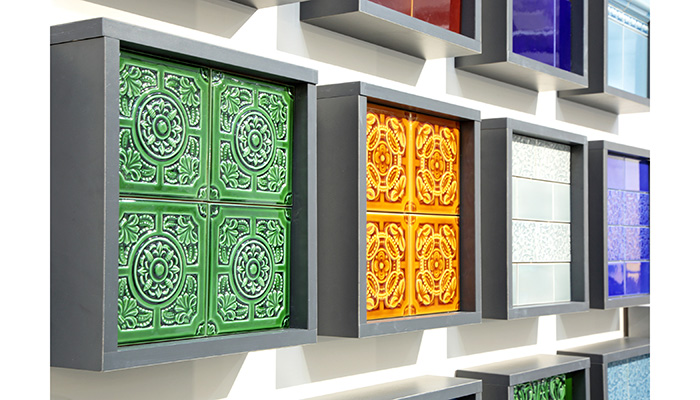 Q: How are you planning to engage with potential customers in your area?
A: The showroom is for homeowners, interior designers, property developers, and our retail account customers alike – in just the same mould as we have successfully operated our flagship showroom in Shropshire for over 40 years. It is important to be clear, this is not part of a multi-retail strategy. Quite conversely this showroom is being used by our key account customers as an extension of their spaces, to offer more display areas, and showcase products that they may not have room to display (such as large-format porcelain slabs), all supported by our trusted partnership referral scheme. We are a company that has, and always will, valued close partnership, and we support those that we work with in the industry.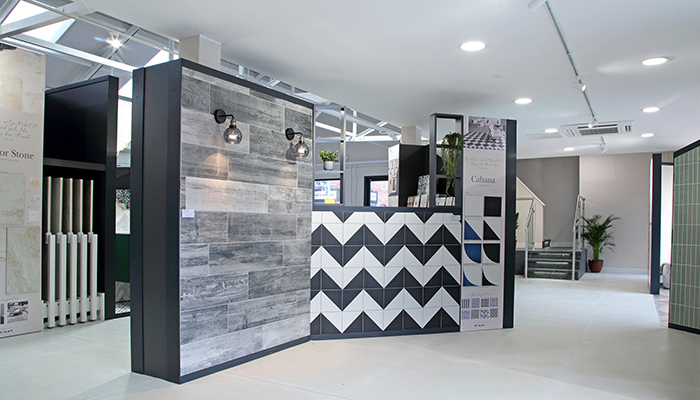 Q: In your view, is there anything different about this showroom compared to others?
A: The cutting-edge space offers customers the opportunity to surround themselves in style, presenting a premium selection of wall and floor tiles, bathroom furniture, kitchen work surfaces, swimming pool solutions, and handcrafted three-dimensional ceramics. We represent quality, and as ever, our products are sourced from the world's leading manufacturers, from the finest Italian ceramics to handcrafted British artworks, such as our Artisan Collection. Furthermore, raising the bar for the industry, our state-of-the-art Infinito Collection of large porcelain slabs is also presented for the very first time.
This forms a central feature of the design scheme and offers innovative and implementable solutions for the use of these supersized, showstopping materials. The Infinito Collection also features award-winning design technologies Hypertouch and 4D Ceramic through a partnership with Iris Ceramica Group. Hypertouch is a state-of-the-art home automation system using integrated sensors hidden behind a ceramic surface, activated simply by touch; and 4D Ceramics represents the perfect balance between aesthetics and technical performance, incorporating green hydrogen into the production process for the very first time. As the very first showroom in the UK to display both pioneering technologies, the environment will allow visitors the opportunity to experience these first-hand, in a space with limitless surface solutions.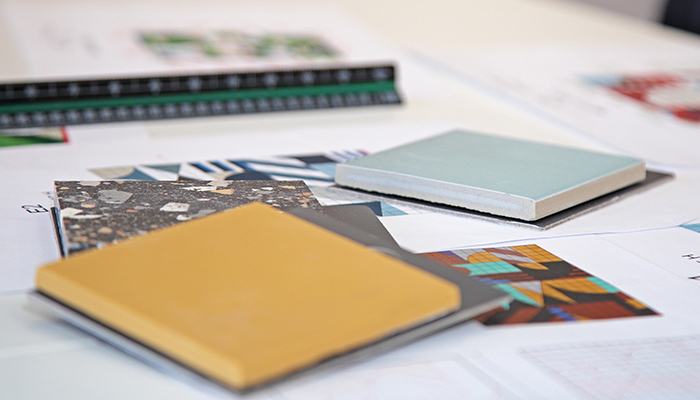 Q: Why should kitchen and bathrooms designers consider Craven Dunnill products for their projects?
A: As a business, we strive to push the boundaries and perceptions of how ceramic and porcelain can be used both around the home and in commercial spaces. We are internationally recognised as a reputable and trusted name in the industry, offering unrivalled service, quality products, and market-leading technical knowledge – holding over 10,000 product lines in stock here in the UK. We have 150 years of successfully supplying for commercial and residential projects, supported by our own fleet of delivery vehicles and an exceptional in-house logistics team. We are specialists like no other, and incredibly passionate about what we do.