Bespoke kitchen designer Neil Norton rates Italian brand Barazza's appliances so highly he's taken on UK distribution of the full range himself. He tells Amelia Thorpe about the new partnership.
After almost a decade running his own high-end kitchen company, Neil Norton has strong views about appliances. "Every kitchen I design is made to measure – a complete one-off – so I want the same high standards and design-led appeal from the appliances," he says. "One of the main reasons I choose products by Barazza [for my designs] is that the company is a bespoke manufacturer, like us."
Norton, 51, has just relaunched his Neil Norton Design showrooms in Wimbledon, South-West London, and in Tralee in Ireland, featuring new displays of Barazza appliances. He is also announcing the introduction of his Barazza distribution venture, called 1972, targeting kitchen retailers like himself. "1972 is now the exclusive UK and Ireland distributor for the full Barazza range," he says. The showrooms display the gas and induction hobs, seamlessly welded into stainless steel worktops by Barazza, alongside the suite of built-in appliances, including ovens, coffee machines, blast chillers and sous vide drawers, plus sinks and taps, and accessories such as accessory channels. "When I mix the products with my furniture, I can make them look more suited to the UK market," he explains. "I can demonstrate how they can work in both contemporary and classic designs, and, in this way, show the range in a different way to the way they might have been seen in this country before."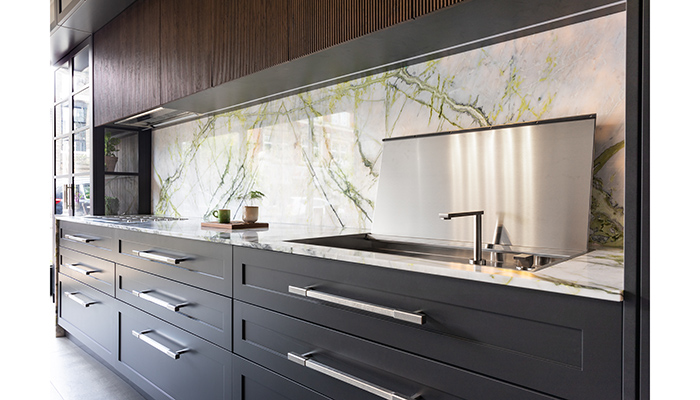 Founded in 1968 by brothers Pietro and Antonio Barazza in the Inox Valley area of Italy, the Barazza brand has long had a strong reputation for its steel products. For example, it offers an impressive number of different finishes for its stainless steel worktops, including Polished, Matt, Satin, Vintage and Ice, which has a whiter look. "Barazza has a bigger range than the other appliance brands here, because they [other appliance brands] won't do sinks, taps and worktops, nor do they have a made-to-measure outdoor range," continues Norton. "As a designer myself, I like to be able to source all the products from one source to get a consistent finish, because when you use multiple suppliers, you inevitably end up with differences."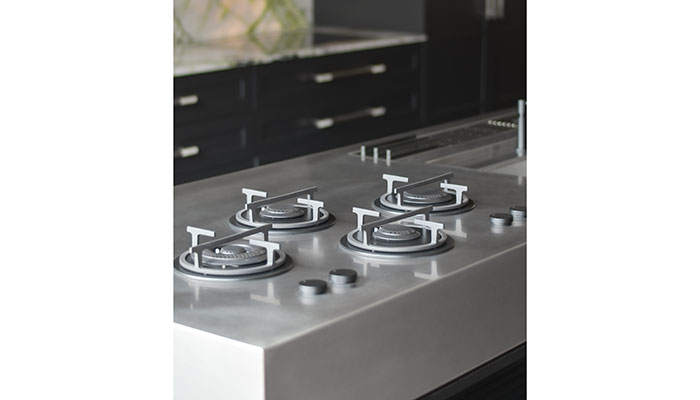 Norton says that the price point is competitive ("Equivalent to Siemens Studio Line, yet with premium elements," he says), with a 40% trade discount offered to retailers. 1972 offers a templating and installation service for the worktops (there are 12 staff across Neil Norton Design and 1972). "We currently have two sales reps for 1972 and are looking at taking on another two," he adds.
And stock, given that this has been such a significant challenge for appliance manufacturers in recent times? "We have plenty of stock," insists Norton. "If you order a one-off, we are running to a four-week lead time, but it's two weeks for the bestselling items, such as the Lab hobs and sinks, ovens, microwaves, coffee machines and so on."
And does it alter his plans for Neil Norton Design? "No change there – 1972 is simply another string to our bow," he says. "We are in the process of building our reputation for 1972 and eventually my plan is to open a Barazza showroom more centrally. But to start, I want retailers to understand that Barazza offers a top-quality, design-led product at a reasonable price, available straightaway."