Fresh from unveiling Novy's new London Experience Centre at Halcyon, Jenny Hyatt talks to Nicola Hanley about the importance of not diluting the DNA of Middleby Residential UK's brands.
While it would be fair to say that Middleby Residential isn't currently a household name in the UK, it's definitely a company to watch. Based in Elgin, Illinois, outside of Chicago, Middleby is a specialist in commercial and residential kitchen appliances and in 2022, the group reported annual sales of $4billion, which was a 24.06% increase on 2021.
"Middleby Residential is still very new to the UK and it's fairly unknown," says Jenny Hyatt, sales and marketing director at Middleby Residential UK – Premium Channel. "We have been building in the US and that is really successful and we're really well-known for all our brands. We've got to take our consumers and our partners on a journey in the UK."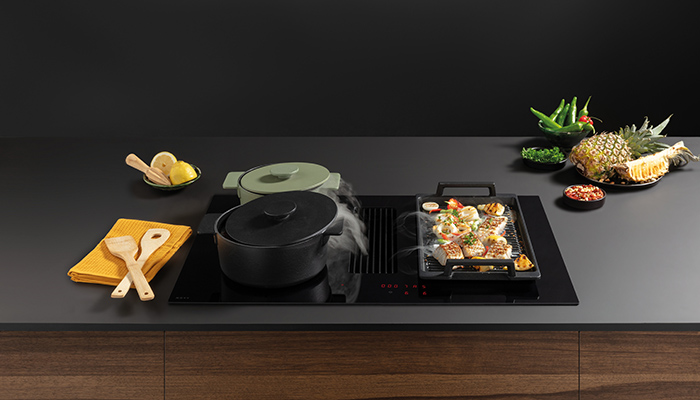 The company first made its move into the UK domestic appliance market in 2017 when it bought Viking, but it wasn't until the purchase of AGA Rangemaster and all its brands, which include Aga, Rayburn, Rangemaster, Mercury, Falcon, La Cornue and Leisure sinks, in 2015 that it really turned its attention to the UK.
"AGA Rangemaster, with its market-leading brands, really opened up the market," says Hyatt. "And since then we've acquired other brands such as Novy [in 2021] and more recently Kamado Joe, Masterbuilt and Char-Griller, which also take us into that residential outdoor arena. And outdoor kitchens are becoming a bigger trend in the UK. It's a fast-growing market and we now see a lot of wealthy clients who do a new kitchen and extend that into their garden."
Middleby Residential's latest investment has been in the new Novy London Experience Centre at Halcyon's Wigmore Street showroom, which it officially opened with a launch event last month. "We were delighted that the opportunity arose for us to invest in this fantastic retail space and it's already proved its worth," says Hyatt. "We thought we'd be using it once a month for network and training sessions but already we're using it almost every week more than once. It's a beautiful showroom and it's in the right place in London with lots of other brands and the relationship with the team at Halcyon is amazing. They are very open to us using it for our retailers and it's such a wonderful opportunity."
Throughout the showroom, Novy's built-in extraction products, including ceiling hoods, recirculation island hoods and vented induction hobs, are on display. Last year Novy acquired Netherlands-based designer lighting manufacturer Jansen & de Bont and models from the Novy Designer Lighting Collection are also on show within the Wigmore Street showroom.
At the launch event, Middleby Residential unveiled Aga's new Era range cooker, but there aren't any plans to introduce products from its other brands to the space. "We took the opportunity to show our new glass Aga because it was launching at the same time but it's a Novy Experience Centre and we don't envisage rolling out other brands' products in the showroom," says Hyatt.
Keeping each of its brands separate is a key part of Middleby Residential's strategy. "It's really important we keep the DNA of each of those brands and don't dilute the uniqueness of each," says Hyatt. "Yes, we will always look for cross fertilisation in opportunities and openings but certainly not to throw all those brands into one pot. It's important the brands maintain their integrity."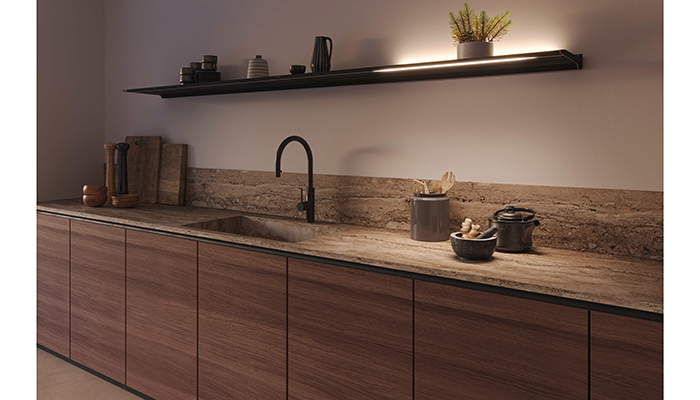 Middleby Residential UK, Hyatt confirms, has just booked a presence at KBB Birmingham 2024 for its Novy, Aga, Rangemaster and La Cornue brands. "It's all about innovation, showing new products as well as growing the trade awareness of the brands," says Hyatt. "We're constantly investing in innovation and in the next three-five years there are some really exciting projects that will take our product ranges and our brands forward."
And are there plans to acquire more appliance brands? "I couldn't say who is in the sights but I know Middleby will continue to look. That is part of their strategy," says Hyatt. "The vision is to grow but to ensure Middleby maintains its position at the luxury end of the market and to forge even stronger relationships with all our partners. We have such a loyal support base and we wouldn't want to loose that."