Copenhagen's UN17 village is the first building project in the world to incorporate the 17 UN Global Goals in one complete solution – we find out why Rotpunkt kitchens have been specified for this presitigious eco development.
Completely redefining sustainability in architecture, the UN17 village is setting new global standards for the buildings of the future. This is the world's first development created in line with all UN17 Global Goals to build a greener, fairer and better world by 2030, and is being brought to life by in Copenhagen, Denmark by NREP, Lendager Group and Sweco Architects.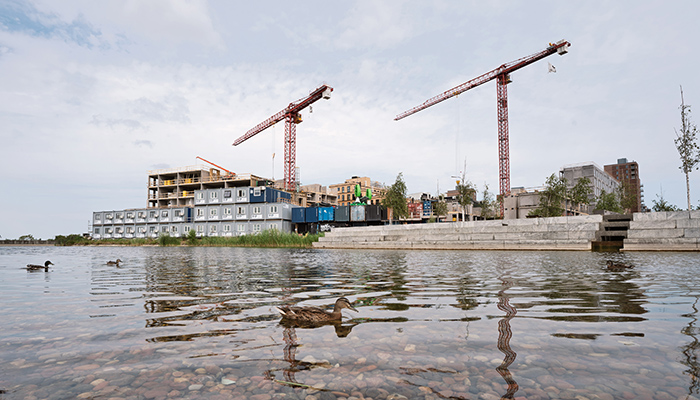 Offering 3000 square-metres of communal spaces for residents and the people of Ørestad, Copenhagen, the UN17 village is being built from upcycled waste materials like concrete, wood, and glass, and after a month-long application and examination phase, the virtues of Rotpunkt's climate friendly furniture won the bespoke kitchens contract to furnish 536 luxury apartments at the UN17 village.
All Rotpunkt furniture is designed and created under the brand's award-winning Together to Zero climate strategy, where the company reduces its carbon emissions at every stage of manufacture. Crafted from Greenline BioBoard Gen2, Rotpunkt says that its products represent a sustainable and environmentally friendly alternative to traditional chipboards, and consist of up to 90% recycled wood for the ultimate in green kitchen design.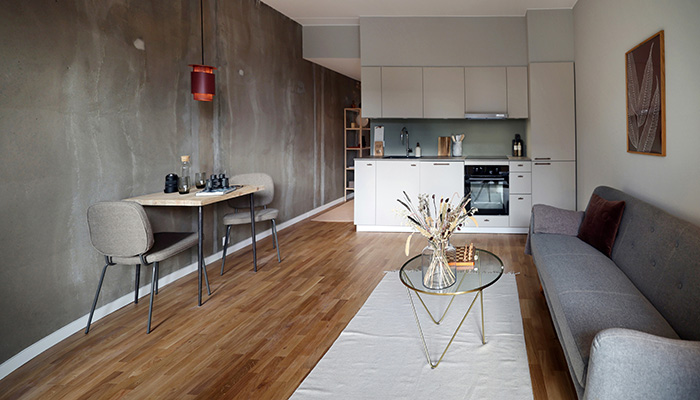 The UN17 village is designed with environmental, social, and economic sustainability at its core, supporting all types of residents including family life, independent living and co-habiting. The development is scheduled to be completed in 2024, and will comprise five buildings for up to 1,100 residents.
Creating a direct link between local urban nature and wildlife, the UN17 village includes a series of biodiverse courtyards, as well as green roofs, rainwater harvesting, vertical greening, biomass heating, and freely accessible growing areas for residents to grow their own fruit and vegetables.
Matt Phillips, head of UK operations at Rotpunkt, says: "Every apartment in this impressive 35,000sq m eco village offers a modular style kitchen living space, which is ergonomically designed to include a climate friendly Rotpunkt kitchen with built-in eco appliances and fully integrated smart lighting."
He adds: "Our best-selling Zerox furniture made of Greenline BioBoard Gen2 was selected for each kitchen and our popular colours of White, Cashmere and Clay Dark were chosen to present a sophisticated look and feel, while complementing the neutral décor and quality raw materials throughout."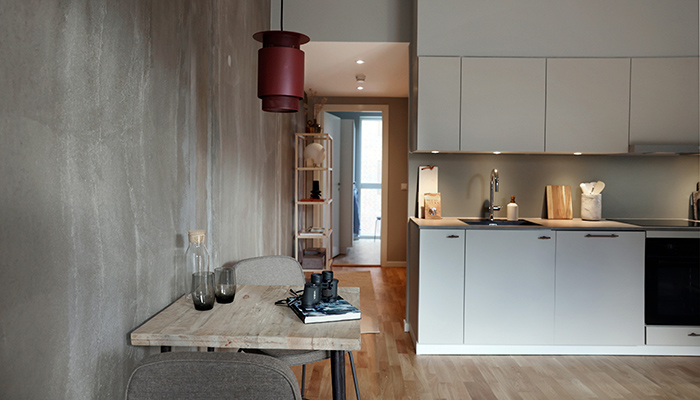 With the first stage of the project now complete, residents are now scheduled to start moving in next summer, and once it's finished it is hoped the project will set the standard for global eco design.
Lena Steffen, marketing at Rotpunkt, adds: "It was incredible to join the Rotpunkt team on a site visit to the UN17 village, as it was fascinating to see the considerable progress and of course our products in situ, with some areas still under construction and others, finished and ready to move in. We are thrilled to bring our carbon positive business philosophy, furniture and commercial expertise to this new development in Ørestad, helping to become a fundamental part in taking a more sustainable approach in the built environment and more specifically, eco kitchens that do not compromise on quality or design."