Rangemaster may be best known for its range cooker collection, but growth in its sink portfolio offers kitchen retailers unrivalled choice, says sales director James Cunningham. Amelia Thorpe finds out more.
"We are still a little bit of an unknown entity," admits James Cunningham, Rangemaster sales director for sinks and taps. "We are well known for range cooking as the market leaders in the UK, but what is less well known is that we are also the largest kitchen sink manufacturer in the UK," he says. That, suggests Cunningham, is all about to change.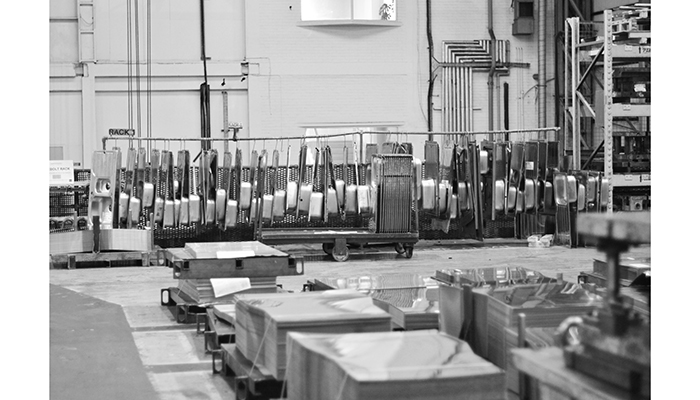 The company has been manufacturing sinks, under its Leisure Sinks brand, in Long Eaton, near Nottingham, since 1933. It is now positioned as an affordable range, geared towards trade customers including DIY outlets, kitchen furniture manufacturers, house builders, plumbers and builders merchants, and buying groups. In the early 2000s, the business also began delving into the more premium market with the launch of Rangemaster sinks, made in the same factory and on offer to the same customers, also – over the years – taken up by a small number of independent kitchen retailers. "We have not been promoting our brand into that particular sector," explains Cunningham, "but now we want to increase our brand awareness and improve choice for retailers and for consumers who buy from them."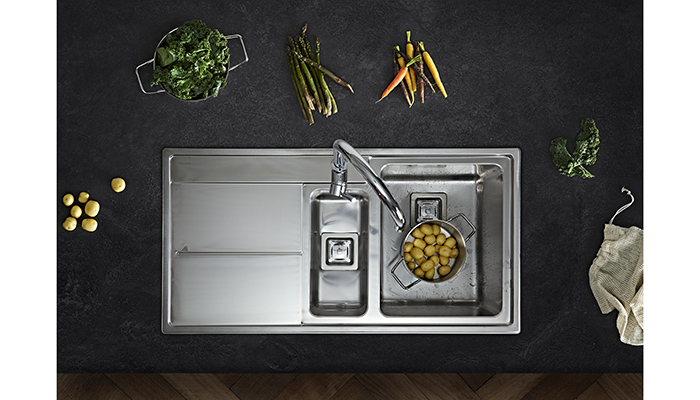 Over the last three years, Cunningham says there have been more than 25 new product launches, bringing the current number of SKUs to 149 sinks and over 85 taps. Options include stainless steel sinks, made in the Long Eaton factory, plus fireclay ceramic and now granite composite sinks, with the October 2020 launch of its exclusive range produced by established German manufacturer Schock (over 60% of granite sinks sold worldwide use Schock patented technology). The Schock by Rangemaster handmade sink collection includes 14 designs in 14 colours, made from Cristadur satin-matt and Cristalite stone-like finishes. "It is a fantastic opportunity to work with premium brand Schock to sell granite sinks and to increase the choice in our collection," he says.
Cunningham, who has worked in the business for 16 years and as sales director for the last four, says we can expect new fireclay and stainless steel sinks. "We will be increasing our collection by around about 50% within the next 12 months," he says.
Rangemaster sinks makes up about 15% of the sales of the AGA Rangemaster group, which also includes AGA and Rangemaster appliances, and has been owned by American foodservice equipment giant Middleby Corp. since 2015. "We are estimating double digit annual growth for AGA Rangemaster, as compared to 2019, with sales of above £150million by the end of the year," says Cunningham.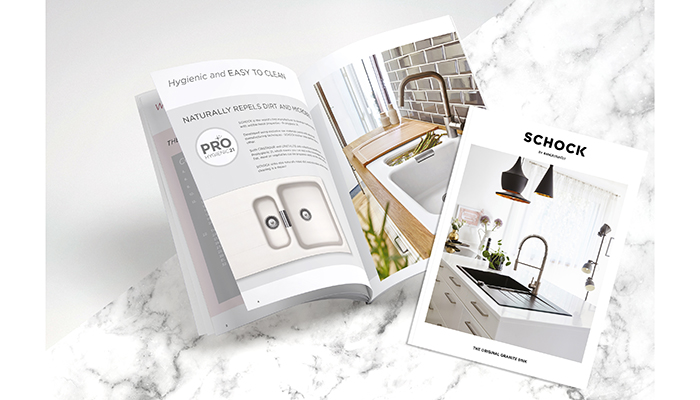 In Rangemaster appliances, there has also been growth in the portfolio, both in range cooking and in complementary appliances, with an upcoming programme of new product introductions over the next 2-3 years. Earlier this year, new Mineral Green, Stone Blue and Charcoal Black colours were introduced across 12 range cooker families, and a new range of wine cabinets were launched in June.
Cunningham, however, remains resolutely focussed on sinks and taps. "We are a sleeping giant in terms of what we can offer retailers," he says. "We give good value for money and offer the largest range of sinks in the UK market."