• Tell us about the sustainability credentials of Kaldewei products – what makes them ideal for an eco-conscious client?
When planning a bathroom for a new building or refurbishing an older one, there is an increasing need for sustainability and environmental cognisance within the industry.
Kaldewei works with various partners and architect networks to raise awareness of sustainable building among professionals and private builders. "We need a shared understanding of what sustainable building means. It has to be measurable, applicable and comparable," says Franz Kaldewei. These are the qualities that set Kaldewei steel enamel bathroom solutions apart, and which contribute to their eco-friendly and climate-neutral standards, including their recyclability and longevity.
In Germany almost 300,000 acrylic bathtubs and over 300,000 acrylic shower trays were installed in new-builds, for refurbishments or as replacement products in 2019, which is approximately 12,000 tons of plastic – the same as 600 million standard plastic bags. Kaldewei uses an eco-friendly and fully recyclable material to produce its products – a unique fusion of steel and glass made from natural raw materials, which can be fully recycled. In fact, the steel Kaldewei uses consists of 20% recycled steel, helping to preserve valuable resources and protect the environment.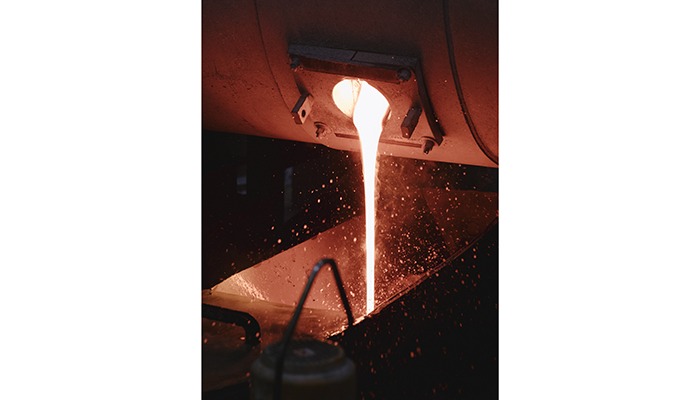 • Is sustainability part of the brand's DNA?
When it comes to sustainability Kaldewei is something of a pioneer. For over 100 years this family-run company has been using raw materials and transforming them into steel enamel to create long-lasting and recyclable bathroom products.
Not only is Kaldewei steel enamel ultra-sustainable and functional, it is also extremely beautiful – the high gloss and shine afforded by the glass creates an elegant look and it feels amazing. It's easy to care for, hygienic and its resilience is compounded by a 30-year guarantee.
Awareness of eco-friendly building and renovation has never been higher. In the intimate space of the bathroom, people would rather surround themselves with natural materials, such as glass, wood and natural stone – these are the key materials in modern, sustainable bathrooms. Kaldewei bathtubs, shower surfaces and washbasins with their exquisite enamel glaze are the perfect complement.
• What recognition has Kaldewei received for its sustainability agenda?
Kaldewei has received many awards over the years, especially for design. However, more recently they have received the highest award for sustainability from Marriott International.
When looking to create a bathroom, specifiers, builders, homeowners and interior designers often take inspiration from the creativity found in hotels. Kaldewei bathroom solutions are to be found in 5-Star hotels across the globe, so it's not surprising that they are the first bathroom supplier to receive the highest rating in the Marriott Sustainability Assessment Program (MSAP). This is a new programme set up by Marriott International to recognise sustainability and the green credentials of brands they work with; Kaldewei has been a partner with Marriott International for many years and their 100% recyclable enamelled steel bathroom solutions are found in many of their hotels' bathrooms.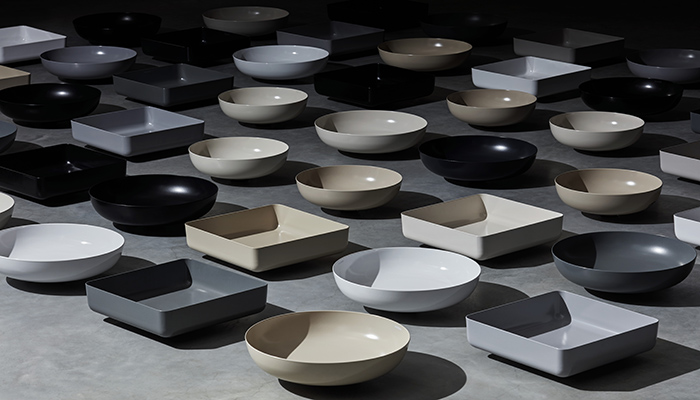 • What campaigns and projects is Kaldewei currently involved in to promote sustainability?
Kaldewei is an example of how the highest standards of sustainability, quality and aesthetics can be perfectly reconciled. Their commitment to the environment and sustainability doesn't end with the finished product – it goes much further. They are involved in numerous collaborations, including the long-term partnership with environmental conservation organisation, the WWF.
Since 2017 Kaldewei have been supporting a conservation programme in Vietnam; the "Long An" a model project in the Mekong Delta combatting the causes of plastic waste in the world's oceans. The aim is to significantly reduce the amount of plastic that enters the ocean by separating and recycling plastic waste.
It was just such a project that drew the attention of photographer, rock star and committed environmentalist Bryan Adams. Last year he shot his first campaign #NaturalUnion exclusively for Kaldewei. The 9th September saw the global launch of his second campaign for Kaldewei, the new Superplan Zero, where he featured four leading ballet dancers on a 'stage' of Kaldewei steel enamel.
For more information on all Kaldewei products visit www.kaldewei.co.uk.