Bathroom Brands Group CEO Stephen Ewer reveals his plans for continued growth in market share, and talks to Amelia Thorpe about staying proactive in the face of adversity, and keeping lines of communication open with customers at all times.
Stephen Ewer may have joined the Bathroom Brands Group as CEO in April 2020, just at the beginning of the first national lockdown, but time has not stood still, as he explains. "We are the market leading brand in the independent retail channel by a number of measures, including sales," he says. "What we have seen over the last 12 to 18 months has been consistent growth. The overall market, based on BMA data, has grown by 4.7%, whereas we have grown by 23%, which is tremendous progress."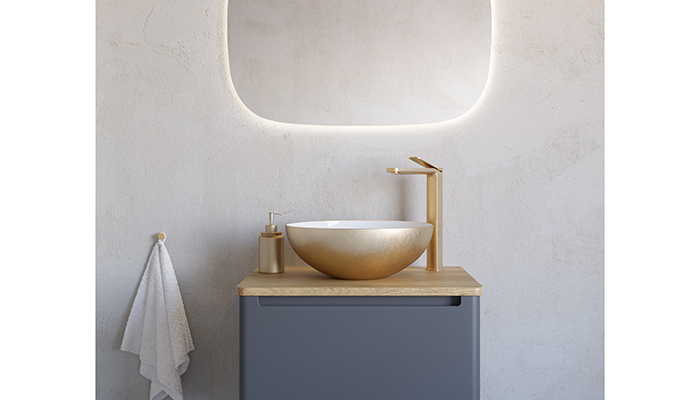 Ewer says he puts that down to the strategy adopted in mid-2020, following the initial impact of the pandemic. "The approach we took was to be very proactive by staying open, continuing with a strong promotional programme to support retailers, upweighting our digital reach and activity, going ahead with our national sale last year, which proved to be the most successful of our eight national sales to date, continuing with our new product introductions and using time with retailers when they were closed to refresh displays," he says.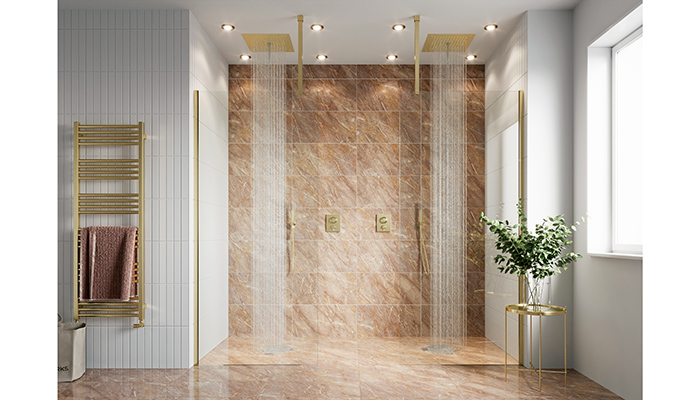 There's also been investment in contingent stock (products are made in Europe and the Far East) to try to maintain its next-day-supply proposition. "It hasn't always been possible for us to reach that level of service consistently across all our ranges for the whole period, because we've had huge demand spikes, supply delays and all sorts," he admits. "But where we haven't, we've tried to actively communicate with our customers, both distributors and retail partners, to let them know when their orders would be fulfilled – there's been almost as much emphasis in that area as in maintaining service level, because we think it is important and a key success factor in our growth in market share."
Bathroom Brands Group remains owned by a group of private shareholders, including Patrick Riley, who founded Bathroom Brands in 2005, and David Hance, who founded Crosswater in 1998. Group sales in 2020 were around £80million. "Our budget for this year is just over £90million and we expect to exceed our budget for 2021," says Ewer of the three-year plan that he describes as one of "growth and continuity". "We want to continue to strengthen our position and our brands in UK retail, developing our brand architecture and supporting that with our new product introduction programme," he explains.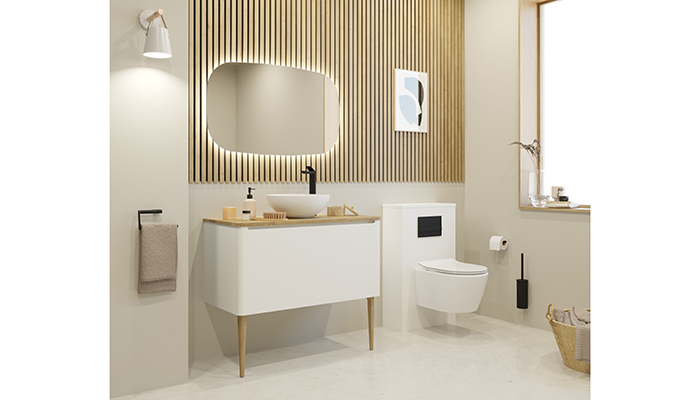 Of the Group's four brands, Burlington (traditional) and Crosswater (contemporary) remain what Ewer describes as the "power brands". Burlington's recent launch is Riviera, a collection designed to suit both period homes and more contemporary settings to widen its appeal. "Riviera is the largest comprehensive collection in the traditional space for some years, not just for Bathroom Brands but in the UK marketplace," says Ewer. Crosswater now includes a full shower offer, as well what he describes as "surety of colour matching across the whole bathroom", and we can, he says, expect a capsule range of baths launching later this year to complete Crosswater's full bathroom offering.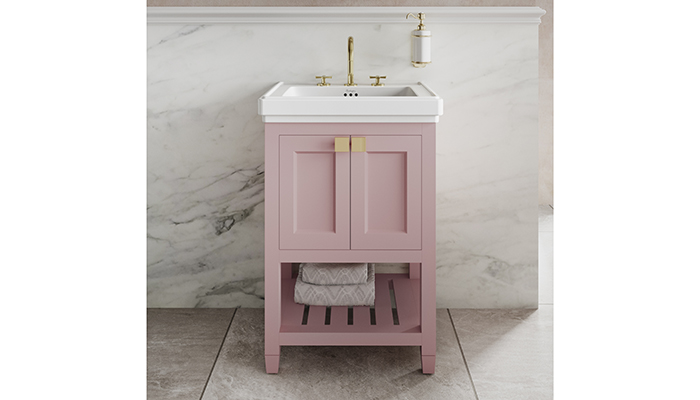 Britton is the Group's mid-market range. "Britton is still emerging, so we have a more accelerated new product introduction programme," explains Ewer. Clearwater Baths is its fourth brand. "We're looking to build the Clearwater brand aligned with the growth we see in home luxury bathing and wellness," he says.
"In terms of outlook for the mid-to-premium area of the bathroom industry, I think that the current focus on investment in the home will stick for a while," says Ewer. "Our business is well positioned for that."