We all have a responsibility to play our part on the sustainability front – Helen Clark, head of marketing for Utopia Bathrooms, discusses the initiatives the brand has adopted in its quest to become more environmentally friendly, and why she believes going green will always be unfinished business.
"Nowadays the public quite rightly expects to inspect the environmental credentials of companies they intend to buy from, particularly manufacturing companies. As an award-winning British manufacturer of bathroom furniture for over three decades, Utopia is proud to source raw materials responsibly – but is that enough? We don't think so.
"As a manufacturer, one area that we are particularly conscious of was the amount of off-cuts and dust waste we generated, all destined for landfill sites, a costly and unsustainable practice. We have solved the problem by investing in a tailor-made biomass boiler and heating system. This transports the waste via the extraction system into a 20-tonne capacity storage silo and, from there, it is fed through and burnt in a purpose-built 999kw boiler. The heat thus generated is used to heat the factory and offices through a system of 22 hot air blowers. It also powers two ovens that we use during the manufacturing process.
"For us, it's a win/win situation. Not only do we save all the huge costs and environmental impact involved in sending our waste to landfill sites, we can also heat our facilities as a direct result. Since its installation, over 3,000 tonnes of wood waste has been used to fuel the biomass boiler. That's the equivalent of 300 large skips full of waste which would previously have been sent to landfill sites. This waste has generated over 500,000kwh for Utopia.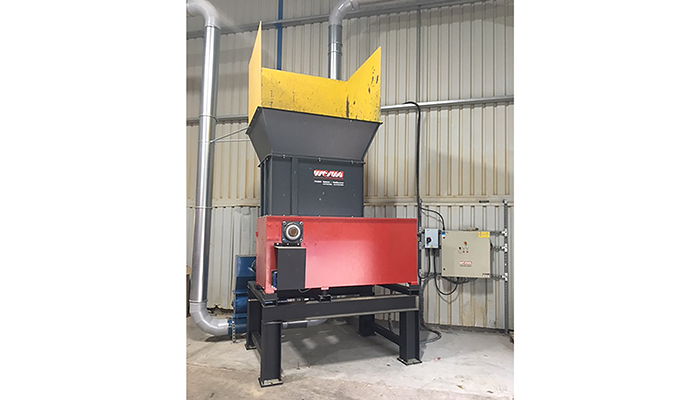 "The biomass heating system is just part of our strategy to lessen our impact on the environment by constantly reviewing manufacturing practices as well as designing more sustainable products. We're proud to exceed Environment Agency targets each year for recycling packaging and have also taken steps to minimise the use of cardboard we use by cutting packaging to exact size on site. Every year tonnes of packaging waste is recovered and recycled. Almost 100% of the timber used in Utopia's furniture is FSC certified and we continue to actively explore new eco friendly measures to reduce our carbon footprint still further.
"We have several new projects in the pipeline. The first involves packaging, always the focus of continuing development. Damage protection is naturally of paramount importance but there are new and ingenious ways to lessen packaging and its effect on the environment. We're already using improved cardboard for our packaging which is tougher and has improved moisture resistance. It's made from 64% recycled materials and is itself fully recyclable. Expect further innovative developments on the packaging front from Utopia very soon.
"For us, sustainability has become an integral part of the way we operate at Utopia, but it's a dynamic ongoing process and there will always be room for improvement."