UK consumers are finally beginning to see the value of a shower toilet, and it's not just the experience of toilet roll shortages that is driving this change. Toto's general manager for UK & France Hiroyuki Higashimoto explains why the issue of hygiene is – and should be – a top priority when it comes to purchasing behaviour.
"Now more than ever hygiene is a hot topic. Hygiene, whether in hospitality, commercial or residential sectors is a priority, and COVID has clearly raised the hygiene bar. No bad thing of course, but for many, bathroom hygiene has always been top of the agenda, and nowhere more so than in the hospitality sector. The demands put on a hotel or restaurant business are indeed relentless and equally a benchmark for quality and resilience.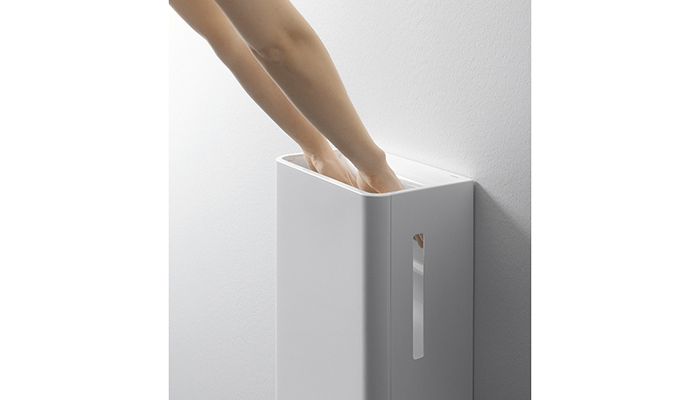 "The pandemic has highlighted the need to think about how we use our spaces, so the bathroom has become more than just a bathroom – it is a wellness zone. An opportunity to enhance wellbeing and create new hygiene rituals. Whether it is hands-free taps and hand dryers or a shower toilet/bidet, people are thinking differently about what they need to keep high standards of cleanliness and comfort in this multifunctional space. It is becoming increasingly apparent that clients want the confidence of high-performance products that stand the test of time.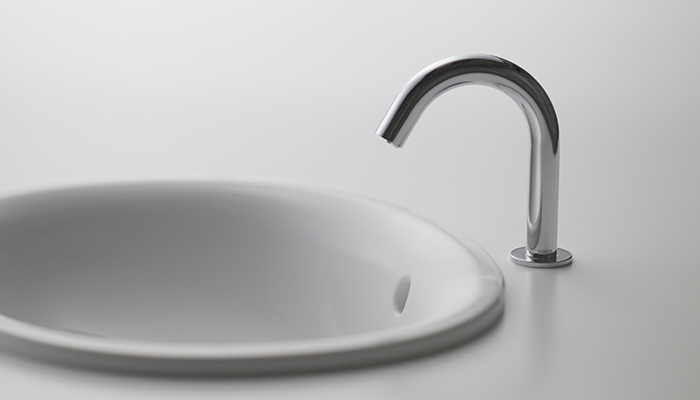 "Toto is continuously striving to offer customers elevated hygiene options, and with our Washlet this offers practical technology that improves both the functionality of the bidet-toilet, and offers an enhanced customer experience. Research and development is at the heart of every new product, with hygiene top of the list. This has been the case for over 40 years and probably explains why 80% of Japanese households use a Washlet.
"What defines hygiene in the bathroom? In concise terms the toilet is the biggest spreader of germs so how best to reduce the impact of bacteria. With Toto it starts with our Cefiontect ultra-smooth hygiene glaze, which is on every Toto product and resists dirt and bacteria sticking. Then our groundbreaking Tornado flush produces virtually no aerosol that can potentially contaminate the bathroom. This has been tested and proven extensively by several leading laboratories against other brands.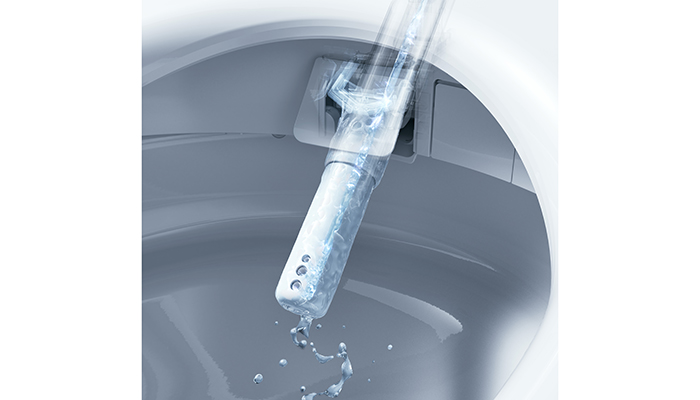 "With an intelligent toilet the tech is in the seat, which is why Toto has developed the design to offer maximum hygiene. The wand jet stays hygienic and clean because it is positioned out of the way, namely above the ceramic toilet bowl and disappears behind a hygienic cover flap. As a result, the jet does not come into contact with waste and dirty flushed water. The Washlet automatically cleans the warm water nozzle before and after each use. It is coated with a special silicone alloy, which makes it extremely resistant to dirt, while the jet extends at an angle keeping it away from soiled water.
"In addition TOTO uses Ewater+ – 'electrolized' water (a chemical-free water purifying process similar to that used by dentists) on many of its latest models. The remote controls supplied with Washlets also help with hands-free operation.
"Our next-gen models, the RG & RG Lite, are accessible to all with entry-level pricing and streamlined to fit any size space. With reduced water consumption, our WRAS-approved products also have the benefit of reducing toilet paper use; and with no reliance on abrasive or harsh chemicals to keep products clean; all of which reduce the impact on the environment.
"Hygiene remains an essential part of our everyday lives – and should be seen as standard."